Dash cams are video-recording equipment mounted on your car's dashboard. The dash cam usually starts recording immediately you start the vehicle.
Once rare on cars, dash cams are increasingly featuring on newer models—and demand is expected to grow even further.
The reason for the growing popularity of dash cams is mostly because they can help settle insurance claims, prevent car theft, and so on.
In this article, we list vehicles with in-built dash cams for your benefit.
1. Subaru Crosstrek
The Subaru Crosstrek is a small SUV that provides users with good fuel economy and decent cargo/interior room.
It lacks the sporty feel and sharp acceleration of some rivals, but its affordable pricing makes up for that in a way.
Like most Subaru models, the Crosstrek has the Subaru Eyesight safety system. The system comprises two cameras placed near the rear-view mirror.
Basically, the cameras help with safety features including lane control, adaptive cruise control, and pre-collision braking.
The cameras can work a little like regular dash cams. With the EyeSight system active, the cameras can record around 22 seconds of footage if your vehicle is involved in a crash.
Twenty-two seconds doesn't sound like a lot, but it can help prove the guilty party in a crash and help settle insurance claims.
The only problem is that you cannot re-watch the footage on your phone or download it on your computer. Check this list of other problems with the Subaru Crosstrek.
Other Subaru models with the EyeSight dash cam include:
Subaru Legacy
Subaru Outback
2. Cadillac CT6
Cadillac was one of the first American manufacturers to offer factory-installed dash cams.
The CT6 was among Cadillac models lucky to have the dash cams, and featured them until 2019. From our research, Cadillac seems to have discontinued factory-fitted dash cams on its models.
Here are the best years and the worst for Cadillac CT6.
In the case of the CT6, Cadillac placed four cameras at different areas on the exterior. Locations include both door-mounted rear-view mirrors, the front grille, and the rear trunk lid.
Called the Surround Vision Recorder, this system can record using either the front cameras or rear cameras. The system can activate all four cameras to conduct a 360-degree recording of the vehicle.
On the CT6 models, the Surround Vision Recorder can provide a front view like any dash cam.
Footage from the SVR is stored on an SD card located in the trunk. However, you can also view and save the video footage on your personal computer.
Like typical dash cams, the SVR system can help protect your vehicle from theft. In particular, it will activate all cameras once it detects a theft attempt on your vehicle.
The SVR can also record videos up to five minutes long.
3. Chevrolet Corvette
For some years now, Chevrolet has fitted its Corvette supercars with a video-recording feature called the Performance Data Recorder (PDR).
The PDR combines footage from a dash cam and vehicle data recorded by the car's computer to calculate driver performance.
We can't blame you if you feel the PDR is a glorified GoPro camera for cars. Still, it has some solid dash cam features.
For instance, you can activate Valet Mode to record vehicle data and video when others use the car.
The problem with the PDR is that you have to switch it on for it to work.
This means that it won't record accident footage if you failed to turn it on earlier. Also, it cannot detect potential collisions like the Subaru EyeSight feature.
The PDR is more useful for those who have multiple track days and want to record their races or performance. Thankfully, the 32GB memory card that comes with it can hold up to 13 hours of driving data.
Please also read our article about cars with front bench seats.
4. Tesla Model S
The Tesla Model S is one of the more mainstream examples of dash cams being used in vehicles. At first, the eight surrounding cameras didn't have typical dash cam functionality.
However, Tesla released an update that made the cameras double as a dash cam. Known as TeslaCam, the forward-facing cameras allow drivers to record and store video footage on a USB storage.
Tesla cameras will start recording by themselves, which is important to be aware of. Here's more on what causes Tesla cameras to record.
From what we can tell, the TeslaCam records constantly. But, if you want the footage saved, you have to push the dash camera icon button and save the last 10 minutes of footage.
The TeslaCam has a few issues that are worth discussing.
Notably, the system cannot automatically save footage—you have to press a button to save the recording. This can be problematic in an accident where you may forget to click the button.
The other issue stems from Tesla's safety system. If your Model S gets involved in a serious crash, all electrical power to the vehicle will cut to prevent battery danger.
This means your vehicle's dash cam won't work in such situations and won't record useful footage.
You should also be reading our article which talks about 10 Cars With The Best Backup Cameras
Other Tesla models with the TeslaCam technology include:
Tesla Model X
Tesla Model 3
Make sure to also read our article about popular cars with a heads-up display.
5. BMW X7
The presence of dash cams on a BMW vehicle shows the technology is gaining wide acceptance among luxury models, too. Called the "Drive Recorder," the technology uses surround-view cameras which double as dash cams.
Before we proceed, you must know that the BMW Drive Recorder doesn't have the full functionality of a regular dash cam.
Say, you're in an accident; the Drive Recorder will only record 20 seconds before the accident and 20 seconds after the accident.
You can manually activate the Drive Recorder via the iDrive infotainment system before it starts recording.
Recorded footage can be viewed on the vehicle's infotainment display or exported to an extra USB stick.
The Drive Recorder wouldn't beat an aftermarket dash cam in terms of functionality.
However, it can help you record those memorable drives and may provide enough accurate accident footage to help your case with an insurer.
Note that the Drive Recorder isn't standard on BMW vehicles. Instead, it is part of an optional upgrade package that also offers the Parking Assist system.
Other BMW vehicles with Drive Recorder dash cam technology include:
BMW 3 Series
BMW 7 Series
BMW 8 Series
BMW X5
Also check our article about cars with the least blind spots.
Was this article helpful?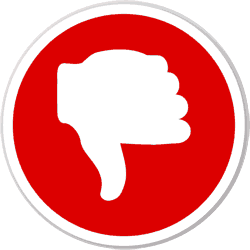 Did you find wrong information or was something missing?
We would love to hear your thoughts! (PS: We read ALL feedback)