Rearview mirrors are effective, but you want to know what's even more effective? Backup cameras.
Backup cameras, also known as rearview cameras, are designed to help you park or reverse your car confidently without crashing into anything.
They are more like an update to the rearview mirrors, giving you a bigger, better view of everything behind the vehicle.
This explains why the United States government requires every car made in 2018 and beyond to have a backup camera.
If you are on the lookout for cars with backup cameras, here is a list of the best ones you can consider right now.
Volvo V60 
Starting at $40,645, the V60 is proof that the Volvo brand isn't letting up anytime soon.
One of the best features, perhaps its best, is the pilot assist designed to help the driver in braking, steering, and acceleration.
It also comes with a pedestrian detection and collision warning system. This guarantees safety and earned the car a 5-star safety rating from the NHTSA.
The backup camera ensures you can back up or park safely. Its five solid seats means the vehicle can pass for a family car.
Simply put, the Volvo V60 is one of the safest cars you can get for under $50,000.
Hyundai Sonata 
Hyundai is a South Korean brand that has patiently and deservedly earned a top spot in the auto market.
The brand did this by building a reputation of quality and class. As one would expect, the latest Hyundai Sonata doesn't fall short of these standards at all.
Starting at $24,705, the Sonata is a 5-seater automobile with an aesthetically pleasing exterior.
This is coupled with loads of essential safety features. The safety features include brake assist, lane keep assist, an effective blind-spot system, and a backup camera.
The premium sound and car Wi-Fi combined with these safety features ensure you are as entertained as you are safe. These cool features at less than $25,000 make it a steal.
Toyota Camry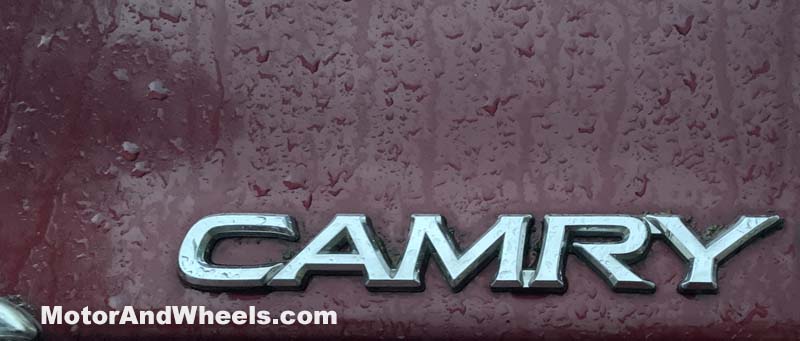 The Toyota Camry is one of the most popular Toyota series in the world, and this has been the case for a long time.
Apparently, the series is not leaving the scene anytime soon, considering the latest 2020 release.
The 5-seater 2020 Toyota Camry starts at $33,725 and boasts some cutting-edge safety features.
They include the Pedestrian detection system, Automatic Braking, Collision Warning, Lane Keep Assist, Blind Spot system, and a backup camera.
A combination of these with six speakers, Apple Car Play, wireless charging, a stylish exterior design, amongst others, means one thing: a wholesome car fit for the 2020s.
Toyota Avalon 
Everything about the Toyota Avalon screams class, from the name to its fancy exterior.
The 2021 release is a spacious sedan starting at $44,395. There is room for four adults, wireless charging, 14 speakers with a Bluetooth streaming option, and a Wi-Fi connection.
It comes with a backup camera that provides an excellent view and premium safety features. They include Pedestrian Detection, Collision Warning, and a blind-spot system, amongst others.
The Toyota Avalon offers safety and premium entertainment at a relatively fair price, which is why it made this list.
Please also read our article about popular cars with adjustable back seats. 
Volkswagen Arteon 
Volkswagen is one of the most famous German auto brands in the world, noted for its splendid exterior and affordability. The 2020 Volkswagen Arteon isn't any different and adds plenty of other exquisite features.
Priced at $37,015, its best highlights include the Panoramic Moon roof, Automatic parking, and a Start/Stop system.
It has a backup camera and an all-around view camera that shows you everything you need to see at every turn.
The Arteon also comes with a pedestrian detection system, braking assist, blind-spot system, and a collision alert. 
Lexus ES 
This 5-seater sedan starts at $41,025 with a roomy interior that's dripping in comfort and a visibly radiant exterior.
It has a long list of safety features, including automatic braking, collision alert, Blind -spot system amongst others.
The back up and around view cameras help you pull up anywhere and at any time with reduced risk of collision.
An entertaining ride is guaranteed with its 10 speakers, Bluetooth streaming option, and a CD player.
The 2021 Lexus ES is a top-tier ride and absolutely deserves your consideration.
Also check out our article about 12 popular cars with the lowest coefficient of drag.
Audi A6 Allroad

Unlike the previously listed cars, the Audi A6 is a 5-seater SUV with a roomy interior that guarantees comfort.
Truth is, it falls short of the normal height level expected of SUVs. However, the Audi Allroad has a lot more to offer in terms of state-of-the-art features.
While it has the comfortable aura of a sedan, the A6 stands offers similar performance with other SUVs when handling severe weather.
It has a back-up camera and an around-the-view camera that gives you a bird's-eye view of everything around.
The other safety features include Collision warning, Automatic Braking, Lane Keep assist, and a Blind Spot system, to mention a few.
Sixteen speakers and a Bluetooth streaming option under a panoramic moon roof makes every drive a blissful one.
Starting at $66,945, the Audi A6 has undoubtedly earned its spot on this list.
Acura TLX 
The Acura TLX made a strong debut in 2015; the 2021 model is its first redesign since then, and what a great upgrade it is.
Priced at $38,525, the 2021 Acura TLX is a 5-seated design that exemplifies compactness and comfort.
It has a backup camera with the best possible view of everything behind to ensure safe reversing and/or parking.
The car also features a braking assist, blind-spot system, lane keep assist, pedestrian detection system, and rear-cross traffic warning.
It has a top-notch sound system with the aux option, an in-car Wi-Fi, and a moon roof. The 2021 Acura TLX is definitely worth every penny.
Make sure to also check out our article about cars with the best adaptive cruise control. 
Nissan Altima 
All the sedans on this list are gorgeously styled with roomy and comfortable cabins, and the Nissan Altima is no different.
With an affordable $25,300 price tag, it has everything you could want from a mid-size sedan.
It has backup and around-view cameras, offering you a close, crystal look at everything behind before making a move.
Other premium safety features include automatic braking, blind-spot system, forward collision alert, rear-cross traffic warning, and a pedestrian detection system.
It also has nine speakers with the aux and Bluetooth option and a refulgent exterior with an elegant moon roof.
Volvo V90 
The Volvo V90 is a 5-seater wagon with a sleek exterior design and an agile structure.
Starting at $52,895, the V90 has high-tech safety features. These include a backup camera which, of course, comes in handy when you are trying to reverse or park the wagon.
It also comes with braking assist, a blind spot system, lane keep and a tire pressure monitor.
The sound system is top-notch and it comes with an aux input and wireless charging.
The panoramic moon roof adds some more elegance to its beautiful exterior. Its interior is also very comfortable with a decent leg room.
If you are looking for a wagon with back up camera, the Volvo V90 is an option worth considering.
Was this article helpful?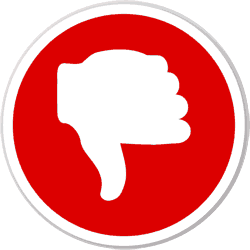 Did you find wrong information or was something missing?
We would love to hear your thoughts! (PS: We read ALL feedback)