Subaru has a reputation for creating reliable vehicles that last a very long time.
To help you decide whether an Impreza is right for your lifestyle, we've gathered the most common problems with this vehicle make and model and explained the easiest and most common fixes for these issues.
#1 Rear Oil Leak
Many drivers have brought their Subaru Imprezas to an automotive technician complaining about an oil leak towards the rear of the vehicle. It's a common problem with older Imprezas.
The issue occurs because of a plastic oil baffle.
The oil baffle is prone to failure. Subaru recognizes this is an issue and has recreated a better part to prevent this from happening in newer models. Older models can be outfitted with a new oil baffle to eliminate the problem.
RELATED: 11 Best and Worst Subaru Impreza Years (Stats & Examples)
#2 Black Smoke Coming from Exhaust
Black smoke coming from the exhaust of a Subaru Impreza is usually only an issue with turbocharged options. What happens is the turbocharged engine causes oil sludge and muck to build up fast. If you skip an oil change or the oil filter becomes dirty, black smoke will flow from the exhaust pipes.
The first thing to do when you notice this problem is to have the oil changed and the oil filter replaced.
If you don't have the problem taken care of right away, it could lead to catastrophic system failures in the future.
#3 Soy-Based Coating on Wires Attracts Rodents
Subaru has committed itself to being a zero landfill auto manufacturer. To do this, they've switched to more environmentally-friendly parts for their vehicles, including soy-based wire coating.
Soy-based wire coating on some Imprezas (mostly 2017-2021) have had problems with their electrical systems due to rodents chewing through the soy-based coating on the vehicle's wires.
Rodents seem attracted to the soy material and gnaw on it, causing havoc with the vehicle's electrical system.
Rodents have also been known to try and collect the material to use for nesting purposes.
There are natural ways to try and deter rodents from invading the Impreza and messing with the electrical system. These tricks include spraying the system with coyote pee.
For more traditional ways to avoid having the wire coating attract rodents, it's a good idea to visit an automotive technician that can go over your options with you.
#4 Subaru's STARLINK Infotainment System Can Be Unresponsive
Subaru's STARLINK infotainment system has a tendency to freeze on occasion. When the technology freezes, the screen will be unresponsive to touch.
Some Subaru drivers have been able to resolve the problem by turning the vehicle on and off.
If that doesn't correct the problem, or the problem recurs, it's a good idea to take the vehicle to a Subaru dealership.
Subaru is aware of the infotainment issues with many Impreza models and has created software updates to fix the problem.
#5 Windshield Prone to Cracking On Its Own
Over the years, many Subaru Impreza drivers have reported their windshield cracking for no reason. Subaru has made changes to the windshield to correct the issues, but some drivers have continued to see unexplained cracks in the windshield.
When the windshield of a Subaru Impreza cracks for no reason, it is usually when the temperatures are cold and the driver turns the vehicle's heat on to defrost the windshield and improve visibility.
When this happens, drivers have reportedly heard cracking and then noticed the windshield cracking in front of their eyes.
If the cracking is not addressed right away, it will continue to crack. 
If you notice your windshield cracking, it's important to have it professionally replaced as quickly as possible.
#6 Underpowered Brakes can Effect Overall Suspension Health
The Impreza is known for having underpowered brakes. But, it isn't the brakes that are a big issue for some drivers.
Instead, it's the way the underpowered brakes effect the overall health of the Impreza's suspension system that causes driver problems.
If you take an Impreza for a ride before buying it, you should make sure to travel down a bumpy road or two.
If the ride is extremely bumpy and tosses you around the cabin a bit, you might want to reconsider. Or at least be aware that the vehicle's velocity joints might need to be replaced soon.
#7 Poor Control and Sloppy Handling
Most Subaru drivers rave about the Impreza's handling, especially when taking sharp corners at high rates of speed.
But, the 2004 Impreza is a bit disappointing.
With the 2004 Subaru Impreza, there is a known issue with the steering rack bushes, which leads to poor control and sloppy handling. To correct this problem, the parts need to be replaced.
If you want to test the Impreza you're considering, it's a good idea to take it on a test ride and put its control and handling to the test.
#8 Check Engine Light Coming On Intermittently
There are many reasons a check engine light may light up on the dash of an Impreza.
If the engine light comes and goes intermittently, the first thing you should check is the vehicle's knock sensor.
You can also use a diagnosis tool to check the vehicle's system, which will tell you exactly what the problem is. If the knock sensor is the reason the light is lighting up sometimes and going away on its own, it can be an easy fix.
Knock sensors for the Impreza are readily available and the part is easy to install.
If you get a knock sensor warning, but the knock sensor looks okay, it could be an issue with the vehicle's spark plugs causing the check engine light to come on.
#9 Clutch Clatters when Car Starts Cold
If you get in your Impreza and start it, you might be startled to hear a clatter sound from the clutch area.
If this happens, you should contact a Subaru dealer right away.
There is a known issue with Subaru Imprezas and the vehicle's clutch. Under most situations, the vehicle would need its clutch replaced. If the vehicle is under warranty, Subaru will usually replace the clutch, as it is a known problem.
If the vehicle is no longer under warranty, you'll need to find a clutch replacement and a professional mechanic to rebuild the clutch for you.
Since this is a known problem, it's a good idea to have any used Impreza checked out thoroughly before being purchased.
#10 Brakes Wear Out Quickly
Many new Impreza owners complain that the brakes wear out quickly. Some car experts believe it's because the brakes are underspecified for the vehicle's size.
Symptoms of the brakes wearing out is vehicle noise when applying the brake and feeling like you have to press the brake harder to get the vehicle to stop.
The good news is this is easy to fix.
For best results, if you're not happy with the Impreza's brakes, or think the brakes are wearing out too quickly, you can have the brakes replaced.
It's best to replace the brakes on both sides of the vehicle. After doing this, you should only need to replace the brakes as needed.
#11 Brake Lights Not Working
If your brake lights go out on your Subaru Impreza, it's probably not a big deal. Go to the local parts store, get the right brake light bulbs and replace them.
However, if you're driving a 2010-2016 Impreza, you might have a bigger problem than just a burnt out light.
However, it is still an easy fix.
If you replace a burnt out brake light, it's best to replace both bulbs at the same time as they usually burn out very close together. But, if you've recently changed the bulbs and your light is still burnt out, or burns out again, you need to do more investigation.
In 2010-2016 models, silicone gas can seep into the light housing and cause damage.
If this happens, you'll need to replace the brake light switch to prevent the brake lights from burning out prematurely.
#12 Head Gasket Failure
If your check engine light turns on and the diagnostic test shows a head gasket failure, you need to get a new head gasket right away. Failing to fix this issue could cause engine failure in the future.
It's best to check with Subaru if you suspect this issue.
The manufacturer is aware of a cooling system failure that caused damage to the vehicle's head gaskets.
If this is the case in your situation, you may be able to have Subaru correct the issue for you under warranty. When Subaru became aware of the problem, they extended the warranty for this specific incident to 8 years/100,000 miles.
General Pros and Cons for Subaru Impreza
If you're still on the fence about whether a Subaru Impreza is right for you, check out the pros and cons below.
Pros of the Subaru Impreza
Great fuel economy
Manual transmission
Extremely practical
3+ Limited Slip Differentials
Standard All-Wheel Drive
Quiet cabin
Rugged appeal
Spacious interior
Well-tuned suspension
A variety of standard safety features
Cons of the Subaru Impreza
Rear oil leak
Black smoke coming from exhaust
Soy-based wire coating attracts rodents
STARLINK infotainment system is prone to freezing and unresponsiveness
Windshield may be prone to cracking without warning
Underpowered brakes
Velocity joints requiring replacement
Some years are prone to sloppy handling
Intermittent check engine light warnings
Clutch clatters when started cold
Brakes wear out quickly
Brake lights not working
Head gasket failure
What do the Reviews Say?
"The Subaru Impreza's ride manages to be both engaging and comfortable, while this Subaru's inviting cabin provides spacious seats and intuitive tech."
[Source: Cars.usnews.com]
What's the Resale Value on the Subaru Impreza?
Subaru is second only to Toyota in terms of the manufacturers manufacturer's vehicles providing great resale values.
Some Impreza model years hold more value than other models. Check out the information below to see which three Impreza models have the best resale value.
| | | |
| --- | --- | --- |
| Year | Value | Price |
| 2021 | Best | $24,233 |
| 2019 | Better | $19,907 |
| 2012 | Acceptable | $12,967 |
As you can see from the table above, the Subaru Impreza holds its resale value for years after the initial purchase.
It's important to remember that other factors affect resale value, such as the condition of the car and whether it has ever been in an accident. To get the true value of a specific Subaru Impreza, it's important to get a professional opinion.
Final Thoughts
Anyone who buys a vehicle should expect to have some maintenance requirements over the lifetime of the vehicle.
Many of the topics mentioned above revolve around basic maintenance and expected wear and tear on a vehicle.
The best way to extend the life of your vehicle is to get regular maintenance services and to have any questionable issues diagnosed and corrected as soon as possible.
Go Back: Problems per Subaru Model.
Was this article helpful?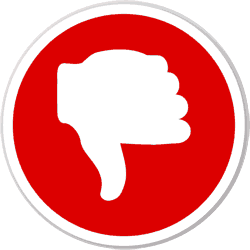 Did you find wrong information or was something missing?
We would love to hear your thoughts! (PS: We read ALL feedback)
ⓘ  The information in this article is based on data from National Highway Traffic Safety Administration (NHTSA) recall reports, consumer complaints submitted to the NHTSA, reliability ratings from J.D. Power, auto review and rating sites such as Edmunds, specialist forums, etc. We analyzed this data to provide insights into the best and worst years for these vehicle models.
---