Bench seats were once the rave in the auto manufacturing industry; these seats provided more space upfront for passengers.
However, the rise of individual bucket seats has led to a decline in front bench seats.
That doesn't mean front bench seats have disappeared from cars completely, although it may seem that way sometimes.
In this article, we explore models that still have a front bench seat. Meanwhile, explore some cars with ottoman seats.
1. Ford F-150
The Ford F-150 is a large-sized truck designed for hauling people and cargo.
It is only reasonable that the F-150 comes with a front bench seat to provide more seating space.
One exciting fact about the F-150's front bench seat system is that it can also act like a normal two-in-front seat system.
You can fold down the middle seat and turn it into an armrest, complete with cupholders.
You don't have to worry that the three-across seating might be cramped for passengers, either.
From our research, the F-150 has one of the highest shoulder room and legroom among full-size trucks. This allows the three front passengers to seat in relative comfort and luxury.
Other passengers in the F-150 will stay comfortable as well, thanks to the plenty headroom and legroom in the rear.
In fact, if you're looking for a capable people-mover, the F-150 is a great place to start.
2. Ram 1500
Asides from the Ford F-150, the Ram 1500 is arguably one of the best trucks you can get on the market.
The truck boasts a luxurious interior, high-tech infotainment, and noteworthy performance specs.
In terms of passenger space, the Ram 1500 is a clear leader in the pickup category. It can seat up to three in Regular Cab configurations and around six in the Quad and Crew Cab models.
The Ram 1500 offers front bench seats on all models within the lineup. This makes it perhaps the only truck with a diverse collection of models featuring front bench seats.
As with some models, the center jump seat can fold down when not in use. So, you can use it as an armrest and add some cupholders if you wish.
However, we must warn that the front bench seats on the Ram 1500 models don't have most of the luxury trappings found on their bucket counterparts.
3. GMC Sierra
The GMC Sierra is based on the same underpinnings as another GM model: the Chevrolet Silverado. And like its corporate cousin, the Sierra features a front bench seat system.
Being a luxury pickup truck, the Sierra's front bench seat has all trappings of opulence.
Not only does it have leather covering, but the seat also features power adjustability, memory settings, and outboard heating.
The Sierra's front bench seat is in a split 40/20/40 configuration, which makes it easy to fold down the center seat if you don't need it.
It also shares the Silverado's traits of considerable hip room and shoulder room. As such, you should be confident that the front bench will seat driver and passengers comfortably.
Make sure to also read our article about 13 cars with the most driver legroom.
4. GMC Yukon
Another GM model on the list, the Yukon is a large SUV designed to move people and cargo with ease. Its cavernous interior seats up to nine and offers up to 121.1 cubic feet of cargo space.
The Yukon is among the largest-capacity vehicles to have a front bench seat. Expectedly, the front bench seat is in a 40/20/40 configuration with a foldable center seat.
However, there are few caveats you must know.
First, the front bench seat is available only as an option; only bucket seats come as standard equipment. Second, you won't get the front bench seat on top trims like the Denali model.
5. Nissan Titan XD
The Nissan Titan is akin to a cross between a regular, luxury truck and a heavy-duty pickup.
It boasts decent interior seating and cargo space, and offers increased performance thanks to a V-8 engine beneath the hood.
The Titan XD is hardly spectacular and pales in comparison to most of its rivals. However, it offers an available front bench seat, which may appeal to those looking for more interior seating space.
Trips for passengers in the front bench seat should be relatively comfortable, given that the Titan XD has 63.6 inches of shoulder room.
Legroom is a bit lower at just above 60 inches, but it's enough for a ride that's not cramped.
6. Chevrolet Impala (pre-2013 models)
The Chevrolet Impala deserves an honorable mention on the list, as it's the last—and most recent—passenger car to have a front bench seat.
It is an option for you if you don't want a large-sized truck and don't mind pre-owned models.
The 2013 Impala doesn't have many of the advanced features found on newer models. However, it has a few useful infotainment and safety features.
Besides, if you're searching for a front bench seat in 2020, you're probably more interested in seating space than the latest tech. And the Impala has enough seating space for a family sedan.
Note that Chevrolet stopped putting front bench seats on Impalas from 2013. If you don't want something that old, you may have to settle for the trucks mentioned on the list.
Please also read our article about the Chevrolet Impala in snow and winter driving.
7. GMC Yukon XL
Save for a few differences, the GMC Yukon XL is essentially the same model with the aforementioned GMC Yukon.
The biggest difference is that the XL model has a longer wheelbase compared to its sibling.
The difference translates into a larger cargo space and interior legroom for passengers.
For instance, the 2021 XL has two extra inches of rear-seat legroom and 2.30 extra cubic-feet of cargo space.
As with its smaller counterpart, the GMC Yukon XL has an optional front bench seat so you can seat three in front. However, you won't get this front bench seat if you buy the ultra-luxury Denali trim.
8. Chevrolet Tahoe
The Chevrolet Tahoe is another large SUV from General Motors that's good for hauling families along on weekend trips.
With an impressive three-row cabin, the Tahoe can seat up to nine people comfortably.
Chevrolet offers a front bench with the Tahoe, which helps boost cabin seating capacity.
From what we can tell, the front bench gets good legroom and shoulder room, meaning you don't have to worry about uncomfortable rides when in the seat.
Like any high-end SUV, the Tahoe gets comfort-focused features like plush seating, climate control, and heated seats. This should make riding in the front bench seat as comfortable as possible.
Also, read our article about how long the Chevrolet Tahoe last.
9. Chevrolet Suburban
The Chevrolet Suburban is the sibling of the Chevrolet Tahoe SUV. What separates the two models is wheelbase length.
The increased length of the Chevrolet Suburban means it has a larger cargo area, better rear-seat headroom, and improved legroom. It is also heavier and longer than the Tahoe model.
Both models do share a trait: available front bench seats. The front bench seat comes with a fold-down center that's useful when you need an armrest.
However, the front bench seat doesn't get as much luxury features as the regular bucket seat.
If you want a front bench seat, but want even more cabin room and storage than that offered by the Chevrolet Tahoe, the Suburban is an ideal choice.
Was this article helpful?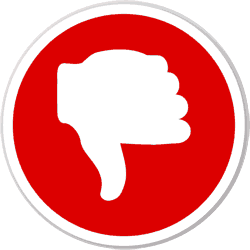 Did you find wrong information or was something missing?
We would love to hear your thoughts! (PS: We read ALL feedback)