Driver legroom is a huge decider of ride comfort. Minimal legroom in the front will make your legs cramped, which will surely reduce ride comfort.
This article lists 13 models with the best legroom for drivers. Let's get started!
1. Hyundai Sonata
The Hyundai Sonata might be a compact sedan, but it has enough legroom for even the tallest drivers.
Buying the Sonata gets you around 45.5 feet of front legroom. This guarantees a comfortable driving experience for drivers.
Asides from its impressive driver legroom, the Sonata has great headroom as well. Front headroom on the Sonata is around 40 inches.
With such dimensions, driving in the Sonata should be a breeze for most drivers.
2. Chevrolet Colorado
By nature, pickup trucks are some of the most comfortable vehicles to drive. This is because they have massive space in the front area to accommodate most drivers.
For example, the Chevrolet Colorado truck has an impressive front legroom of 45 inches. This makes it suitable for even super-tall drivers.
Driving on the Colorado is made more comfortable by the availability of a heated steering wheel. The power-adjustable driver's seat lets you choose the most comfortable driving position for your height.
Please also read our article about driving the Chevrolet Colorado in snow and winter.
3. Ford Expedition
The Ford Expedition competes in the large SUV segment known for immense interior proportions. Thus, its presence on this list isn't that much of a surprise.
We found that the Expedition has around 43.9 inches of legroom in the driver area. Except you're an uber-tall person, fitting into the driver's seat on the Expedition SUV should be easy.
4. Chevrolet Impala
The Chevrolet Impala is among the longest-running nameplates in the United States. Despite its age, the Impala remains competitive in today's sedan segment.
Driver legroom on the Chevrolet Impala is about 45.8 inches. This is on par with the majority of the recent models, showing that the Impala is still relevant.
Make sure to also read our article about how long Chevrolet Impalas last.
5. Nissan Rogue
Compact SUVs like the Nissan Rogue are often a cheaper and more efficient alternative to bigger SUVs. The Nissan Rogue has the cargo space and ride height of a SUV without their harsh ride quality.
The Rogue has car-like handling, making it easier to drive. It also has generous front legroom for tall drivers to sit comfortably. The estimated driver legroom on the Rogue SUV is 44.1 inches.
6. Ford Fusion
The Ford Fusion was a collection of gas-engine and hybrid-engine models. Ford discontinued the Fusion model some years back, but you can still find used examples around.
Although it has its own flaws, the Fusion is a fairly comfortable car for both driver and passenger. The driver legroom is quite impressive and measures around 44.3 inches.
Fusions also have considerable headroom for drivers (39.7 inches).
7. GMC Canyon
The second GM model on the list, the GMC Canyon has increased legroom to make life easier for drivers. From what we can tell, the Canyon truck has up to 45 inches of driver legroom.
With such space, you don't have to worry about driving in cramped quarters.
Driver legroom aside, the GMC Canyon has other elements designed to make trips easier and more comfortable for drivers.
An example is the heated steering wheel; this keeps your hand toasty when driving in cold weather.
8. Subaru Ascent
The Subaru Ascent is not the most exciting SUV in town, but it offers some decent value for money. At the very least, buyers will get flexible seating, fairly stable handling, and good cargo space.
One of the more impressive qualities of the Ascent SUV is the interior room. In the driver's area, legroom is about 42.2 inches-enough to ensure painless driving.
The Ascent also has generous driver headroom of 41.3 inches, making it the better choice for tall drivers.
The Ascent also enhances driver comfort by providing buyers with a memory driver seat. This feature allows you, the driver, to find the most comfortable driving position for yourself.
9. Ford Escape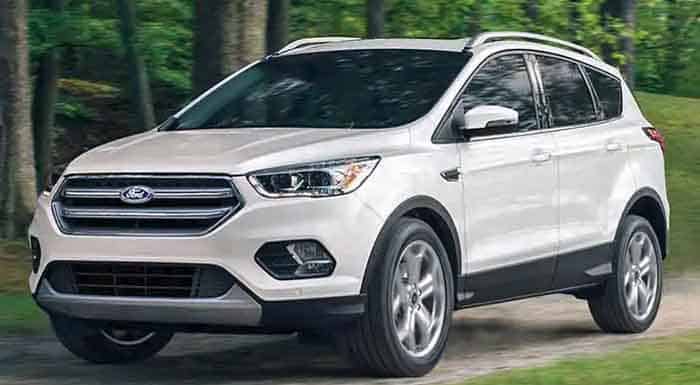 The Ford Escape has a driver legroom of 43.3 inches. This is considerably stellar for a compact SUV of the Escape's size.
Being a compact SUV, the Escape is a smaller alternative to bigger Ford models like the Expedition. It gets better fuel economy and offers improved handling qualities compared to its bigger siblings.
10. Jeep Wrangler
The Jeep Wrangler is an iconic nameplate that has seen continuous popularity since inception.
Most of the Wrangler's appeal lies in its ability to combine rugged performance with excellent ride comfort.
Speaking of comfort, the Wrangler has enough front legroom to ensure drivers don't complain of cramped rides. According to estimates, driver legroom on the Wrangler is about 43 inches.
Headroom available to drivers on the Jeep Wrangler is also considerable, based on what we know. Driver headroom on the Wrangler hovers around 42 inches. Pretty impressive for a compact SUV.
Also check our article about how long Jeeps last.
11. Subaru Forester
The Subaru Forester isn't as fun to drive as some of its competitors. However, it offers larger doses of practicality and rider comfort.
For example, drivers can expect legroom of around 43.1 inches. This should be good enough for even drivers that are taller than average.
At under 40 inches, driver headroom is a bit lesser on the Forester. Nevertheless, it's a pretty compelling option if you want a vehicle that enhances driver comfort.
12. Genesis G80
Formerly called the Hyundai Genesis, the Genesis G80 has first-rate driver legroom that we had to put it on the list.
From our research, the G80 sedans have about 45 inches of driver legroom.
This makes sense, given the G80's status as a luxury midsize sedan. Apart from having good driver legroom, the G80 pulls out the stops for driver comfort.
Drivers get a tilt and telescoping steering wheel, a heated steering wheel, and dual zone climate control. These features make it easy to drive for extensive periods in the G80.
13. Subaru Legacy
Unlike compact cars, sedans like the Subaru Legacy are better on driver legroom. In particular, the Subaru Legacy has driver legroom of 42.9 inches.
Besides the generous legroom, the Legacy sedan has considerable backseat space. So both driver and passenger will drive in comfort.
Was this article helpful?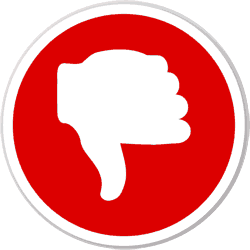 Did you find wrong information or was something missing?
We would love to hear your thoughts! (PS: We read ALL feedback)