The Hyundai Genesis debuted in 2008, but the Genesis G80 came off as a separate entity in 2017. This four-door luxury sedan came equipped with some premium features that make it one of the most sought-after vehicles.
Some of its highlighted features include Automatic Emergency Braking, Smart Cruise Control, power-folding heated side mirrors, and a magnificent navigation system.
The Best and Worst Years for Genesis G80 Are:
The Genesis G80 has only been around for 6 years and in that short period, the company has produced reliable models. However, some models are more reliable than others and so we made a list of the best and worst years of the Genesis G80.
The best years are the 2019, 2021, and 2022 models, while the worst years are the 2017 and 2018 models.
Check also the best and worst Hyundai Genesis years. It's interesting to see what happened prior to Genesis being its own separate brand.
What Genesis G80 Years Are the Most Reliable?
Let us dig into the outstanding parts that make the Genesis G80 reliable.
2022 Genesis G80
The redesigned 2022 G80 is an all-rounder.
This model offers two engine options: the 2.5-liter four-cylinder and the 3.5-liter V-6 engine.
Both engines deliver abundant power and refinement. Its transmission equally shifts smoothly, and it also features an unobtrusive engine stop-start system.
The Genesis G80 is considered a luxury sedan and so, it should meet the expectations of having a comfy cabin. Fortunately, this model did not disappoint as the seats are well-supported and wide.
Rear outboard seats and quick heating for the steering and seats are also available.
Added to its comfort is its suspension as it absorbs road bumps decently. However, the ride can get a bit rough over cracked pavements and there is a noticeable road noise while driving.
Its technology aids and driver aids are well placed as it comes standard with adaptive cruise control and lane centering.
No doubt, the G80 is a durable model so it's no surprise that it's among the most popular cars with strong headlights.
2021 Genesis G80
According to J.D. Power, the 2021 Genesis G80 has a predicted reliability score of 86 out of 100, while Edmunds gives 8.0 out of 10 for its reliability. The 2021 G80 is a pure blend of luxury, performance, and technology features.
It is powered by two optional engines. However, there have been a few changes here and there.
Its previous standard V6 engine has been replaced by a turbocharged 2.5-liter four-cylinder that delivers 300 horsepower. Its other engine option; the turbocharged 3.5-liter engine produces 375 horsepower.
The car comes with an adaptive suspension that does a good job of reducing body roll and absorbing road imperfections.
Its cabin is well-spaced, and the seats are neatly padded. The controls are positioned well, but some owners claimed that these controls weren't so easy to navigate through.
Others stated that after some practice, they became acquainted with them.
Lastly, its driver's aids consist of adaptive cruise control and lane centering.
However, when compared to its rivals, the driver's aids of the G80 are clumsy, as there was a report that a rough dip on the road caused the collision mitigation warning to go off and it triggered the brakes.
2019 Genesis G80
The 2019 G80 is a compelling choice for many owners. J.D. Power gives this model an 81 out of 100 rating for its driving experience and so it is on par with most of its rivals at a cheaper price.
However, most cars in this category feature a turbocharged four-cylinder as the base engine, while the G80 comes with a 3.8-liter v6 engine.
The optional 5.0-liter V8 engine is apparently more refined and powerful, but this cuts deeps into the fuel economy of the vehicle.
Going further, the suspension of the vehicle is neither too hard nor too soft, making it quite perfect. It absorbs road bumps decently and body motions are nicely controlled. 
The interior of the G80 reeks of luxury even on the base models and its cabin is well-spaced and the front seats have a perfect positioning that increases the driving visibility.
There's enough head and legroom with well-padded seats and adjustability.
All G80s come with plenty of connectivity features, but upgrading to the premium package gets you a 9.2-inch touchscreen infotainment display. The standard package only features an 8.0-inch unit screen.
Lastly, key safety features on the G80 include:
Standard automated emergency braking

Standard lane-keeping assist

Standard adaptive cruise control
Also, find out more about cars with the most driver's legroom and how well the Genesis G80 fares among them.
What Genesis G80 Years Should You Avoid?
Below is the list of the worst years of Genesis G80, and the problems often associated with them.
2017 Genesis G80
The 2017 G80 is undoubtedly a good car, but over the years, there have been some issues found on them. Some of them include:
Transmission Problems
Some owners complained that the G80 often had transmission problems. This made the car rev high on the same gear without shifting. It also made the car vibrate so vigorously.
This vibration often came from the solenoid or a faulty torque converter. The solenoid's main purpose is to control the fluid that flows through the transmission.
Once this compartment gets damaged, it affects the whole transmission. The torque converter problem often develops from a worn-out needle bearing. This will cause strange noises and vibrations while changing gears.
You may also like to know that the Genesis G80 is among cars without rear wipers.
Steering Failure
Some owners complained that their power steering failed to respond. This made the car not swerve to the left even though the driver had turned the wheels into a straight position.
To solve this problem, many consumers said they had to turn right again to temporarily stop it. 
Electric and ABS Problems 
This issue was a prevalent problem in most of the Genesis G80 models. The electrical problem affected the ABS sensors of the vehicle. It led to short-circuiting, which often resulted in a fire hazard.
This was a serious issue, and the company had to issue a recall on some of their vehicles.
Forward Collision-Avoidance Problem 
An owner reported that his AEB failed to function as it should, which led to a front-end collision despite all his efforts to stop the car from going forward.
2018 Genesis G80
This vehicle has been praised as one of the best mid-size luxury sedans. In fact, it is rivals with the likes of the Audi A6 and the Cadillac CTS.
Regardless, this model still has some notable faults and there have been 4 recalls to its name. Let's get right into these issues.
Wrong Readings
Some owners complained about erroneous readings and interpretations from the electronics of the car.
This problem majorly affected the infotainment system of the vehicle and it has led to various miscalculations by the driver, as well as distractions.
Faulty Key fobs 
Some owners have stated that their key fobs have frequently switched up on them.
They claimed that the fob suddenly went dead for no apparent reason and sometimes it has left them stranded as their cars couldn't be locked or unlocked.
Another downside is that the alarm with it went off continuously, causing a big nuisance in the neighborhood.
Electrical Fire
As stated earlier, this fire came from the faulty ABS sensor. The short circuit within the sensor made the vehicle suddenly go up in flames and so a recall was issued. 
Transmission Problems
Owners have complained that their gears have slipped to neutral while in motion.
This makes the vehicle rev incessantly. Other times, the gears moved into "DRIVE" which made the car jump suddenly and sometimes caused an accidental acceleration.
Worn-out Tires
The G80 uses Continental Procontact TX tires. However, this brand has been reported to have problems with low mileage.
Owners stated that they noticed bubbles in the side wall when the vehicle reached 20,000 miles and all four tires had to be replaced.
Was this article helpful?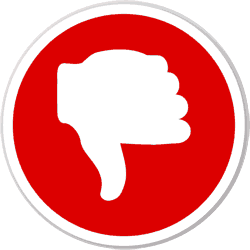 Did you find wrong information or was something missing?
We would love to hear your thoughts! (PS: We read ALL feedback)
ⓘ  The information in this article is based on data from National Highway Traffic Safety Administration (NHTSA) recall reports, consumer complaints submitted to the NHTSA, reliability ratings from J.D. Power, auto review and rating sites such as Edmunds, specialist forums, etc. We analyzed this data to provide insights into the best and worst years for these vehicle models.
---