Triumph Motorcycles are the most significant, widespread, and successful brands to come out of the UK.
The company was founded in 1902 and gained popularity as the choice of action star Steve McQueen, the "King of Cool" himself.
Triumph makes a wide variety of world-class motorcycles; this article explores which models, if any, are suitable for new riders.
Here's the Short Answer to Whether Triumph Motorcycles Are Good for Beginners:
Triumph motorcycles like the Bonneville, Trident, and Thruxton are ideal for beginners thanks to their comfortable riding position, low maintenance/high reliability, refined engine and gearbox performance, beginner-friendly features,  manageable specs, and fair price.
That said, several models are too powerful for new riders.
Furthermore, some areas in the United States have limited dealership support, forcing riders to travel a few hundred miles for services and upgrades.
And since the replacement parts come from the UK, new riders will have to wait longer for features they didn't have the foresight or notice to order in advance.
Read on to find out which Triumph models make the best first bikes and which ones are best left for more experienced riders.
Are Triumph Motorcycles Easier or Harder to Ride?
Triumph Motorcycles are more accessible and more comfortable to ride than other entry-level cruisers like the Harley-Davidson Sportster, thanks to their comfortable riding position, additional safety and rideability features, and ultra-refined engine performance. 
I learned to ride on a Triumph Bonneville 900, one of the larger-sized bikes in the series at the time. Some told me the bike was too powerful and heavy to make a decent first bike.
It was initially intimidating, but the weight made it easier to ride in the corners than the lighter bikes I'd tried.
Furthermore, within a month of weekend practicing on back roads, I found the extra power the 900cc engine gave me made highway riding a breeze to master.
The added weight support makes riding easier for some and more challenging for others, especially while learning at slow speeds.
But don't take my word for it; here are some consumer reports from first-time Triumph riders corroborating my claim from Cycle World:
"Suspension is well-balanced; the front has a planted front-end feel in the switchbacks even though compression on the 41mm KYB fork is a little on the softer side with rebound returning somewhat quickly. KYB twin shocks' compression is slightly stiffer and rebound is on the quick side causing a very slight buck up out of the seat when encountering sharp bumps. However, the rear tire maintains good contact with the road despite your rear leaving the seat, and the Street Twin settles its CW-measured 477 pounds with predictable stability into each turn."
"That long seat has a plushness and is comfortable for hours of riding, but when long-distance soreness does start to take effect there is generous seat space to move around on.
"The 900cc liquid-cooled parallel-twin engine delivers steady, usable power across its five gears with plenty of torque in the low to midrange and a long-stretching fifth. Although vibrations can be felt in the pegs, when the digital tach hits 5,500 rpm that feeling does not make its way into the rubber-mounted handlebars."
How Well Do Triumph Motorcycles Handle?
Triumph motorcycles handle exceptionally well, thanks to their responsive throttle, short chassis, low seat height, even weight distribution, and stable steel frame.
Triumph staffs some of the most skilled engineers in the game; smooth gearbox action and a multi-plate, slip/assist clutch are standard on many of their bikes, enhancing their stable handling with effortless shifting and responsive power management.
"Triumph's gearbox and wet, multi-plate assist clutch are velvety during gear changes—quick, precise, and effortless. This paired with a predictable throttle response with the help of ride-by-wire tech ultimately makes the ride controlled, comfortable, and engaging."
What Is the Best Triumph Motorcycle for Beginners?
When it comes to the Triumph motos that make the best first bikes, here are a few of our top picks:
Triumph Trident 660
The basic, straightforward naked-bike design of the Triumph Trident 660 makes it a great choice for a motorcycle to learn how to ride on.
Triumph's engineers shifted the Trident's focus toward beginner-friendly technology and safety features rather than high performance.
This naked Triumph's impressive suite of beginner-friendly features include rain riding safety modes, slip/assist clutch, and throttle by wire. And riders can switch off the traction control and Antilock Brake Systems, which is helpful for riders looking to get a feel for more technical riding once they've clocked some miles.
The Trident's controls are intuitive, and the riding position is ergonomic, making it a breeze to learn how to corner.
Triumph claims the Trident 660 is the bike in its stable, requiring the least amount of maintenance.
Thanks to its straightforward and reliable design, the 660 only needs the usual brake pads, fluid changes, and chain maintenance.
Hotcar.com reports the Trident can go 10,000 miles between oil services, making it ideal for new riders on a budget who want to get lots of practice and experience in between their services.
Triumph chose to make the design of the Triumph Trident 660 rather basic, to both make it more appealing for beginners and to place their focus on other areas of the bike.

That said, just because it's basic doesn't make it any less appealing; several riders have described the bike's appearance as "gorgeous." The UK even has a version of the bike available that's more restricted, so as to be even more beginner-friendly than the standard version, which is already designed with beginner riders in mind.
Triumph Bonneville Speedmaster
The Triumph Bonneville Speedmaster is ideal for beginners looking for something to grow into. It has a comfortable leg and arm position and a low seat height, making it easier to maneuver by walking while still learning to balance and ride at slow speeds. 
A 1200cc parallel twin engine powers the Speedmaster, which pushes 77 HP.
It's about as powerful as the Harley-Davidson Sportster, one of the most popular first bikes. Still, Bonneville's shorter frame, more comfortable seat and riding position, and lower height make walking and handling in the corners more manageable, especially while you're still learning.
And while some may warn a 1200 engine is too big for a first bike, we tend to think it gives riders room to grow, mainly if the peak horsepower is limited to 77 horses.
Furthermore, the Bonneville Speedmaster's adequate stopping power is enhanced with Anti-Lock Brake System–a huge plus for new riders.
The seat height is just 705 mm; we have personally experienced this on Speedmaster that a rider with an average height of 5 feet 5 inches and an inseam height of 28 inches can easily place his foot on the ground. So despite a dry weight of 245 kilogram, Speedmaster gives a lot of confidence to the riders when they take this out on the road.
Please also read our article about whether Indian Motorcycles are good for beginners.
Other Triumph Motorcycles that make great first bikes include:
Triumph Street Scrambler
Triumph Bonneville T120
If you'd like to own the Street Scrambler, make sure you know about common Triumph Street Scrambler problems.
What Defines a Good Starter Motorcycle?
A good beginner moto is midweight, with enough engine power for a new rider to grow into without feeling overpowered.
An ideal first bike has responsive but manageable throttle, a relaxed riding position, sound resale value, and safety features like Rain Mode, Traction Control, and Anti-Lock Brakes.
You may also be interested in knowing about whether BMW motorcycles are good for beginners.
Are There Any Triumph Motorcycles Beginners Should Avoid?
Beginner riders should avoid Triumph's Speed Triple and Rocket 3 Series of bikes, as these are extremely powerful and responsive race track motorcycles reserved for experienced riders riding on enclosed tracks.
Triumph's engineering team typically sets out to accomplish what they aim to. When they design a bike especially for beginners, like the Trident 660, or for simple commuting, like the Street Scrambler, you get exactly what you expect.
That said, when Triumph sets out to design a high-performance superbike stripped naked enough to race against the fastest bikes in the world, you get bikes that require a particular level of experience and mastery to ride, like the Speed Triple and the Rocket 3.
Check out our article about Triumph Speed Triple problems if you're interested in the bike.
Sources
2020 Triumph Street Twin First Ride Review | Cycle World
Was this article helpful?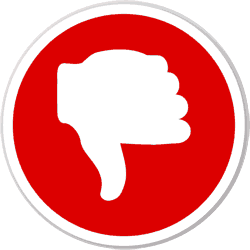 Did you find wrong information or was something missing?
We would love to hear your thoughts! (PS: We read ALL feedback)