The Hyundai Genesis is a popular luxury sedan with various model years boasting exceptional value and performance. However, some years are better than others when it comes to reliability and owner satisfaction.
Let's dive into the good and bad years for Hyundai Genesis!
The Best Year for Hyundai Genesis
When it comes to the Hyundai Genesis, the standout year is arguably 2015. This model year offers a sweet spot in terms of features, performance, and value for potential buyers.
The 2015 Genesis is a particularly good choice as it marked the beginning of a design overhaul for the model. It offers modern styling that is quite similar to the newer models.
In this year, the winged badge replaced the Hyundai emblem on the front of the vehicles, which later became the stand-alone Genesis brand in 2017.
At a price of around $15,000-$20,000, you can find a 2015 Hyundai Genesis that provides great value for your money.
It came with a refined interior, featuring advanced infotainment and navigation systems as standard equipment. The technology was top-notch for its time, offering an excellent balance between luxury and technology.
Under the hood, the 2015 Genesis was available with either a 3.8-liter V6 or a potent 5.0-liter V8 engine.
The V6 configuration could be paired with rear-wheel drive or all-wheel drive, while the V8 was designated for rear-wheel drive only. Both engines performed admirably, giving drivers a choice between ample power and a more exhilarating experience.
The 2015 model also received high marks for its comfort and ride quality. Its smooth and quiet ride was often compared to that of more expensive luxury cars, while the well-cushioned seats provided long-distance comfort.
As for safety, the 2015 Genesis scored highly in crash tests and came equipped with numerous standard features, such as blind-spot monitoring and rear cross-traffic alert. These safety features helped to make it an excellent choice for families and long-distance travelers alike.
In a nutshell, the 2015 Hyundai Genesis stands out for its blend of luxury, performance, and value. Though it's not without its issues, it is generally considered the best year for the Genesis lineup, offering a great balance of quality and affordability.
The 2nd Best Year
The 2016 Hyundai Genesis stands out as the second-best year for this luxurious sedan. With its strong performance and impressive features, this model offers an appealing mix of value, quality, and style.
One of the highlights of the 2016 Genesis is its powerful 3.8-liter V6 engine producing 311 horsepower and 293 lb-ft of torque. This engine ensures smooth acceleration and responsive handling, making each drive a pleasure. Paired with an eight-speed automatic transmission, it ensures a smooth and quiet ride.
Inside, the 2016 Genesis provides a spacious and comfortable cabin with high-quality materials and a well-organized dashboard.
Notable features include leather upholstery, heated front seats, a 12-way power driver's seat, and a 14-speaker premium audio system. Advanced safety features such as blind-spot monitor, rear cross-traffic alert, and lane change assist are also available.
Hyundai's commitment to innovation is apparent in the 2016 Genesis. The model offers an array of cutting-edge technology, like a touchscreen infotainment system with navigation, Android Auto, and Apple CarPlay compatibility, as well as Blue Link telematics with remote start, emergency assistance, and theft recovery.
This sedan's emphasis on luxury, sophistication, and advanced technology makes the 2016 Hyundai Genesis an excellent choice for those seeking a reliable and comfortable pre-owned vehicle.
Other Good Years
While there are certainly some Hyundai Genesis model years to avoid, such as the 2012 model due to its engine problems and high repair costs, there are other model years worth considering for their reliability and value.
Here's a list of additional good years for the Hyundai Genesis:
2013: The 2013 model year is also worth considering as it introduced updates to the interior and exterior design, improving the overall aesthetics and comfort. Additionally, this model received advancements in technology, such as improved navigation systems and infotainment features.
2017: As the first year of the stand-alone Genesis brand, the 2017 model offers an upgraded design, improved performance, and enhanced luxury features. It has a refined powertrain for a smoother driving experience and a stylish exterior that sets it apart from previous models. Here's more on the best and worst Genesis G70 models.
Each of these mentioned years stands out for its unique improvements and reliable attributes. However, it's always important to conduct thorough research and test drive potential vehicles before making a final decision.
The Worst Year for Hyundai Genesis
The 2012 Hyundai Genesis stands out as a particularly troublesome model year for the car. Engine problems were the primary issue for this year, leading to high repair costs and low-mileage problems for owners.
The 2012 model year has been given the title of the worst Hyundai Genesis. This was because of factors such as expensive repairs and issues that occurred even with relatively low mileage on the vehicles.
It's important to bear in mind that every car manufacturer can have a problematic model year, and Hyundai is no exception. While the 2012 Hyundai Genesis may have had a few hiccups, it does not define the overall quality of Genesis cars.
That being said, potential buyers looking at a used Hyundai Genesis may want to approach the 2012 model with a bit of caution. Researching common issues and considering alternative model years might be a wise decision to ensure a smoother ownership experience.
Check also our list of good and bad Genesis G80 models.
One crucial thing to keep in mind is that bad years do not always indicate a lack of quality for the whole brand. Hyundai has continuously improved its vehicles throughout the years, and the Genesis' overall reliability is around 6th-7th out of top20 for luxury full-size cars.
Common Problems to Look for in a Hyundai Genesis
Hyundai Genesis owners have experienced a variety of issues with their vehicles. One common problem is related to the car's audio system, with many drivers reporting that the radio does not work properly or at all.
Additionally, some people have faced difficulties with the backup camera, GPS, and ventilation systems malfunctioning.
The engine department of the Genesis has also been a source of concern for some drivers. They have reported instances of violent acceleration and jolting movements while driving. Moreover, owners have faced issues with the sunroof not closing or taking multiple attempts to do so.
Here's a breakdown of some frequently reported problems:
Audio system: Radio malfunction, no sound from speakers
Backup camera: Malfunction
GPS: Malfunction
Ventilation: System issues
Engine: Violent acceleration, jolting movements
Sunroof: Difficulty closing
Moving on to the steering department, a few owners have complained about a whining noise coming from the power steering system, which can be an annoyance over time.
Another issue that might be faced by some Hyundai Genesis owners is the theft system alarm sounding without any apparent reason. Although this problem doesn't affect the car's performance, it can be frustrating and cause unnecessary stress.
In summary, while looking for a Hyundai Genesis, it's essential to be aware of these common problems and consider the reliability of different models before making a purchase.
Go Back: Overview over best and worst years for all Hyundai car models.
Was this article helpful?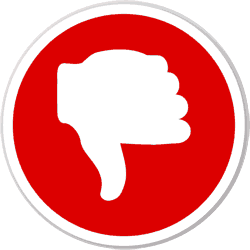 Did you find wrong information or was something missing?
We would love to hear your thoughts! (PS: We read ALL feedback)
ⓘ  The information in this article is based on data from National Highway Traffic Safety Administration (NHTSA) recall reports, consumer complaints submitted to the NHTSA, reliability ratings from J.D. Power, auto review and rating sites such as Edmunds, specialist forums, etc. We analyzed this data to provide insights into the best and worst years for these vehicle models.
---