Being in a vehicle with cramped rear seats is very uncomfortable, especially on long drives.
While you can get enough rear legroom in most full-size and mid-size SUVs, legroom is limited for compact SUVs.
Despite the size challenge, some compact SUVs still offer enough legroom for rear occupants. Let's find out who the over-performers are.
Sub-compact SUVs With the Most Rear Legroom
The subcompact SUVs that we've listed under this category come with a minimum of 38.8 inches of legroom.
Accepted, it could have been more, but automakers can only do so much in the sub-compact class. Also, look at some compact SUVs with the most passenger room.
1. Kia Soul
The 2023 Kia Soul comes with comfortable seats in all rows. It includes spacious seats for taller passengers in the rear to sit comfortably on longer journeys.
Its legroom also offers enough stretchable space so tall people don't have to bend to fit in.
Though the Kia Soul doesn't come with a legroom that is as high as in other SUVs, it offers one of the best in this category. Unlike most subcompact SUVs, it has 38.8 inches of rear legroom.
However, this may not be enough for exceedingly tall passengers with unusually long legs. Still, fairly tall passengers need not worry about cramped knees or sore muscles on long rides.
Further, rear passengers can adjust their seats for optimum comfort as the Soul comes with four-way, manually adjustable seats. You can alter it forward or backward depending on your preference.
2. Chevrolet Trailblazer
On our list, the Trailblazer offers the most rear legroom in the sub-compact class.
Unlike some SUVs with hip space but limited leg comfort, Chevrolet strategically designed this SUV to offer enough rear comfort in all directions.
With 39.4 inches of rear legroom, this SUV can compete with the legroom in some SUVs under larger classes.
Tall passengers can sit in the 2023 Trailblazer without crouching or having constrained legs.
However, unlike the 2023 Kia Soul, the rear seats in the 2023 Trailblazer aren't adjustable. Instead, only front seats enjoy that luxury.
Compact SUVs With the Most Rear Legroom
The compact SUVs on our list come with a minimum of 39.8 inches of legroom. As expected, unlike the sub-compact class, SUVs in this category come with better legroom.
3. Mazda CX-50
The Mazda CX-50 has a comfortable seating arrangement for both front and rear passengers. Rear seats can contain adults conveniently and this includes tall passengers with long legs.
This compact SUV comes with the least legroom on our list, but overall has one of the best legroom in the compact class. The CX-50 beats rivals with its 39.8 inches of rear legroom.
With this, rear passengers get to stretch their legs and even change positions easily for convenience.
However, the rear seats in the CX-50 do not adjust for comfort. So, passengers can only change their sitting position on longer trips.
While this SUV is a five-seater with enough rear legroom, it can only seat two adults conveniently in the back for long drives. Three children will also not have issues with comfort.
You'd also want to explore some cars with the most driver legroom.
4. Chevrolet Equinox
The 2022 Chevrolet Equinox comes with comfortable seating positions with rear rows that offer good thigh support. Likewise, its adequate legroom for rear passengers won't be found in most compact SUVs.
Legroom in the Equinox is not only convenient for average-seized adults. Instead, huge people can also sit freely without sacrificing leg comfort.
The 2022 Equinox offers a legroom of 39.9 inches in the rear seats. Owing to this, road trips can be fun for all passengers in the Chevy Equinox.
Passengers can further adjust the rear seats of the 2022 Equinox since they are power-adjustable. If you need more room, you can recline the seats.
Aside from the spacious rear legroom, there are abundant luxury features that come with the Equinox for comfortable long rides.
They include a heated rear seat for chilly days.
5. Ford Escape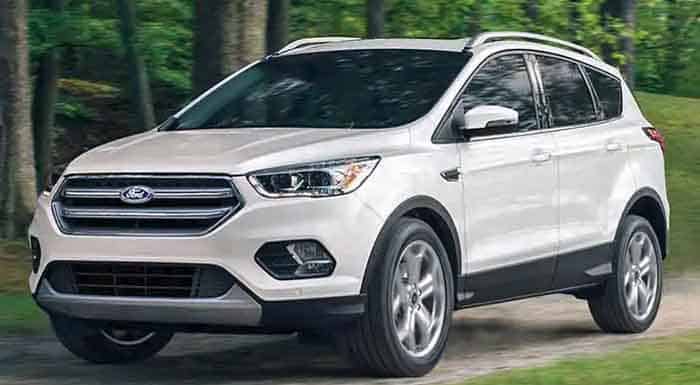 The 2022 Ford Escape comes with plenty of space in the cabin and that includes leg room.
Tall rear passengers with long legs need not worry about long trips as it has one of the best rear rooms in this category. It offers a whopping 40.7 inches of legroom.
This is not up to what some models like the Kia Sportage offers. Still, so far, it is one of the largest in the compact category.
Also, rear passengers can always adjust the legroom using the sliding rear seat. The seat offers six inches adjustments in either direction.
While sliding it backward offers more legroom for taller passengers to sit comfortably, it also reduces the cargo space of the vehicle. This would not be helpful when there are so many items to store in the trunk.
Tilting it forward may also reduce comfort but increase cargo space. Based on this calculation, adjusting the rear seat depends on what need is more important at the moment.
The rear passengers' comfort or storage space.
6. Honda CR-V
This compact SUV comes with sufficient room for passengers in both the front and rear rows.
Though the second-row seats are slightly less padded compared to the front row, they still offer enough comfort for long trips. Comfort also doesn't exclude taller passengers as there's enough legroom for the rear row.
The rear legroom in the 2023 CR-V stands at 41.0 inches. Adding to this is the ample space available under the front seats for more rear legroom.
Therefore, taller passengers need not worry about getting cramped legs while in the CR-V's rear seats.
So, unlike many compact SUVs, stretching is not an issue. Further, the rear comes with adjustable seats. You'd also find the CR-V among compact SUVs with extra comfortable seats.
The 2023 Honda CR-V comes with a new seatback design that reclines in eight positions for passengers' convenience.
Related: 8 Cars With The Most Comfortable Back Seats (With Pictures)
7. Kia Sportage
The Kia Sportage comes with a spacious cabin with comfortable seats for passengers in the front and rear.
This comfort does not exclude big passengers, as the 2023 Sportage comes with one of the most legroom for the rear row in its class.
We consider 41.3 inches of legroom to be enough to describe this SUV as a class leader under this category.
Though many SUVs try to offer enough legroom, 41.3 inches is not common for compact SUVs. With that in mind, the Kia Sportage is undoubtedly an overachiever.
The rear seats also recline and slide depending on passenger needs.
8. Hyundai Tucson
The 2023 Hyundai Tucson is the last compact SUV on our list. It comes with a spacious cabin that doesn't disappoint and has enough legroom for knee support.
Huge individuals can even sit comfortably as the rear seats offer enough hip space and stretchable room.
This SUV comes with 41.3 inches of legroom, which is the same as the 2023 Kia Sportage. This makes it another class-leading SUV in the compact category.
Also, the seats recline and slide so there's enough room to tweak them to your taste.
Final Thoughts
Like with every type of shopping, you should go car shopping based on the exact features you need.
While the SUVs we listed all have ample rear legroom, there's no guarantee that they'll perform well in other areas. This means you must ensure you do more research before buying any vehicle, new or used.
So, you might want to know how many of the above-listed SUVs feature on our list of SUVs with the fewest recalls.
On that note, also explore some Kia Sportage problems.
Sources
22 Best Subcompact SUVs for 2022 and 2023 | U.S. News
20 Best Compact SUVs for 2022 and 2023 | U.S. News
SUV with the Most Rear Legroom: Top 10 | Auto Guide
Was this article helpful?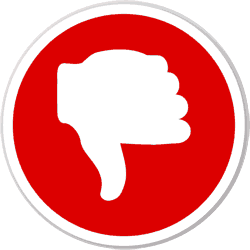 Did you find wrong information or was something missing?
We would love to hear your thoughts! (PS: We read ALL feedback)