No one enjoys riding in discomfort and nothing is more discomforting that cramped back seats.
Small back seats with little legroom make it impossible for riders to stretch and makes passengers uncomfortable during rides.
In this article, we will look at the vehicles that have some of the most comfortable back seats on the market. Let's dive into it!
1. Buick LaCrosse
The Buick LaCrosse is one of those cars with an unmistakable American-ness about them. The LaCrosse models have some old-school luxury and decadence enhanced by the roomy interior, large-covered seating, and agreeable ride quality.
The LaCrosse model isn't the best performer in its class, but it offers two engines that make some decent power. You can also get the available adaptive suspension if you want a more athletic ride from the LaCrosse model.
From what we can tell, cabin comfort is where the Buick LaCrosse shines best. For example, the LaCrosse provides users with optional power-adjustable and heated seats.
We have a good list of the best and worst years for Buick LaCrosse.
We are particularly impressed with the back seats on the LaCrosse. The model's back seats offer up to 40 inches of legroom, 37.2 inches of headroom, and 56.6 inches of shoulder room for passengers.
With such dimensions, you can expect even tall passengers to ride comfortably in the rear seat. This will reduce the rate of issues of rider discomfort stemming from tight rear-seat spaces.
2. Dodge Charger
In the not-too-distant past, street racers were tuning Dodge Chargers and using them for illegal races. While that era is over, the Dodge Charger remains an icon among performance enthusiasts.
The Dodge Charger has many things going for it. There's the slew of gusty V-6 and V-8 engines that push the Charger to mind-bending speeds. It also features an electronically assisted power steering and firm cornering grip that contributes to an enjoyable ride.
But what sets it apart from most models is the ability to incorporate practical elements into its design. With a manageable cargo space and cabin room, the Charger is a good option for an everyday driver.
In particular, the back seats on the Dodge Charger are larger than on most sports cars. Occupants will benefit from the considerable legroom, shoulder room, and headroom in the backseat area.
Also read our article about how long the Chevrolet Cruze lasts.
3. Cadillac CT6
The Cadillac CT6 is America's answer to the European models which have dominated the luxury car market for years. While it fails to hit the level of luxury found on rivals, it is still an affordable option for luxury car lovers.
The Cadillac CT6 goes all out in its attempt to best its competitors from Germany and England. It offers red-hot performance, and features a cozy interior covered in plush materials.
Here are the best and worst years for Cadillac CT6.
Speaking of interiors, the Cadillac CT6 has comfortable seats throughout the cabin. The back seats, in particular, offer heating, massage, lumbar adjustment, and ventilation features.
With such features, riding in the CT6 back seat is a relaxing experience for passengers, even if you are tall.
Related: 8 Compact SUVs With The Most Rear Legroom (With Pictures)
4. Lexus ES 350
Anyone who buys a Lexus obviously wants a car that gives automotive luxury, attractive styling, and noteworthy performance.
The ES 350 doesn't disappoint, as it offers all these features while remaining affordable (for its class).
The Lexus ES 350 is a close rival of the Volvo S60 and Acura TLX models. Like its rivals, it offers standard driver-assistance systems and other safety-focused features.
The back seats on the Lexus ES 350 are quite spacious, and they offer buyers considerable headroom and shoulder room.
We daresay the comfort available on the ES 350's back seats is comparable to that of more expensive, luxury models.
5. Toyota Corolla
The Toyota Corolla has remained a 'safe' choice for buyers looking for a spacious, reliable, and practical sedan. This explains why it continues to rank among the highest-selling passenger car in the US.
If your vehicle will be hauling a lot of people, then the Corolla is an excellent choice.
For example, it has a spacious back seat that offers plenty of legroom and headroom. Based on our research, even the tallest passengers' shoulders should be able to fit into the Corolla's back seat.
Apart from its roomy cabin, the Corolla is good for getting incredible gas mileage figures. This is because the vehicle offers users a collection of fuel-efficient engines, including a hybrid-electric variant.
Please also read our article about 11 Toyota Corolla statistics you need to know.
6. BMW 7 Series
BMW is sometimes called the 'King of Luxury Cars' and models like the 7 Series only help to bolster this claim. Not only does the 7 Series provide all that creature comforts you can hope for, but it's incredibly fast.
Our research shows that the BMW 7 Series is among models with the most comfortable back seats.
A breakdown of the 7 Series' specs shows that the back seats offer around 44.4 inches of legroom, 38.9 inches of headroom, and 57.7 inches of shoulder room.
You can make the backseat on the 7 Series more comfortable by adding the optional Luxury Rear Seating option package.
This confers on your vehicle's rear seats heating and ventilation capability. You'll also get heated armrests and an LCD touchscreen display. Talk about some luxury!
Say, you prize seating comfort above all things and think Luxury Rear Seating is too tame, you can opt for the Rear Executive Lounge Seating option.
This takes back seat comfort up a notch or two, providing you with a reclining seat, fold-out table, and a footrest.
7. Infiniti Q70
The Infiniti Q70 is another of the luxury vehicles on the list to have really comfortable back seats. This is hardly surprising, considering that luxury models have the best seats available.
According to our research, the Q70L has a back seat that gives users about 41.8 inches of legroom, 37.7 inches of headroom, and 56.7 inches of shoulder room.
This makes the Q70 one of the best models in terms of rear seat comfort.
Make sure to also read our articles about how long Honda Civics last.
8. Jaguar XJ
The Jaguar XJ may be defunct, but you can buy used models for attractive prices. Jaguar designed the XJ to cater for luxury enthusiasts, and it does not disappoint.
Among other things, it has a roomy backseat that boasts recline technology and heating capability. This makes them very comfortable for passengers.
Was this article helpful?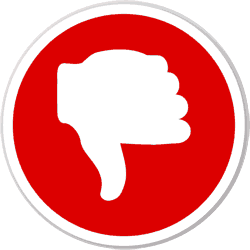 Did you find wrong information or was something missing?
We would love to hear your thoughts! (PS: We read ALL feedback)