The Buick LaCrosse has experienced various highs and lows throughout its production years, making it essential to identify the best and worst models.
This article goes into the standout years, focusing on performance, design, and reliability. We will also list a few years to stay away from.
Let's go!
The Best Year for Buick LaCrosse
The 2017 Buick LaCrosse stood out as a great year for this flagship sedan. This model underwent a significant redesign, delivering a well-rounded and satisfying experience for drivers.
With a comfortable ride, a quiet cabin, and a spacious rear seat, the 2017 LaCrosse exceeded expectations and became a favorite among consumers.
Performance-wise, the 2017 LaCrosse featured a capable 3.6L V-6 engine, offering drivers ample power while maintaining decent fuel efficiency with 17 MPG in the city and 26 MPG on the highway.
The model is also praised for it's spacious backseat space.
The car's handling was smooth and controlled, providing a satisfying driving experience.
Beyond performance, the interior of the 2017 LaCrosse was a major selling point.
The cabin was well-appointed with high-quality materials and a sleek design, giving the car a luxurious feel. Features such as heated and ventilated seats, advanced infotainment systems, and extensive safety features added to the overall appeal of this Buick model.
In addition to its strong performance and appealing interior, the 2017 Buick LaCrosse received favorable reviews from major automotive publications.
Edmunds, for example, praised the model's excellent balance of comfort, performance, and value, while Consumer Reports lauded the car's quiet cabin and comfortable ride.
Taking all these factors into account, it is clear that the 2017 Buick LaCrosse emerged as one of the best years for this car model.
Its well-rounded performance, luxurious interior, and favorable reviews from automotive experts combined to make it a standout choice for drivers seeking a comfortable and premium driving experience.
The 2nd Best Year
Stepping back a couple of years in the Buick LaCrosse lineup, the 2014 model stands out as another great choice for used car buyers.
The 2014 LaCrosse brought significant improvements in design and technology as it entered a new generation. These upgrades solidified its position as a comfortable and stylish car well suited for those looking for a spacious and composed ride.
The exterior of the 2014 Buick LaCrosse received a welcome facelift, featuring sleeker lines and updated LED daytime running lights.
Inside, an innovative and user-friendly 8-inch touch screen took center stage, replacing many buttons and providing easier access to the standard infotainment system, which included features like:
Bluetooth connectivity
Satellite radio
USB port
For extra comfort, this model boasts standard features like leatherette upholstery and dual-zone automatic climate control, while available options include leather upholstery, heated and ventilated seats, and a moonroof. Also noteworthy is the increased trunk capacity, boasting 13.3 cubic feet of storage.
Safety was also upgraded in the 2014 Buick LaCrosse, with standard features like a rearview camera and rear parking sensors, adding that extra level of assurance for drivers.
If desired, shoppers could also opt for additional safety features like blind-spot monitoring, forward collision warning, and adaptive cruise control.
Under the hood, the 2014 LaCrosse offered two engine options.
Most noteworthy is the 3.6-liter V6 engine that produces a respectable 304 horsepower, proving that this luxurious car could hold its own on the roads. Fuel economy leaned towards the average side, with a combined rating of 21 mpg for the V6 models.
One of the main selling points for the 2014 LaCrosse was its smooth and quiet ride quality. Attention to noise isolation and soft suspension tuning provided drivers with a sense of serene tranquility when driving around town or on the highway.
The 2014 Buick LaCrosse stands out in the luxury sedan segment as a perfect balance between style, comfort, and technology. Its updates and refinements over the previous model year make it a notable year for the LaCrosse and an excellent option for used car buyers.
Other Good Years
In addition to the notable 2014-2016 Buick LaCrosse years mentioned earlier, there are a few other standout years for this model worth mentioning:
2015: This version of the LaCrosse offered a comfortable ride with spacious rear seating and MPG ratings of 25 City and 36 Hwy, making it a great option for those seeking a fuel-efficient sedan. It also boasts a well-built interior and a quiet cabin.
2017-2019: Following a redesign in 2017, the Buick LaCrosse continued to deliver the features and comfort customers had come to expect, with the added bonus of a more modern design. The LaCrosse Avenir trim level, introduced during this time, provided luxury features that appealed to a large portion of buyers.
2019: The LaCrosse Premium trim level is a great choice for those looking for an all-wheel-drive sedan, combining the comfort and performance of the LaCrosse with extra versatility in various driving conditions.
While each of these years has its own unique offerings, they all contribute to the overall positive reputation of the Buick LaCrosse. Buyers looking for a comfortable, well-equipped sedan should consider these model years when making their decision.
The Worst Year for Buick LaCrosse
The 2011 Buick LaCrosse seems to stand out as a troublesome year for this model. It's a year to avoid, with the highest volume of complaints recorded for any LaCrosse.
One common issue that owners reported for the 2011 LaCrosse was related to the check engine light.
This minor inconvenience, while not a deal-breaker, could cause some frustration and extra trips to the mechanic. However, it's important to remember that occurrences of this might vary and might not be applicable to every 2011 LaCrosse.
As with any car, the quality and experience can differ significantly between individual vehicles.
The 2011 LaCrosse might have had more reported complaints, but it's crucial to note it may not reflect every owner's personal experience. Besides, it is worth mentioning that many satisfied customers might also be driving 2011 LaCrosses without facing any significant issues.
Other Bad Years
2002 Buick LaCrosse: This model year is listed as the worst year in terms of complaints by MotorBiscuit.com. The main issue reported was related to the window regulators. While this might seem troublesome, it's important to remember that Buick has made significant improvements over the years.
2014 Buick LaCrosse: Although not necessarily known for problems, it is considered one of Buick's earlier attempts in modernizing the LaCrosse line. It might not offer as many features and advancements as the later models. Despite this, Consumer Reports did identify 2014-2016 LaCrosse as a good used car option in the $15,000 to $20,000 price range.
2017 Buick LaCrosse: This model year saw a complete redesign of the vehicle, which could have contributed to some initial issues. As with any major redesign, it is possible that early adopters faced some growing pains.
It is crucial to consider these points within the broader context of the brand's development.
While there might have been some initial setbacks, Buick has worked to refine its LaCrosse lineup, and newer models reflect this commitment to improvement.
Common Problems to Look for in Buick LaCrosse
One of the renowned issues with the Buick LaCrosse is the Check Engine Light and trouble filling the gas tank. This problem has been reported by 12 people. A possible cause can be a faulty fuel level sensor, requiring replacement or repair to alleviate the issue.
Another common problem is with the brake fluid.
It is recommended to flush the brake fluid every 60,000 miles to avoid potential complications. Seven people have reported this issue, indicating it is something to watch for when considering a Buick LaCrosse.
The Check Engine Light may also come on due to a gas cap issue. Four people have reported this problem with their LaCrosse, which is typically a simple fix. Replacing the gas cap with a new one should solve this issue.
Lastly, remember to replace the spark plugs every 100,000 miles. Ignoring this maintenance task might lead to engine performance problems, reduced fuel efficiency, and engine misfires.
It is important to note that the severity of repair issues for the Buick LaCrosse is similar to other midsize cars, with a 14% chance of a repair being a major issue.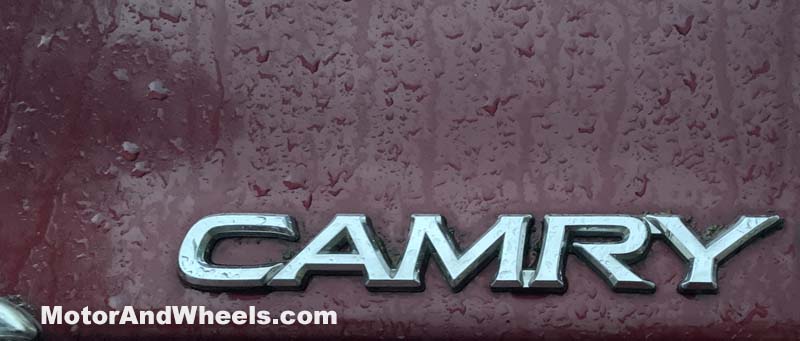 When comparing the LaCrosse to popular midsize cars like the Toyota Camry, Honda Accord, Nissan Altima, and Chevrolet Malibu, its reliability seems to be on par with its competitors.
So, as long as you regularly maintain and inspect the car for these common issues, the Buick LaCrosse should serve you well for many years.
Go Back to list of all Buick models (best and worst years)
Was this article helpful?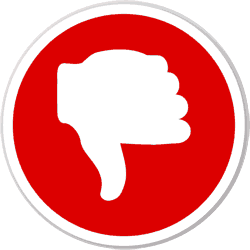 Did you find wrong information or was something missing?
We would love to hear your thoughts! (PS: We read ALL feedback)
ⓘ  The information in this article is based on data from National Highway Traffic Safety Administration (NHTSA) recall reports, consumer complaints submitted to the NHTSA, reliability ratings from J.D. Power, auto review and rating sites such as Edmunds, specialist forums, etc. We analyzed this data to provide insights into the best and worst years for these vehicle models.
---