No one desires an uncomfortable vehicle because people practically spend all their time in cars today. It is now a wise decision to invest in an SUV with properly cushioned seats for your own convenience.
Today, capable engines and smooth drivetrains aren't all that matters. We've taken time to highlight some small SUVs that are really comfortable to be in.
Sub-compact SUVs With Extra Comfortable Seats
Before we dive into the compact SUV class, let's see what we can salvage from the sub-compact segment.
If you're also interested in large SUVs, there are some big SUVs with comfortable seats.
Anyway, these are the small SUVs that deliver excellent seating.
1. Mazda CX-30
For a small and sporty kind of SUV, the CX-30 offers quite a comfortable ride. Its seats are duly cushioned and supportive so that you won't feel uneasy on long journeys.
The back seats are also padded nicely, and the suspension absorbs bumps remarkably well even with its sporty agility.
The CX-30 can also accommodate four or five passengers and six-foot-tall passengers will have easy access. Also, some trims offer the option of a brown leather interior.
However, the back seat is optimized for two average-sized adults. Note that it doesn't mean three adults can't seat comfortably in the rear seat. Still, for long drives, three might be one too many.
Lastly, the hatchback design provides great access to load cargo. Yet, because the rear seats don't fold completely flat, pushing in long and heavy items won't be easy.
2. Toyota Corolla Cross
Daily commuting works well with the Toyota Corolla cross. All its seats are softened for comfort, but they fall short on thigh support for large drivers.
Its back seats are well-supported and have a comfortable reclining slope.
The Cross' suspension equally absorbs road bumps with ease but there's a little level of road noise that seeps into the interior on highways.
However, the Corolla Cross doesn't have as much rear legroom as other models on this list.
You can fold the rear seats down to accommodate longer items. Sadly, they don't fold the complete 90 degrees as other vehicles in the sub-compact category.
Lastly, installing a large child safety seat may not be as easy as it is in other SUVs because it has a narrow lower door opening.
However, all latch anchors and tethers are easy to access and are marked plainly. You should also explore some cars with sliding rear seats.
Compact SUVs With Extra Comfortable Seats
Here are the compact SUVs with ultra-comfortable seats. You may already have admiration for some of them. After performance and reliability, comfort is the next reason you should go for them. 
Speaking of reliability, find out if SUVs cost more in maintenance. Meanwhile, let's jump right in.
3. Honda CR-V
According to Consumer Reports, the 2021 CR-V is one of the roomiest and most comfortable vehicles to sit and drive in.
Its front seats are adjustable and well-cushioned to administer comfort even on long drives.
Rear seats aren't left out either. They are reasonably cushioned and have a small amount of reclinable space behind them.
Getting out of the CR-V is also easy because it has wide door openings that give substantial space and clearance to get in and out.
The cabin space is uncluttered and larger than most of its rivals in the same category. Four full-size adults will enjoy long drives in this vehicle with no problem.
Another major strength of the CR-V is its massive storage space. It has almost 40 cubic feet of storage space behind the rear seats. Like most SUVs, you can fold the rear seats down to increase the storage volume.
4. Subaru Forester
The Forester is a good choice for daily commutes and highway driving. Its front seats are well-padded with good bolstering and lumbar support.
The driver's seat also offers a wide range of adjustments even in the steering compartment.
Lumbar support ensures your body is properly aligned with the chair and the natural curve of your lower back is maintained. 
Unfortunately, because of the commanding height of the Forester, it makes a bit of wind noise via wind resistance. Thankfully, road noise is kept minimal in the Forester because of its almost perfect suspension.
Getting in and out of its seats is pretty easy since the height and tall doors of this SUV make entry and exit comfortable. The Forester's seats can carry four or even five adults depending on their sizes.
It isn't as comfy relative to the CR-V. However, it offers decent cargo space and a high roof.
Installing safety seats with the Forester can be tricky because the SUV's seat anchors are 'buried' deep in the rear seats. Thus, fitting large rear-facing anchors will be challenging.
5. Lexus NX
The front seats in the NX are spacious and comfortable. They are decently cushioned with a host of adjustable functions.
The standard steering wheel position allows the average driver to find a decent seating position.
However, this roomy space is not as abundant in the rear seats. There isn't an outstanding rear room in the Lexus NX. Still, it's more comfortable than its rivals.
If you'd like to know about small SUVs with superb rear seats, explore our article about compact SUVs with the most rear legroom.
The cargo area of the NX is workable as it has 17.7 cubic feet of cargo space behind the rear seats. However, the sloped design of the rear windows cuts into the storage room of the vehicle.
The Lexus NX is basically not a heavy utility vehicle especially when it pertains to loading so much load or equipment.
Instead, it's more suited for daily commutes as you will get a better driving experience with its comfy seats and stylish interior.
6. Mazda CX-5
Consumer Reports stated the CX-5 is one of the roomiest and most comfortable SUVs. Mazda developed the front seats well and cushioned them properly.
They also designed the CX-5's rear seats properly. However, they can be uncomfortable on long journeys because of their flat bottom. Still, the seats can recline for extra comfort.
Added to its comfort, the ride experience in the CX-5  is pleasant because it absorbs road imperfections almost immediately. There's minimal road noise in the cabin but it is only clear at highway speeds.
It also has enough headroom for tall folks in the front seat but the rear passengers may feel a bit cramped if they're really huge.
Also, adults may prefer to sit close to the doors because the middle seats may be less suitable. Instead, it is much fit for children or young teenagers.
Speaking of children, the Mazda has four slots on the outboard seats that allows access to the car seat anchor. Further, the tether on the seat is easily accessible even with the cargo cover in place.
All you need to do is push down the plastic table that stands in the way. The CX-5's seats are elevated for better visibility and its tall windows and narrow pillars make it an easy car to see out of.
Regarding visibility, these are some small SUVs with the best visibility.
Final Thoughts
Most times, people skip the compact SUV class and go directly for mid-size or full-size SUVs because of comfort.
However, unless you're enthusiastic about having three rows of seats and extra performance, these compact SUVs would deliver. When you consider their lower prices and maintenance cost, they may be worth it.
Sources
The Roomiest, Most Comfortable Compact SUVs According to Consumer Reports | Motor Biscuit
Was this article helpful?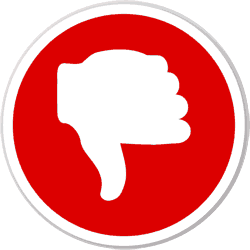 Did you find wrong information or was something missing?
We would love to hear your thoughts! (PS: We read ALL feedback)