The Volvo XC40 is a small luxury SUV that has been on the market since 2019.
With five model years available on the market, it's important to consider the best and the worst options.
You want to make sure you choose a reliable model year that will provide you with desirable features. If a model year has had problems with recalls and other issues, it can take away from your driving experience.
Too many issues can also drive up the cost of ownership (and the resale value!).
Whether you buy new or used, there are model years you can simply avoid.
It will make it easier for you to get your money's worth. Plus, you'll enjoy your time behind the wheel when you opt for a model year that has been highly rated.
The Best and Worst Years for Volvo XC40 Are:
The best Volvo XC40 model years you can find include 2020, 2021, 2022, and 2023. The worst year that has been released to date is the 2019 Volvo XC40.
What Volvo XC40 Years Are the Most Reliable?
The Volvo XC40 is a luxury SUV that has received a number of awards for its design, safety, and other components. As you explore the various model years, some are more desirable than others.
Reliability looks at what you get for your money, the integrity of the vehicle, and the cost of ownership.
Volvo, being a European-made brand, will be slightly more expensive to own. However, it's important to look at potential problems that will result in higher repair bills.
We recommend exploring a few specific model years so that you will have less to worry about.
2020 Volvo XC40
The 2020 XC40 is the second year of the compact SUV's release. Many agree that this was one of the best years.
The reason is simple: all of the initial issues have been addressed.
Of course, Volvo has already been manufacturing its larger versions (the XC60 and the XC90) for a few years now.
It's one of the reasons why it only took a year to make significant improvements.
There was only one recall which involved a software/hardware incompatibility for the forward collision avoidance system.
A few equipment changes were made in 2020 to offer a few more standard features – including an auto-dimming rearview mirror.
To provide a more affordable entry, the base upholstery is no longer leather.
There are three trim levels available:
Momentum,
R-Design,
and Inscription.
New, the MSRP starts out at only $34,695. This can give you a significant number of features for your money.
Used models are now available. Many have 20,000 miles or less, which can lower your cost and still get you into a great luxury SUV.
The reviews have focused on the luxuriousness inside and out, an impressive T5 powertrain, as well as an easy-to-use infotainment center.
The only real downside is that there's a narrow second row – and that is a common trait amongst compact SUVs.
The XC40 managed to snag the Good Housekeeping 2020 Best New Family Car Award.
The later models also come as 4WD. It's one of the best small SUVs with 4WD.
2021 Volvo XC40
The 2021 Volvo XC40 is still in the first generation.
The compact SUV adds more standard features. This includes such safety features as adaptive LED headlights, rear parking sensors, and blindspot monitoring.
Leather upholstery has also been made standard along with two rear USB ports and a few other details.
An all-electric model has also been added to the lineup. It is the first fully electric vehicle for Volvo and is known as the XC40 Recharge.
While there were four recalls, they don't impact all of the XC40 trim levels on the market. As such, it's unlikely that more than two will hit any one vehicle.
The recalls focused on such things as:
an accelerator pedal sensor,
a bracket for the electric motor,
a seat belt retraction issue,
and an issue with the recharging feature on the EV trim.
2021 was also an impressive year for the XC40 in terms of the awards that it won.
Not only did it earn the Car & Driver "Editor's Choice Best New Cars," but it also won "Best Resale Value" from Kelley Blue Book.
Dozens of other awards were won, including a Top Safety Pick + designation from the IIHS and several for being an impressive electric car.
While we find the 2021 Volvo XC40 highly reliable, we do want to point out that it is the first year for the XC40 Recharge.
If you're thinking about this trim level, wait another year. Since it is the first year of its launch, there are a few kicks that still need to be worked out.
Essentially, 2021 is a great year – but only for the traditional gas-powered EVs.
2022 Volvo XC40
The 2022 Volvo XC40 includes the same lineup as 2021.
They are all within the first generation, but a few changes have been made.
A few changes to the interior have also resulted in more small-item storage and cargo solutions. This helps to address the small cargo area for its class.
The XC40 Recharge (The all-electric model) is now capable of going 223 miles on a single charge. These extra 15 miles make it more competitive within its class.
There aren't any known problems with the 2022 Recharge, so this is the first model year we feel strongly about recommending it. The brand has reached its stride with EV and offers more dependability.
For internal combustion, there are three powertrains.
With a T5 turbo, you can look forward to 248 hp. Perhaps the best part is that the fuel economy is still an impressive 25 mpg.
Only one recall has been announced for the 2022 model year, to date. This is for the recharge models because of a microprocessor that can reset.
2022 marks another year of impressive awards.
It has clinched the Family SUV of the year award, a Top Safety Pick + designation, and much more.
It proves that there's a great design for the SUV that is packed with safety features.
2023 Volvo XC40
While just released, the 2023 Volvo XC40 is expected to be just as great as many of its predecessors.
The 2023 model year still falls within the first generation. No major changes have been made on the design or under the hood.
The names of the trim levels have changed, which can make you believe that there's a new generation.
Don't be fooled.
The same features are available but are now:
Core,
Plus,
and Ultimate.
The gas-powered engines have gotten a slight improvement, providing the same great horsepower but with slightly better fuel efficiency.
The electric Recharge features dual electric motors that can get you up to 85 miles per gallon.
The XC40 continues to get a lot of safety awards – and that won't change in 2023.
It is still known for its comfortable interior with a relatively decent amount of space for adults in the back. The cargo area is small, but that's what's to be expected in the smallest of the luxury SUVs from Volvo.
US awards will roll in later on, though the XC40 has already obtained awards in other parts of the world. Car and Driver has also given it high marks for being "thoughtfully designed."
It is anticipated that the 2023 XC40 will be the last of the first generation.
The second generation is likely to include a significant facelift as well as dramatic changes to the battery and motor systems for the Recharge lineup.
What Volvo XC40 Years Should You Avoid?
While all of the model years of the XC40 have something beneficial to offer, you want the best possible driving experience.
In order to truly achieve greatness on the road, it's best to avoid particular model years.
Every trim level and vehicle can vary, too.
Be sure to do your research. Get a VIN report so you know what issues a particular vehicle has had before you make a purchase.
2019 Volvo XC40
The 2019 Volvo XC40 is the first model year for the SUV. It premiered in 2018 as a small SUV that was packed with luxury features.
The first year of any new model can be rough. It's when the manufacturer is quick to launch but may have missed some of the different issues.
Four recalls prove that there were some issues that needed to be addressed.
One recall affected the forward collision avoidance system because of incompatible hardware.
Another recall affected the software in a different way – but would impact GPS.
Hydraulic service brakes were another recall because it seems that some of the pedals weren't properly riveted.
This could impact the braking performance.
The final recall impacted the mid/rear seat assembly that didn't have strikes installed. This could mean that the seat could move forward in an instance of hard braking or a crash.
The recalls allow these issues to be fixed at no cost. However, without doing some research, you wouldn't know that they exist – or if they've been addressed already on a used 2019 model.
Now, to prove that the 2019 model year isn't all bad, it did manage to win the European Car of the Year award at the 2018 Geneva Motor Show. It went on to be named Car of the Year in Japan.
The design of the XC40 is great.
However, there are still a few things that are left to be desired in the overall functionality.
While the 2019 XC40 looks great, it can end up costing you a bit more money over the life of ownership. Considering that there are better model years out there, it may be best to look for one of those.
You can find some good deals on the used XC40 from 2019. However, they won't be that different from 2020.
As such, it's best to simply avoid this model year altogether when possible.
What Are Some Typical Problems with the Volvo XC40 Models?
The Volvo XC40 has seen five years on the market so far.
It has been highly rated and performs very well.
While there has been the occasional recall, there aren't too many performance issues to contend with.
Some owners have found that there are problems that occur regardless of the model year.
This tends to be more of an issue with Volvo than with the XC40.
Typical problems can include:
GPS location won't send in the event of a crash
Pilot Assist turns off randomly
Water leaks causing accelerator problems
High voltage disconnect issues on Recharge models
Braking issues
If you're interested in learning about the problems in greater detail, please read our dedicated article that focuses on these within the XC40.
Sources:
Was this article helpful?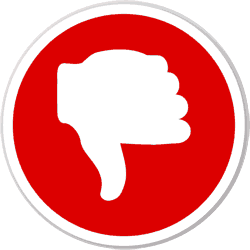 Did you find wrong information or was something missing?
We would love to hear your thoughts! (PS: We read ALL feedback)
ⓘ  The information in this article is based on data from National Highway Traffic Safety Administration (NHTSA) recall reports, consumer complaints submitted to the NHTSA, reliability ratings from J.D. Power, auto review and rating sites such as Edmunds, specialist forums, etc. We analyzed this data to provide insights into the best and worst years for these vehicle models.
---