Sports cars are typically designed with performance and weight in mind. This means that most of the time, they don't have room for a sunroof. However, there are always exceptions.
The sunroof is still one of the most popular upgrades for any sports car that offers it – it's a great way to get fresh air and light into your vehicle. 
Below, we've found the most popular sports cars that can be readily equipped with sunroofs for your convenience. 
1. Volkswagen Golf R 
The 2022 Volkswagen Golf R is an example of a highly sought-after sporty, high-performance vehicle. 
It has an all-wheel-drive system and equips the driver with either a seven-speed dual-clutch automatic transmission or a six-speed manual transmission.
Everybody appreciates a sunroof. Anyone can understand the excitement of dropping the top of their vehicle on a brisk summer cruise and feeling the breeze blow throughout their cabin.
For your and your passenger's benefit, the Golf R is offered in all trim levels with a panoramic sunroof that can be opened with just the touch of a finger.
A panoramic sunroof is essentially an all-glass roof that stretches from one end of the car to the other. In terms of technology, the Golf R is very modern.
However, despite the popularity and widespread interest in these cars, VW suffered a blow when it was forced to recall over 500 Volkswagon Golf R cars from the 2022 campaign. This was due to criticisms that the touchscreen button to open the panoramic sunroof was too sensitive.
This raised concerns with the National Highway Traffic Safety Administration that the vehicle was not compliant.
The good news is that this does affect any 2022 VW Golf R vehicles made after May 2022. So you can still enjoy your sunroof with the 2023 model.
2. Porsche 911
Porsche's iconic sports car is a favorite for anyone who enjoys driving. The 911 has been around since 1964, and it's no wonder why – it's a true classic.
The Porsche 911 is a popular sports car that has been around for decades. This car is one of Porsche's most iconic models due to its sleek and stylish design and performance. 
Three main models of the Porches 911 line have the option to have sunroofs:
Carrera
Carrera S
Turbo S
When purchasing one of these models, you can choose the electronically controlled glass slide/tilt sunroof, which adds even more headroom to your 911. 
A sizable section opens to the exterior to ensure that headroom is unrestricted. However, even when shut, the tinted safety glass enhances the sense of space in your vehicle.
The complete aluminum design for the outer skin does not apply when you opt for this roof system. The optional slide/tilt sunroof is constructed of steel instead of the original 911's full alloy paneling. 
There is also an additional option for a panoramic glass roof with an inside roller blind.
As we all know, Porches don't come cheap. 
A standard Porche 911 Carrera's price is generally around $100,000, depending on your specifications, while you could pay over $200,000 for a Turbo S model. 
When opting for a sunroof, you should expect to cough up a bit more cash too. 
While a standard electric slide and tilt Sunroof will cost you a little over $1500 extra, a glass electric slide and tilt sunroof will add slightly over $2000 to your bill.
If you're in the market for a sleek vehicle like the Porche Carrera, check out our article answering the question, Can I afford a Porsche?
3. McLaren GT
Typically, McLaren is a car manufacturer preoccupied with reducing their vehicles' weight to the absolute minimum for higher performance. 
However, the 2021 GT is a high-performance luxury touring model, so there is more room for extravagances like a glass top. 
Many McLaren sports cars have sporty, sloping rooflines, and the roof provides the interior with a sense of space. But this also lets in a lot of light in the vehicle that can't be filtered out by closing a screen door.
The solution? 
An electrochromic glass roof. This feature has been developed by McLaren using their technological know-how to address this problem.
McLaren GT's electrochromic glass roof enables you to dim or lighten the whole glass roof at the touch of a button – when it does so, it almost seems like magic. 
The transition from complete visibility to chilly darkness appears automatic and takes only a few moments. 
The glass roof operates with an easy button push positioned over the rearview mirror, but the underlying technology is clearly far more intricate.
Despite the sunroof being unable to open itself, it is truly a state-of-the-art feature that will have any owner bragging about it.
Beginning with the bare ceiling, there are two enhancement options for the GT: 
Privacy glass that has been darkened
A fancy electrochromic version with varying levels of transparency.
However, all these fancy features come with a hefty price tag. The base price of a McLaren GT is $213,197. 
When opting for the electrochromic roof version, you'll add at least $9000 to that price tag.
Here are the demographics of sports car owners.
4. 2022 Audi RS 3
The Audi RS 3 is possibly the best small sports car in the market because it combines speed with luxury in a compact design. 
While this car might not be as popular as other cars on this list, like the Porche 911 MacLaren GT, it's still pretty quick and stylish enough to attract attention from other drivers on the road. 
There is only one RS 3 trim, which is lavish. The interior of the RS comes standard with the following:
Split-folding second-row seating

Three climate control zones

Heated leather seats

Aluminum trim components

A panoramic sunroof 

Stainless steel pedals
The luxurious qualities of this sports car don't stop there, either. 
The RS 3 is equipped with Audi's pre-sense collision safety system, designed to fasten seat belts and close the windows and sunroof in the event of an impending accident.
It is desirable to have a sunroof in many vehicles, particularly for drivers who enjoy the luxury of the open air but don't want a convertible. 
That said, the 2022 RS3 is one of the most reasonably priced sports cars on this list while providing drivers with a sunroof at no extra cost.
With a base price of $59,995, which includes a $1,095 delivery fee, the RS comes standard with the panoramic sunroof.
Things To Consider When Buying a Car With a Sunroof
When buying a car with a sunroof, there are some things to consider. Many factors go into choosing whether or not this feature is suitable for you.
Aerodynamics: 

One of the most significant issues with sunroofs is that they can negatively impact aerodynamic performance. The extra weight from the glass panel increases drag and reduces fuel economy. You should consider this if you want a sports car for performance reasons. 

Noise:

 If you're considering getting a car with a sunroof because you like listening to music while driving, think again. Some vehicles with sunroofs have excessive wind noise at highway speeds which can be annoying and distracting while driving. If wind noise isn't an issue, go ahead and get one!

Costs:

 Sunroofs can be expensive add-ons when buying a new vehicle so if you're on a budget, consider whether or not this option fits into it.
So, before purchasing a vehicle of this type, keep in mind the possible problems that come with cars with sunroofs.
In Conclusion
This article provided a detailed overview of four popular sports cars that feature sunroofs to help drivers get the maximum enjoyment out of their vehicles. 
While these cars offer a wide range of options, the sunroof could be considered an entry-level feature with vehicles like the Audi RS 3 and the Golf R. 
If money is no object, why not go for the more extravagant Porsche 911 or 2021 McLaren GT with all the bells and whistles. 
Sources
AutoWeek: Let in the Sun, Not the Rain: 21 Cars with Big Panoramic Roofs
CarAndDriver: Best New Sports Cars of 2022
USNews: Best Luxury Sports Cars for 2022 and 2023
Was this article helpful?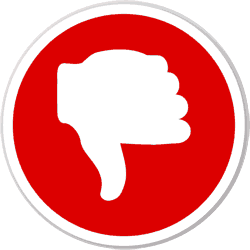 Did you find wrong information or was something missing?
We would love to hear your thoughts! (PS: We read ALL feedback)