As cars increasingly become living spaces, the need for cupholders has grown. Having more cupholders makes it easier for passengers to enjoy drinks in the car.
If you have more cupholders, your kids wouldn't have so much trouble taking their drinks.
We will review 11 vehicles with the best cup holders in this article. Let's go!
1. Nissan Pathfinder
Before, the Nissan Pathfinder was a capable off-road champion made for braving uneven terrain. Nowadays, the Pathfinder is more of a family-friendly SUV than it is an off-roader.
The Nissan Pathfinder also has its best and worst years.
Not that the switch was bad; the Pathfinder has broadened its appeal to many families who like its practical nature and useful features.
One of such useful features is the availability of multiple cupholders for greater convenience. By our count, the Nissan Pathfinder has an impressive 14 cupholders in total.
Even more impressive is that up to a dozen of those cupholders are accessible to passengers. So, if you were to have the three-row SUV filled to the brim, each passenger would be left with at least one cupholder for use.
You should also know that some of these cars don't just have lots of cup holders but BIG ones as well. These big ones would be great for large drinks.
2. Toyota Sienna
For long, the Toyota Sienna has been associated with soccer mums trying to beat traffic and still get their kids to a chosen destination on time.
As such, it makes sense that the Sienna has a lot of cupholders for kids to hold drinks while traveling.
According to our research, the Toyota Sienna has about 14 cupholders located at various spots within the cabin. With this, your kids will remain hydrated throughout the trip.
3. Ford Expedition
Hardly any other vehicle does a better job of hauling families than the Ford Expedition. This three-row SUV seats up to eight and has enough storage space to hold all your cargo.
Holding drinks in the Ford Expedition is a breeze, as it has more cupholders than you'd need.
From our research, the Expedition has 15 cupholders in total.
Asides having many cupholders, the Expedition has other features geared towards convenience.
For example, some seats in the vehicle have massage functions for increased comfort.
Also check our article about how long the Ford Expedition lasts.
4. Honda Odyssey
The Honda Odyssey has been the most recognized family vehicle for long. With its spacious cabin and high-tech infotainment system, the Odyssey is perfect for family trips.
As far as we can tell, the Honda Odyssey does well in the cupholder department. Car and Driver pegs the total number of cupholders in the Odyssey minivan at 15.
That is the highest number of cupholders in any minivan. It is also higher than close rivals, Toyota Sienna (14) and Chrysler Pacifica (10).
5. Nissan Titan XD
The Nissan Titan XD is a pickup with plenty of off-road potential. Its four-wheel-drive capability and rugged components mean the Titan XD can navigate uneven roads easily.
Even so, this Nissan truck can still function as a regular daily driver for families. It has a slew of comfort-enhancing features that make driving enjoyable.
Need to take coffee while you drive? The Titan XD has you covered.
With 14 cupholders spread across the 5-seater cabin, you and your passengers can hold as much drinks as you want.
6. Toyota Tacoma
The Toyota Tacoma is one of the less roomy vehicles in the midsize truck segment. However, this doesn't stop it from an intense love affair with cupholders.
The Tacoma has up to 13 cupholders across its cabin. If you do the math, you'll see that each occupant in the Tacoma's five-seater cabin has access to around two cupholders.
Asides from cupholders, another thing the Tacoma has in abundance is reliability. Being a Toyota vehicle, the Tacoma benefits from quality engineering that prevents early breakdowns.
Make sure to also read our article about 11 Toyota Tacoma statistics you should know.
7. Lincoln Navigator
The Lincoln Navigator is a flagship luxury SUV. What this means is spacious interiors, plush seating, and lots of creature comforts.
One of the creature comforts of the Navigator is its multi-cupholder design. The Navigator has nothing less than 13 cupholders scattered around its cabin.
This means all passengers in this large SUV will have access to at least one cupholder during trips.
We would be wary about holding too many drinks in the Navigator models, however. Unless you are not scared of ruining your vehicle's luxury materials with liquid spills.
8. Infiniti QX80
Infiniti has come a long way from selling re-badged Nissan vehicles. While its newer vehicles are still based mostly on Nissans, they have their own distinct feel.
The QX80 is among the newer Infiniti vehicles that have received accolades. It has great styling, luxurious seating, and decent infotainment systems.
If you're having a family trip where you'll need multiple cupholders, the QX80 is an ideal choice.
It has an impressive 13 cupholders situated at strategic areas in the cabin. This is in addition to the various cubby spaces you can use to hold other objects apart from drinks.
9. Honda Pilot
The Honda Pilot is the SUV for those who wouldn't be caught dead in a minivan.
It has ample interior space, good storage options and all-wheel-drive capability, qualities desired by SUV owners.
From our evaluation, the Honda Pilot has many interesting features. But perhaps the most noticeable feature on the Pilot is the presence of multiple cupholders.
The Pilot has 16 cupholders, which is more than enough to serve all passengers.
Even if you want to hold stuff apart from a Big Gulp, the Honda Pilot is a superb choice. It has many cubby holes placed at strategic locations for this exact purpose.
Please also read our article about driving the Honda Pilot in snow and winter.
10. Volkswagen Atlas
The Volkswagen Atlas is an SUV of immense proportions. It has a massive three-row cabin that seats up to eight.
Also, the cavernous cargo hold can hold more luggage than you might haul on trips.
The Atlas has an immense number of cupholders-17, to be exact. These cupholders are spread across the cabin, from first row to third row, so everyone can access them.
11. Subaru Ascent
We have seen automakers turn various features-from head-up displays to airbags-into a marketing tool. Subaru took it a notch higher when it boasted about the number of cupholders on the Ascent in ads.
The Ascent comes with a mind-boggling 19 cupholders. While it's unlikely that you'll use all of these cupholders, it helps to have some variety.
Asides its many cupholders, the Ascent SUV has little going for it. The engine is noisy, and the vehicle lacks feel. Here is a list of all the problems with Subaru Ascent. Still, if cupholders are a consideration for you, the Ascent is a good option.
Was this article helpful?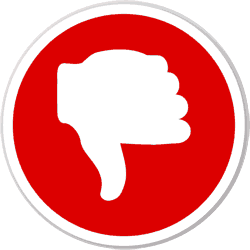 Did you find wrong information or was something missing?
We would love to hear your thoughts! (PS: We read ALL feedback)