Nowadays, families living in colder climates want SUVs that can handle cold weather conditions. The Honda Pilot is an all-round family SUV that has expansive storage and good fuel economy.
Can it handle brutal winter conditions? Let's find out!
Here is the short answer about whether the Honda Pilot is good for snow and winter driving:
The Honda Pilot has excellent safety systems, comfort-enhancing features, and stable handling, making it safe to drive in winter. It comes with all-wheel-drive capability and Traction Control. The Pilot also has Vehicle Stability Assist, ABS, Electronic Brakeforce Distribution, and more.
Is a Honda Pilot Good in the Snow?
The Honda Pilot is one of the best SUVs in snow. Typically, SUVs are some of the best vehicles for driving in snow.
However, the Pilot takes snow driving a notch higher by packing features that increase mobility and stability in snowy conditions.
A good example of what we're talking about is the Pilot All-Wheel Drive (AWD) system. The Honda Pilot also has adequate ride height to travel through heavy snowfall without the tires getting stuck.
Most times, you'd have to avoid driving when it snows heavily. Not the Pilot; this SUV will drive through severe snow drifts and remain mobile throughout.
But that's not all. A 3.5L V6 engine further improves the Pilot's chances of traveling during heavy snow showers.
The engine produces a healthy 208 horsepower and 262 lb-ft of torque. This power output gives you enough momentum to make your way even through thick snow.
What Features Will Improve Winter Driving?
Here are features that make winter driving bearable on the Honda Pilot:
All-Wheel Drive (AWD) System
No one can argue the usefulness of all-wheel drive for winter driving. All-wheel drive helps with driving on roads slick with snow or slush because it guarantees better control and grip in such conditions.
The AWD system constantly monitors the vehicle and will detect when some wheels lose traction and may fishtail. Then it increases torque supply to the wheels with less traction to prevent loss of control.
Sometimes, when driving in winter, you need all your tires to have enough power to ensure full mobility.
The AWD helps with this by sending torque to all wheels simultaneously. Of course, the Pilot AWD system doesn't work all time, only when it's needed.
Vehicle Stability Assist & Traction Control
These two features collectively ensure your vehicle doesn't go out of control or lose traction on winter roads. The Pilot VSA mechanism comprises steering wheel sensors, yaw sensors and wheel sensors.
Together, these sensors assess vehicle performance and can tell the VSA when your car is about to lose control.
When the VSA detects an imminent loss-of-control situation, it will decelerate the vehicle to enable you to regain control.
If your car is already moving out of its original course, the VSA will apply brakes on either side of the vehicle. This will bring your Pilot back on track and prevent it from hurtling off the road.
Traction Control minimizes extreme wheel spin that could cause loss of traction, especially when driving on slippery driveways.
Thanks to its sensors, Traction Control can sense if a wheel rotates uncontrollably (signaling a potential loss of traction).
The moment Traction Control senses unrestrained wheel rotation, it will activate to reduce wheel speed. It will cut throttle response to decelerate wheels and stop the excess rotation.
Traction Control could also apply brakes on the wheels to stop them from spinning out of control.
Road Departure Mitigation System
The Honda Pilot features the Road Departure Mitigation System (RDMS) that stops unwanted departure from the road.
The RDMS is a complex system of sensors and cameras that can detect lane markings on the road. It can tell when your vehicle moves out of its original lane, which is what happens when it slips or slides.
In event of an inadvertent lane change, the RDMS will send a visual alert to notify you of the problem. The RDMS is an intelligent system, thus it can detect when the lane change is deliberate, e.g., when you make a turn.
However, if the RDMS senses that your SUV is sliding off, it will spike steering wheel torque to correct the vehicle's path. If you lose control of the steering, the RDMS will stop the vehicle so it doesn't crash.
Antilock Braking System & Electronic Brake force Distribution
The Antilock Braking System and Electronic Brake force Distribution both prevent your wheels from seizing when you brake.
This is useful in winter conditions where application of excessive brake force can lead to wheels seizing.
The ABS will stop your Pilot's wheels from seizing by tracking wheel speed as you brake.
If a wheel seizes because of excess brake force, ABS will decrease brake force to allow full rotation. This ends up stopping that wheel from seizing.
The EBD system distributes brake force proportionally to the wheels on your Pilot. The result is that wheels aren't subject to excessive brake force, so they don't seize.
Comfort Features
There's more to driving in winter than safety-you need to be comfortable as well. Knowing this, Honda has packed the Pilot with comfort-enhancing features to keep everyone happy on winter trips.
Heated Seats & Heated Steering
On select trims, the front and second row seats in Pilots are heated, providing enough warmth to keep occupants comfortable on cold winter trips.
You also have a heated steering wheel that can warm your fingers and ensure they don't become stiff because of the cold.
Tri-Zone Climate Control
The EX, EX-L Touring and Elite trims have standard Tri-Zone Climate Control that keeps the cabin toasty in winter. This increases available warmth and helps stave off the winter chill.
Make sure to also read our article on the Ford Explorer in snow and winter driving.
Does a Honda Pilot Have Snow Mode?
The Pilot has an Intelligent Traction Management System that features several drive modes. Among these is a Snow Mode that optimizes vehicle performance for increased stability and control in snow.
Activating the Pilot's Snow Mode reduces throttle response, increases torque to the rear and allows you to start in second gear. Combined, these actions increase your SUV's stability and control in snowy conditions. 
Can You Install Additional Snow Gear on Pilots?
It is possible to fit a Pilot with additional snow gear or any equipment designed to increase snow handling capabilities. Examples of snow gear you can install on your Pilot are:
Snow tires
Snow chains
Snow socks
Ice studs
How Much Snow Can a Pilot Handle?
Per Edmunds.com, the 2020 Honda Pilot has around 7.3 inches of ground clearance.
With such a high ride height, you should be able to handle large amounts of snow. The average Pilot SUV should drive through snow up to 6.5 inches with no problems.
How Do Pilot Handle Low Winter Temperatures?
Electronic Fuel Injection has made the Pilot able to handle adverse weather with confidence. Even when temperatures decrease below 0°F conditions, your Pilot will start and drive flawlessly.
If you have problems with driving your Pilot in low winter temperatures, it could be because of:
Spark plug issues
Electrical system problems
Degraded battery/low battery power
Blocked fuel lines, fuel filters or air filters
Can a Honda Pilot Drive on Ice?
Owing to its advanced safety features, the Honda Pilot is safe for traveling in icy conditions.
For example, the Road Departure Mitigation System can detect if the vehicle starts sliding off on ice. The RDMS will work to keep your Pilot in its initial lane and prevent it from sliding off the road completely.
The Pilot's unibody construction also gives it a lower mass and reduced center of gravity. This results in lowered chances of a rollover crash on icy roads.
You should also read our article on how long Toyota Highlanders last.
Does the Pilot Have 4WD?
The Pilot lacks four-wheel drive (4WD), but all-wheel drive (AWD) is an option on some models. For those who plan to use their Pilot for winter driving, getting an AWD Pilot may be the best decision you'll ever make.
What About Older Pilot Models And Winter Driving?
Most of the older Pilot models are good for winter driving. The 2005 Pilot had ABS as standard, although the Vehicle Stability Assist system in later years.
If you'll get an older Pilot model, ensure it has Vehicle Stability Assist because this was optional on older models.
Do Pilots Need Snow Tires?
Snow tires are among the most important tools in your winter driving arsenal. All the fancy tech features will count for naught if you don't fit your Pilot with good snow tires.
Snow tires aid winter driving by providing better traction, control and stability on ice, sleet and slush. Going by this, investing in a set of top-rated snow tires will make winter driving safer.
If you are looking for quality tires, check out our article on the quietness of Goodyear Tires.
Can You Mount A Snow Plow On A Pilot?
The jury is still out on the ability of the Pilot to plow snow, so we wouldn't advise you to fit a snow plow until you consult a technician.
Many suggest the Pilot is a light-duty SUV that cannot quite handle the rigors of plowing. However, some have plowed with it.
Get a professional opinion first before fitting a snow plow on your Honda Pilot.
Was this article helpful?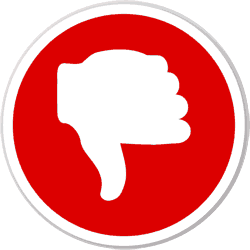 Did you find wrong information or was something missing?
We would love to hear your thoughts! (PS: We read ALL feedback)