The Toyota Highlander is among the best midsize SUVs on the market.
It offers a mix of exceptional qualities that include impressive fuel efficiency, comfortable riding, and reliable performance.
Are the Highlanders long-lasting as well? Read on to find out.
How long does Toyota Highlander last?
According to statistics, any Toyota Highlander model can run in good condition up to 300,000 miles or more. This means that if you drive the typical 15,000 to 20,000 miles, you can use a Toyota Highlander for 15 to 20 years.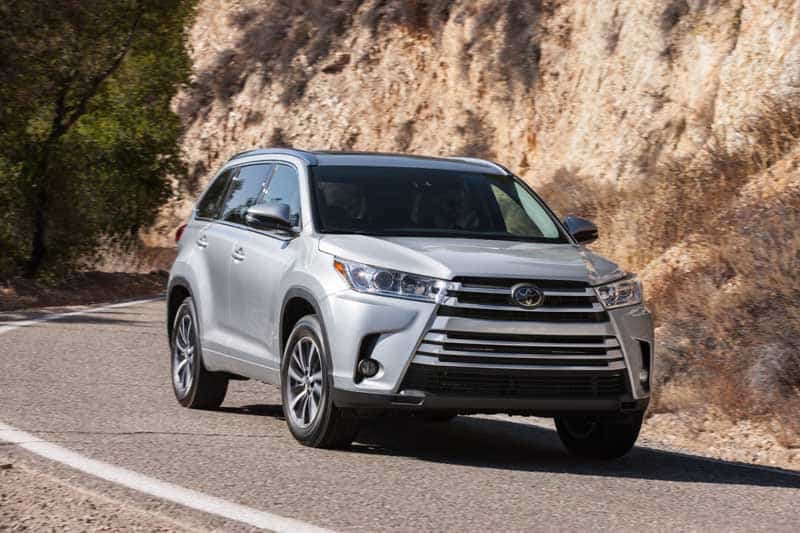 How Many Miles Can You Expect from a Toyota Highlander?
Based on customer reports, you can expect anything between 250,000 and 300,000 miles of service from a Toyota Highlander.
The Highlander's longevity comes as no surprise as Toyota is well known for making extremely durable vehicles.
The Highlander achieved first-place ranking on an iSeeCars study of vehicles kept the longest. According to the study, around 18.93% of owners hold on to their Highlander models for 15 years or more.
This rate is twice the average for all models.
Anywhere you look, the evidence confirms that the Highlander is a dependable workhorse with exceptional service life.
One thing remains clear, however: if you misuse your Highlander, it will have a shortened lifespan.
What Does "Misuse" Cover?
Hard driving is a form of vehicle misuse, so it is poor maintenance.
The former will increase wear-and-tear on your vehicle, as will the latter.
Both actions will inevitably reduce the life of your Toyota Highlander significantly.
How Soon Should You Expect Rust on A Toyota Highlander?
Per customer reports, the first 3 to 6 years are prime years for rust to appear on the Toyota Highlanders.
This number could vary subject to factors such as region and storage practices.
Owners in areas with vast amounts of road salts often face rust issues earlier compared to others. More so, Highlanders left exposed to the elements have a higher susceptibility to rust than those stored in garages.
Areas prone to rusting on the Toyota Highlanders are the door, especially the inner sides and door handles, and the tailgate.
In fact, Toyota issued a Technical Service Bulletin (TSB), acknowledging the door handle rust on the 2008 to 2012 model year Highlanders.
Reportedly, a defective door handle nut caused the rust, leading Toyota to release a new part with an improved nut.
Rust affects some newer Highlander models, too. In our research, we came across some rust-related complaints from owners of the 2016 Highlander models.
One owner said he noticed corrosion on the doors, tailgate, and sides of the car, even if it had barely reached 7,000 miles.
How Long Do Toyota Highlander Last Compared to Similar Car Models?
Without a doubt, the Highlander has a higher-than-average lifespan.
Below, we compare the Highlander with rival models to see just how durable it is:
1. Toyota Highlander vs. Honda Pilot
As both models come from automakers known for reliability, it hardly surprises us that they last about the same time.
The Highlander can cross the 300,000-mile mark with proper maintenance.
The Pilot can also go 300,000 miles, and a forum member reported his Pilot had 423,000 miles on it!
2. Toyota Highlander vs. Ford Explorer
According to forum users, the Ford Explorer can last up to 200,000 to 250,000 miles.
This is around 50,000 to 100,000 miles lesser than the Toyota Highlander's maximum lifespan (300,000 miles).
Besides, the Highlander performs better in two areas that influence a vehicle's lifespan: reliability and maintenance costs.
On RepairPal's reliability rankings, the Highlander scores a 4.0 Reliability Rating against the Explorer's 3.5 Reliability Rating.
Also, the Toyota Highlander's yearly maintenance bill of $489 is almost $250 cheaper than Ford Explorer's service bill ($732).
3. Toyota Highlander vs. Nissan Pathfinder
The lifespan of the average Nissan Pathfinder is between 200,000 miles to 250,000 miles.
However, we have seen some examples of Pathfinder models with 300,000 miles on them, too. Thus, it is safe to say the Nissan Pathfinder can match the Toyota Highlander's lifespan of 300,000 miles.
However, we think the Toyota Highlander is more likely to last you a long time. It has better reliability ratings; RepairPal gives it a 4.0 reliability rating against the Pathfinder's 3.5 reliability rating.
Additionally, the Highlander is more affordable to own in the long run and costs $53 lesser in maintenance costs.
$53 may seem a small amount but can quickly add up over the years.
Look into our article which reads about Toyota Highlander in Snow & Winter Driving?
How Reliable Is a Toyota Highlander?
From the many high-mileage examples of the Toyota Highlander, it is obvious that the vehicle is extremely reliable.
However, we will present some facts to support our claim:
1. RepairPal:
RepairPal, which ranks reliability ratings using real-time repair data, gives the Highlander a 4.0 Reliability Rating.
This is higher than the average for midsize SUVs (3.0).
Furthermore, it ranks the Toyota Highlander as the 7th most reliable midsize SUV (the segment has 26 models).
2. J.D. Power:
J.D. Power is the industry leader in automotive reliability ratings, ranked the Highlander as the 3rd Most Dependable SUV in 2019.
The J.D. Power Vehicle Dependability Study was conducted among owners of three-year-old vehicles found that Highlanders developed few problems after years of use.
That said, the reliability of your Highlander depends on how well you maintain it. Regular maintenance will allow your vehicle to stay in good condition and prevent incessant breakdowns.
The Best and Worst Years for Toyota Highlander:
The Highlander is a great all-round vehicle, with relatively few issues. However, it has had its fair share of problem-riddled model years.
We have a full overview here of the best and worst Toyota Highlander years.
The 2015 Toyota Highlander holds the ignominious record of having the most complaints of any Highlander model year.
According to owners of the 2015 Highlanders, a widespread problem on the models is the uncomfortable front seat. Drivers say the seats are downright painful to seat in, with some resorting to shifting their weight to avoid backaches.
However, this unwittingly leads to a faster rate of wear on the seats.
Another common issue with the 2015 model is the excessive road noise experienced while driving. Some owners complain that the noise in the cabin increases once the car gets to 25 mph and reduces ride quality.
Reports suggest an oversized mirror design is the likely cause of this problem.
The 2015 Highlander may have the highest number of complaints, but the 2003 Toyota Highlander is truly the worst model year. Sure, it has lesser complaints; however, the repairs on the 2003 model are the costliest of any Highlander.
The most notable issue in the 2003 models is the infamous "stripped engine bolts" problem. Per complaints, the problem starts with coolant leaking from the engine, after which the bolts give way.
The severity of the problem means many mechanics are not willing to fix it, forcing owners to replace the engine. The average price owners spend to fix the problem is $3,270.
We believe Toyota has made improvements in its production process, as newer Highlander models have few problems. In fact, the best model years for the Highlander are the 2018 and 2019 Highlander models.
These models have the fewest reported problems of any Highlander.
What About Recalls for These Models?
The Toyota Highlander has been involved in 37 recall actions.
With 13 recalls to its name, the 2008 Highlander holds the title for the most recalled model.
Heavily recalled models often have many problems, which can affect performance, and we advise you to avoid them.
To help you, we have ranked each Highlander model year according to the number of recalls for it:
2008: 13 recalls
2010: 10 recalls
2009: 9 recalls
2006: 7 recalls
2005: 6 recalls
2014: 5 recalls
2011: 5 recalls
2007: 4 recalls
2001: 3 recalls
2013: 3 recalls
2016: 3 recalls
2017: 3 recalls
2018: 3 recalls
2003: 2 recalls
2012: 2 recalls
2015: 2 recalls
2002: 2 recalls
Toyota Highlander Model Year List
Here are the model years of the Toyota Highlander:
2001 Toyota Highlander
2002 Toyota Highlander
2003 Toyota Highlander
2004 Toyota Highlander
2005 Toyota Highlander
2006 Toyota Highlander
2007 Toyota Highlander
2008 Toyota Highlander
2009 Toyota Highlander
2010 Toyota Highlander
2011 Toyota Highlander
2012 Toyota Highlander
2013 Toyota Highlander
2014 Toyota Highlander
2015 Toyota Highlander
2016 Toyota Highlander
2017 Toyota Highlander
2018 Toyota Highlander
2019 Toyota Highlander
2020 Toyota Highlander
Are Toyota Highlander Expensive to Maintain?
Because of its impressive reliability, the Toyota Highlander has affordable maintenance costs.
Per RepairPal data, you will spend $489 annually on maintenance for your Toyota Highlander.
This makes the Toyota Highlander one of the cheapest midsize SUVs to maintain.
How Long Do the Brakes Last?
The brake pads on the Toyota Highlander can last anywhere between 30,000 to 70,000 miles.
The brake rotors have almost the same lifespan but require periodic maintenance.
How Long Do the Tires Last?
The tires on any Toyota Highlander can last anywhere between 30,000 to 60,000 miles.
However, this depends on your driving style and maintenance routine, among other factors.
Regular tires for the Highlander cost around $150 to $350 per tire, while high-performance variants can cost over $500 apiece.
How Long Do the Transmissions Last?
The transmission on your Toyota Highlander can last between 100,000 to 200,000 miles.
You will need to change or flush the transmission fluid at the recommended intervals.
Replacing the transmission will you set you back a hefty $3,500 or higher.
How Long Do the Spark Plugs Last?
Based on mechanic recommendations, replace the spark plugs at 100,000 miles.
What About Insurance Cost?
The average Toyota Highlander costs $227 in monthly insurance costs—that is about $2,724 in a year.
Remember, this number can vary subject to factors such as driving record, average miles driven in a year, and so on.
Tips to Prolong the Life of Your Toyota Highlander
Here are ways to enjoy problem-free service from your Highlander and increase its longevity:
Use your vehicle properly
Do not buy inferior spare parts
Maintain it regularly.
References:
The Worst Toyota Highlander Model Years You Should Never Buy
Toyota Highlander insurance rates
Ford Explorer Reliability Rating Breakdown
Toyota Highlander Reliability Rating Breakdown
Most Owners Still in Love with Their Three-Year-Old Vehicles, J.D. Power Finds
Was this article helpful?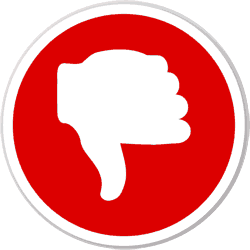 Did you find wrong information or was something missing?
We would love to hear your thoughts! (PS: We read ALL feedback)