The Ford Expedition is the company's largest SUV in the American market.
Since its introduction in 1997, the Expedition has been the go-to vehicle for large families that need a powerful SUV with exceptional towing capabilities.
Do Ford Expeditions last long?
Depending on your use habits, the Expedition will last well over 200,000 miles with minimal repairs. However, avoid problematic model years such as the 2004 Ford Expedition if you want to get the best out of the SUV.
How Many Miles Do Ford Expeditions Last?
A Ford Expedition will last for about 150,000-300,000 miles.
Major faults develop around 150,000 miles, but drivers who cannot afford a new car keep driving it until they can get a replacement.
The engine in the Ford Expedition is very durable, so it can take some exertion.
If you have used your Ford Expedition for over 150,000 miles and you can afford a replacement, then it's time to get a new one.
For those who want to stretch the service life a little, it's okay to use the Expedition for longer periods.
We have more here on how long each SUV type typically lasts.
When to Expect Rust on Ford Expeditions
Ford Expeditions without manufacturing defects can last 10-20 years before rusting.
With vehicles like this, the first signs of rust appear around the frame. However, you can delay rusting if you wax your vehicle regularly.
On the other hand, first-generation Ford Expeditions, the 2000-2004 models, often suffer manufacturing defects.
Vehicles in this production run may rust three years after leaving the factory.
How Long Will Ford Expeditions Last Compared to Similar Cars?
Compared to other large SUVs, the durability of Ford Expeditions is only about average.
The comparisons below will show this:
Ford Expedition vs. Nissan Armada
The Ford Expedition will most likely break down before the Nissan Armada does.
Reports say the longest Expeditions can last about 300,000 miles. However, Nissan Armadas can last for 400,000 miles.
Rust may be a sign that your car is getting worn out. That said, Ford Expeditions often take a longer time than Nissan Armada to show rust.
Without manufacturing defects, the first signs of rust will probably not show on the Expedition until after about 10 years.
Nissan Armadas rust as early as 6 years after production.
Ford Expedition vs. GMC Yukon
Usually, Ford Expeditions last longer than GMC Yukons.
Most Yukons have a service life just over 200,000 miles. Some Ford Expedition cars only last 150,000 miles, but it is often because their drivers choose to give up on them.
For drivers willing to stretch the service life of their Ford Expedition, the SUV can last for 300,000 miles.
Between the Ford Expedition and the GMC Yukon, the first car to show signs of rust would probably be the GMC Yukon.
Most drivers of the Yukon claim they found rust on their car 4 years after it was produced.
However, Ford Expeditions will probably not show rust until after 10 years of production.
Ford Expedition vs. Chevrolet Suburban
In terms of durability, Chevrolet Suburban trumps the Ford Expedition.
The longest a Ford Expedition can go before a serious breakdown is 300,000 miles. Chevrolet Suburban can last even longer, often boasting 500,000 miles at its best.
Although Ford Expeditions offer durability that is only average at best, their fuel economy is quite impressive for an SUV.
Since its redesign in 2017, the powerful SUV has seen its fortune improve among the buying public.
Despite all its issues, the Expedition is true to its name as a reliable SUV for hauling the family and their belongings.
Read our article to know "Where are Ford Expeditions made"?
Are Ford Expeditions Reliable?
Yes, but only barely. The reliability of the Ford Expedition borders on average.
For instance, RepairPal and Consumer Affairs, two respected consumer review websites, rate the vehicle a 3.5 out of 5 in reliability.
In addition, the Expedition offers a better fuel economy than other large SUVs.
The SUV sports high-end features and impressive towing abilities. However, users often complain about the high frequency of repairs the Expedition requires.
Also, there were a few reports about transmission and engine problems.
The Best and Worst Model Years of Ford Expedition
The 2004 model year is the worst Ford Expedition.
Although it did not have the highest amount of complaints, the model year suffered serious faults. Most of the negative reports about the 2004 model focused on transmission failures.
Drivers also claimed the paint on the 2004 Ford Expedition faded easily.
The best model year of the Ford Expedition is 2020. This model year offers the most powerful engine of all model years.
Moreover, its luxurious and roomy interiors keep vehicles near the top of the list of highly ranked SUVs.
Nevertheless, a few users say it is way too expensive.
What About Recalls for these Models?
Ford has recalled the Expedition 43 times.
Some models were recalled to fix certain faults in the installation of its headlights and amber reflectors. This problem may lead to poor illumination of roads in the dark.
Some 2020 Ford Expedition models were also recalled on account of faulty placement of the seats and seatbelts.
Passengers are more likely to sustain injuries during a crash because their seats lack enough strength to restrain them.
Below is a breakdown of the recall actions for each model year of the Expedition:
| | |
| --- | --- |
| Model Year | No. Of Recalls |
| 2000 | 11 |
| 2001 | 10 |
| 1997 | 9 |
| 1999 | 9 |
| 2003 | 6 |
| 2006 | 6 |
| 2018 | 6 |
| 2005 | 5 |
| 2008 | 4 |
| 2002 | 4 |
| 2012 | 3 |
| 2007 | 2 |
| 2009 | 1 |
Ford Expedition Model Year List
Here is a list of the Expedition's model years:
First Generation:
1997 Ford Expedition
1998 Ford Expedition
1999 Ford Expedition
2000 Ford Expedition
2001 Ford Expedition
2002 Ford Expedition
Second Generation:
2003 Ford Expedition
2004 Ford Expedition
2005 Ford Expedition
2006 Ford Expedition
Third Generation:
2007 Ford Expedition
2008 Ford Expedition
2009 Ford Expedition
2010 Ford Expedition
2011 Ford Expedition
2012 Ford Expedition
2013 Ford Expedition
2014 Ford Expedition
2015 Ford Expedition
2016 Ford Expedition
2017 Ford Expedition
Fourth Generation:
2018 Ford Expedition
2019 Ford Expedition
2020 Ford Expedition
Are Ford Expeditions Expensive to Maintain?
When you do not have to pay for repairs, it will cost you about $861 per year to maintain a Ford Expedition.
However, the cost of maintenance may vary depending on the age, mileage, and trim of the Ford Expedition in question.
1. Age:
Older Ford Expedition model years rust and wear out faster than newer model years.
It is quite expensive to maintain an older vehicle.
Since the Ford brand has made improvements in newer model years, they do not need so much repair, so maintenance is cheaper.
2. Mileage:
If your Ford Expedition is new, it will still be in pristine condition, so it is cheaper to maintain.
Without repair, it costs about $650-$861 to maintain Ford Expedition models.
Meanwhile, the average cost of maintaining large SUVs is $1,127.
With regular use, Ford Expeditions will require a lot of maintenance that often cost a fortune.
Therefore, while it might not cost much to maintain new Ford Expeditions, it is quite expensive to maintain older models.
3. Trims:
The Ford Expedition has 4 trims: the XLT, Limited, King Ranch, and the Platinum, in their respective order of price.
It costs more to maintain the premium trims, say the King Ranch than a cheaper trim like the XLT.
More on The Ford Expedition:
How Long Do Brakes Last?
If you take proper care of your Ford Expedition, your brakes will probably last as long as 30,000-50,000 miles.
However, you can only make them last this long if you avoid stomping on your brakes as much as you can.
How Long Do Batteries Last?
With adequate maintenance, Ford Expedition batteries can last for about 3-5 years.
To make your batteries last longer, Ford recommends that you park your car indoors when not in use.
Another way to extend the service life of your batteries is to keep your car running regularly.
How Long Do Tires Last?
According to experienced drivers, the most suitable tires for Expeditions are the Goodyear Wranglers, and they will most likely last for 79,000 miles.
How Long Do Transmissions Last?
Ford Expedition, like most Ford models, use automatic transmissions, and they can last for 150,000-200,000 miles, with adequate maintenance.
How Long Do Spark Plugs Last?
Once you have used your Ford Expedition spark plugs for 30,000 miles, it's time to get new ones.
Replacement spark plugs go for $260-$305.
What Is the Insurance Cost of Ford Expeditions?
On average, it costs $102 per month to ensure your Ford Expedition.
Tips to Prolong the Life of your Ford Expedition
Here are tips to help you increase the longevity of the Ford Expedition:
Always give your SUV a thorough wash. That way, you can get rid of foreign materials that may cause early rust.
Grease the dry joints in your vehicle regularly.
Apply was to your Expedition from time to time to delay rust and make the paint last longer.
Whenever you take your vehicle to the mechanic's workshop, don't forget to rotate your tires.
Take advantage of the safety systems in your car. Theft is another way you can lose your car much faster.
References:
Marathon Runners: Vehicles That Will Last For Over 200,000 — Even 300,000 — Miles – Forbes.com
Ford Expedition Reviews & Ratings –  Repairpal.com
Was this article helpful?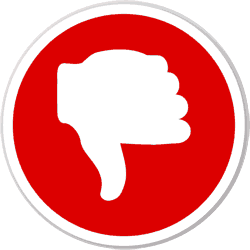 Did you find wrong information or was something missing?
We would love to hear your thoughts! (PS: We read ALL feedback)