Push-button start is a newer technology on many cars that aims to make it easier to start your vehicle.
Now, you don't have to worry that losing your keys will make it impossible to start your vehicle.
In this article, we explore cars with push-button start technology. Let's go!
1. Chevrolet Camaro
The storied Chevrolet Camaro is one of the best-known muscle cars in the US. Sporting a series of V6 and V8 engines, the Camaro delivers breathtaking performance for buyers.
Camaro buyers have the option of choosing from different trims with varying levels of comfort. However, even the cheapest models offer a comfortable interior that makes driving enjoyable.
The Camaro comes standard with a host of technologies designed to make life easy. This includes Wi-Fi hotspot capability, Android Auto and Apple CarPlay integration, and Chevrolet's innovative Infotainment 3 software.
Push-button technology is standard on the Camaro models. Thus, it is quite easy to get the car started on track days.
2. Ford Escape
Ford has revealed that it intends to phase out sedans and other compact cars from its lineup. To convince small-car buyers to switch to SUVs, Ford is designing models like the Escape to ride like cars while offering SUV utility.
The Escape manages to combine impressive rider comfort with a somewhat decent performance. This makes it a good bet for anyone who wants a performance SUV that is comfortable to ride.
Asides featuring available all-wheel-drive, the Ford Escape has a plethora of technologies you'll find useful. The list includes push button start, keyless entry, Android Auto/Apple CarPlay integration, and a well-designed pop-up display system.
3. Ram 2500
The Ram 2500 is a heavy-duty model in both body and spirit. But being a heavy-duty pickup doesn't stop the Ram 2500 from offering the buyers with some really cool luxury features.
The Ram 2500 is also great for towing heavy goods. This is because it offers rugged engines and available four-wheel-drive.
There are different options for you within the Ram 2500 lineup, with each offering distinct features. For example, push button start and keyless entry technology is only standard on higher trims.
Make sure to also read our article about 9 cars with the least blind spots.
4. Ford Mustang
Apart from the Chevrolet Camaro, the Ford Mustang is among the most popular American sports cars available. The Mustang promises mind-blowing performance specs—at half the price of most sports cars.
However, the Mustang's biggest appeal is its openness to customization. Depending on how much you have to spend, you can opt for a basic model or a more expensive, performance-focused variant.
Surprisingly, the Mustang is quite the practical daily driver. Not only does it have a comfortable cabin, but it also has convenience-enhancing technology like keyless entry.
If you want an affordable sports car with push-button start technology, the Mustang is a perfect option.
5. Toyota Highlander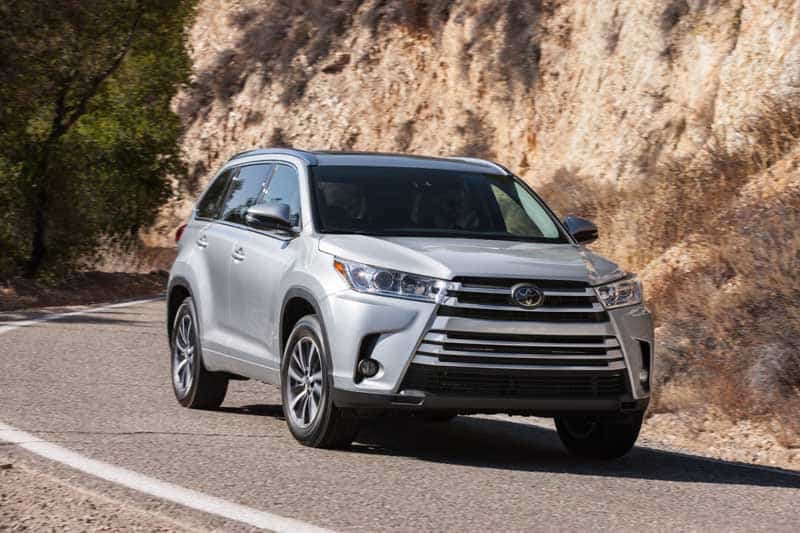 The Toyota Highlander continues to rank among the highest-selling crossovers, thanks to its stellar qualities. This model is fuel-efficient, safe, and easy to drive.
The Highlander is also ideal for moving people and cargo. Three-row trims seat seven passengers conveniently and offer a cavernous cargo hold.
Did we also mention that the Highlander has a pot-pourri of technological features? For example, it comes standard with the Entune infotainment system and Toyota Safety Sense P suite of safety features.
The Highlander also comes with Toyota's Smart Key System and Push Button Start Technology.
You can start the vehicle by simply pressing the Engine Start/Stop button and open the liftgate by pressing a button above the license plate.
Also read our article about cars with the most comfortable back seats.
6. Honda CR-V
Buyers looking for the perfect small SUV may want to consider buying the Honda CR-V. The model has everything you need in a compact SUV—great cargo space, fuel efficiency, and a passenger-focused interior.
The Honda CR-V will appeal to families looking for a SUV that's great for traveling. It has great crash-safety ratings, so you can rest assured that your trips are safe.
We like that the Honda CR-V has plenty of creature comforts designed to make driving an easier experience for drivers. You get Android Auto/Apple CarPlay capability and optional GPS navigation.
Honda also offers select CR-V trims with a Smart Entry system along with push button start.
The Smart Entry system allows you to enter your vehicle by merely touching the door handle.
Meanwhile, push button start lets you start the vehicle without using a key, but it's not without some downsides. For more information, kindly check out this article on the problems with push-button start cars.
7. Jeep Compass
In Jeep's SUV collection, the Compass slots in between the Cherokee and the Renegade models. It offers better styling than its two counterparts and offers similar off-road credentials.
The Jeep Compass may be a Jeep model, but it's incredibly easy to drive much like a luxury car.
This model also has plenty of useful storage, an excellent infotainment system, and available all-wheel drive.
Push-button start technology is available on the Jeep Compass models, along with other features designed to enhance comfort. Besides, you get a highly responsive steering and a balanced ride on the Compass SUV.
8. Acura ILX
The Acura ILX is a bargain in the subcompact luxury sedan segment filled with expensive models.
Among other things, buyers get a slew of driver-assist technology, standard climate control, and Android Auto/Apple CarPlay capability.
The Acura ILX shares the same platform as the Honda Accord and borrows some features from the latter.
Like its sibling, the Acura ILX offers buyers a ride that's devoid of jarring feelings and is relatively comfortable.
If you love having next-generation tech on your vehicles, then you'll like the Acura ILX. The sedan comes with a Push Button Start system that removes the need to use a key to start your vehicle.
Also check our article about cars with the best cupholders.
9. Mazda Mazda6
The Mazda Mazda6 is officially classified as a 'mid-size family sedan', but it is more fun to drive and offers far greater benefits than its humble classification suggests.
Not only does it have a premium cabin, it has an attractive design and nice driving dynamics.
In our opinion, the Mazda Mazda6's appeal stems from its ability to offer typical luxury car qualities at an affordable price. It is a great option for those who want to drive in luxury but hate to splurge on a vehicle.
The Mazda6 is available with Mazda's advanced keyless entry and start system.
Among other things, this feature allows you to lock and unlock your vehicle remotely or start your car at the push of a button.
10. Acura NSX
If you're a sports car enthusiast, you probably remember the old Acura NSX that gave higher-end racecars a run for their money.
The newer NSX model is just as fast and offers exceptional fuel-efficiency, thanks to its hybrid-electric powertrain.
The NSX has a spacious cabin for a sports car and a small cargo hold, which is even rarer on supercars. No wonder the NSX is dubbed the "everyday supercar" by critics and enthusiasts.
Keeping with its easy-to-drive ethos, the NSX has well-appointed features designed to promote convenience.
One of these is the Push Button start system that makes starting your sports car remarkably easy.
11. Buick Verano
If you don't mind buying a pre-owned model, we would advise you to consider a Buick Verano. The Verano is your typical compact luxury sedan sans the exorbitant pricing.
The Verano is one of those models that shows that Buick has caught up with more modern rivals in terms of vehicle quality. This model has decent power output, fresh styling, and modern creature comforts.
Starting the Verano is devoid of any stress, since it has a push-button start system. You need features that make the ride enjoyable, something the Verano is all too happy to provide.
Verano models promise the best in infotainment and connectivity, offering SiriusXM satellite radio and a touchscreen infotainment system.
Was this article helpful?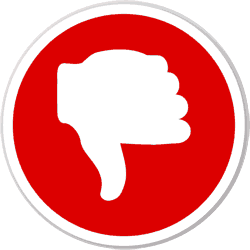 Did you find wrong information or was something missing?
We would love to hear your thoughts! (PS: We read ALL feedback)