Built-in Wi-Fi hotspots are a huge draw for people when buying a new car.
If you're new to how internet works in cars, start by reading our article about whether cars come with internet.
With Wi-Fi connectivity available in the car, it becomes easier to execute tasks on the go, send messages to loved ones, stream music, and so on.
While Wi-Fi hotspots have been around for a while, not all cars have them.
In this article, we discuss various models that have built-in Wi-Fi hotspots—pickups, passenger cars, SUVs, and more. Let's go!
Popular Trucks With Wi-Fi Hotspot
Here are popular trucks with Wi-Fi hotspot capability:
1. Chevrolet Colorado
The Chevrolet Colorado is an incredibly versatile truck suitable for different uses.
Powerful engines, durable body construction, and available 4WD mean the Colorado models are at home on the trail, braving unknown terrains.
However, the Colorado is still a comfortable truck that offers users plenty of creature comfort for enjoyable trips.
Such creature comforts include Chevrolet's OnStar 4G LTE and built-in Wi-Fi hotspot system.
The On-Star Wi-Fi hotspot provides enhanced internet connectivity than your smartphone or tablet can offer.
Besides, up to seven devices can connect simultaneously to the Colorado's Wi-Fi hotspot. This allows your passengers to stream music, play games, and keep up with social media during trips.
You'd also be interested in affordable cars with Bluetooth features.
2. Ford F-150
The Ford F-150 has consistently taken the crown of 'America's bestselling SUV' for years. One reason for the F-150's popularity is its blend of functionality and luxury.
So versatile are F-150s that they can equally handle your daily driving needs and hauling or towing needs.
To aid your daily driving experience, the Ford F-150 comes with a built-in Wi-Fi hotspot for instant connectivity.
Most F-150s have the Ford SYNC Connect Wi-Fi hotspot capability which allows passengers work on the go, stream music or movies, and many more.
3. Chevrolet Silverado 1500
The Chevrolet Silverado 1500 is a capable full-size truck that delivers maximum utility, incredible performance, and decent ride quality.
For a pickup, the Chevrolet 1500 works well as an everyday family hauler. This is likely due to comfort-enhancing features on it like the available Wi-Fi hotspot.
Thanks to Chevy's OnStar 4G hotspot, passengers can get internet connection to make trips more enjoyable.
The Silverado 1500 offers the first three months or 3GB of data for free, whichever comes first.
4. Ram 1500
The Ram 1500 is among the most outstanding models in the full-size truck segment.
With its powerful V-6 and V-8 engines, the Ram 1500 can tow a class-competitive 12,750 pounds. It boasts enough creature comforts—heated seats, power-adjustment, and climate control—to rival most luxury models.
The Ram 1500 also offers a mobile Wi-Fi hotspot as part of its infotainment and connectivity features.
The truck offers a free 1GB/three months data subscription, after which you have to pay for the data.
Popular Sedans with Wi-Fi Hotspot
Here are popular sedans with Wi-Fi hotspot capability:
5. Chevrolet Cruze
Starting at under $20,000, the Chevrolet Cruze is an attractive option for buyers looking for a functional but affordable sedan or hatchback.
Like most Chevrolet models, the Cruze has an optional 4G LTE hotspot, which only increases its value offering.
The Chevrolet Cruze is an excellent option for those who work on the go and need stable internet connection. You can choose from Wi-Fi plans as low as $10/month (1GB) or $40/month (10GB).
You should also be reading our article which talks about 5 Popular Cars With In-Built Dash Cams
The Cruze Wi-Fi hotspot can serve up to seven devices at the same time. This means you can drive while your kids remained occupied with online activities.
6. Audi A3
The Audi A3 is a model offered both as a luxury sedan and a sporty convertible. It offers buyers the best in automotive technology, including Wi-Fi hotspot capability.
The 4G LTE hotspot on the A3 is pretty advanced thanks to Audi's constant improvements on the system.
Unlike other models, the 4G LTE hotspot can connect eight devices simultaneously. This means all passengers can remain connected with no one experiencing slow internet.
7. Toyota Camry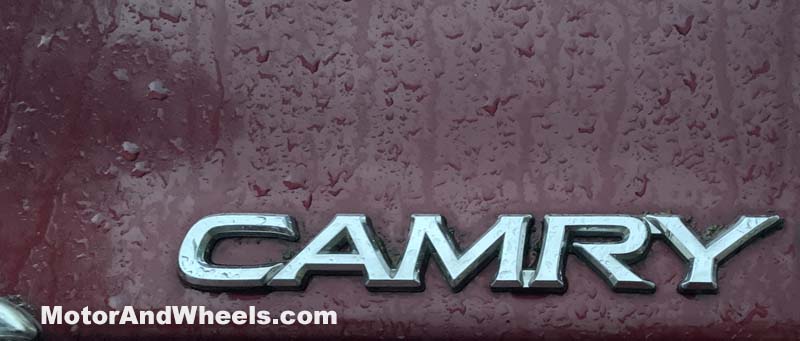 The Toyota Camry is considered America's premier family sedan. Therefore, it makes sense that the car has a mobile hotspot that keeps everyone connected.
As with other Toyota models, the Camry has the Entune infotainment system, which offers a 4G LTE hotspot.
The Entune suite also offers Bluetooth connectivity, GPS navigation, satellite radio, and many other features that make trips safer, easier, and comfortable.
Though, you don't need the internet to use your car's GPS.
Make sure to also read our article about 5 popular cars with dash cams.
8. Mercedes-Benz C-Class
Available as a coupe, sedan, or convertible, the Mercedes-Benz C-Class features innovative technology designed to make life easier for drivers.
For example, you get standard 4G LTE hotspot capability that keeps you connected to the online world during drives.
The C-Class models also have Android Auto and Apple CarPlay and Bluetooth connectivity to improve ride experience.
Meanwhile, power-adjustable seats, keyless entry and ignition, and heated side-mirrors round up the C-Class' litany of useful technologies.
Popular SUVs With Wi-Fi Hotspot
Here are popular SUVs with Wi-Fi hotspot capability:
9. Honda Passport
The Honda Passport offers typical SUV qualities—impressive cargo space, decent towing ability, and all-wheel-drive capability.
However, it also offers features that help make your driving easier, safer, and pleasant.
The Touring and Elite models in the Passport lineup have a built-in 4G LTE hotspot, so you're assured of stable internet connection always.
This is particularly important if you're the type to turn the SUV into a mini-office.
Also read our article about driving the Honda Passport in snow and winter.
10. Ford Escape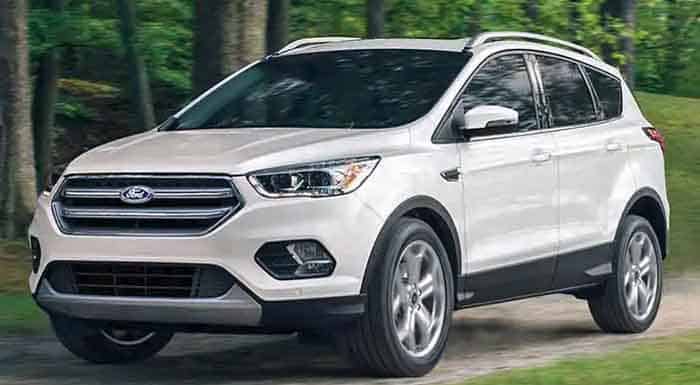 As Ford continues to purge sedans and hatchbacks from its lineup, models like the Escape are designed for former small-car owners.
The Escape does a good job of attracting those buyers with its standard driver-assist features and advanced infotainment and connectivity offerings.
In particular, buyers will be particularly thrilled at the Escape having 4G LTE capability.
The Escape comes with the Ford PASS Connect system which features a Wi-Fi hotspot.
AT&T-backed data plans for the Escape's Wi-Fi Hotspot start from $20 per month. Given that you can connect up to 10 devices simultaneously, we think the cost is worth it.
Please also read our article about how long Ford Escapes last.
11. Toyota Rav4
The Toyota Rav4 lineup offers vehicles at various price points, depending on your budget.
However, you can be certain to get Wi-Fi hotspot capability at every trim level within the Rav4 lineup.
So, even if you get the base LE model, you will get a 4G LTE hotspot.
Was this article helpful?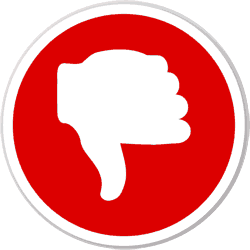 Did you find wrong information or was something missing?
We would love to hear your thoughts! (PS: We read ALL feedback)