Automotive technology keeps advancing by leaps and bounds. One result of that is head-up display.
The head-up display projects essential driving data like speed, engine rpm, and navigation directions, onto the windshield, or a pop-up display.
Because the head-up display is in your line of sight, it ensures you remain focused while driving.
Our article looks at cars with head-up displays, and their individual variations. Let's go!
1. BMW 7 Series
The BMW 7 Series is arguably one of the best sedans in the BMW model family. Not only does it have a tasteful interior, it has enough technology to please every tech enthusiast.
One of the BMW 7 Series' advanced gadgetries is a head-up display. The HUD system features a full-color readout for drivers.
Among other things, the readout shows vehicle speed, navigation instructions, road speed limits; it can even show who's calling you on the phone!
Besides, you can change the color of the HUD, making for full customizability.
2. Jaguar XF
Being a premium-tier sedan, the Jaguar XF comes with a high-tech head-up display. Like most HUD systems, the display is visible only to the driver.
Moving too far to one side will invariably make it harder for you to view information on the readout.
The XF HUD system is more advanced compared to those found on rival models. For instance, it has laser holographic capability which allows for better color saturation, brightness, and contrast.
Because of its quality engineering, the Jaguar XF head-up display is free from the issues that typically affect most LED displays.
It works well in bright sunlight and is suitable for those wearing polarized sunglasses.
3. Mazda 3
For years, the Mazda Mazda3 has led the compact sedan market with its impressive fuel efficiency, interior room, and active technology features.
In what's unusual for a sedan, the Mazda3 comes with a head-up display. Mazda calls its variant "Active Driving Display," which is just a fancy name for the HUD system.
The Mazda3 itself is an attractive package for any value-conscious buyer.
The EPA gives it a high fuel economy rating, making it one of the more fuel-efficient compact sedans.
You also get outstanding safety features like blindspot monitoring, rear cross-traffic alerts, and emergency braking.
4. Chevrolet Corvette
Looking for a sports car with a head-up display system? The Corvette is a recommendable option.
The HUD is not standard equipment on all Corvette trims, so take note when buying.
The Corvette's head-up display complements its focus on performance. For instance, the HUD has a g-meter that reads out lateral forces when you're attacking corners.
The Corvette is cheaper than most rival sports cars, meaning you can have all the fun without breaking the bank.
Even with its affordable price tag, the Corvette possesses more speed and torque than more expensive sports cars.
Please also read our article about how long the Chevrolet Corvette lasts.
5. Mercedes-Benz C-Class
The Mercedes-Benz C-Class brings typical German engineering and luxury to the small-sedan segment.
It offers a range of engine options that vary in power and fuel economy. The vehicle also has a pleasant cabin that features lush seating and climate control systems for optimal comfort.
The C-Class makes driving easier, as it offers a head-up display system for buyers.
Like other models, the HUD found on the C-Class displays vehicle information, including engine speed, navigation instructions, and so on.
However, the C-Class has one feature that distinguishes it from the rest: its HUD can adapt to various lighting conditions. So, you won't have issues with using it even in glaring sunlight.
6. Ford Shelby GT350
Coming from the venerable Mustang line of cars, the Shelby GT350 is a performance machine like no other.
With the car's insane speed, it would be dangerous to lose focus while driving.
Thus, Ford fitted it with a head-up display for drivers to get driving data without getting distracted.
The Shelby Mustang's HUD has two modes—Track and Drag—that you can choose from.
While driving, the HUD will display gearshift points when you start up shifting.
You can also customize aspects of the HUD, like the display brightness and color.
7. Chevrolet Silverado 1500
The Chevrolet Silverado 1500 is one of the few trucks to offer a head-up display system for buyers.
According to Chevrolet, the Silverado HUD system projects important info onto your windshield within your line of sight.
You can customize the Silverado's HUD to suit your tastes and needs. For instance, you can select from different page views to determine the information it beams onto the windshield.
You can also adjust the brightness and position of the HUD.
Being an off-road ready car, the Silverado 1500's HUD helps you with useful information while attacking the trails.
It has an Off-Road View option that gives you information concerning your vehicle's steering angle and pitch.
With this, you can be sure to make your way safely through the most challenging terrain.
Make sure to also read our article about driving the Chevrolet Silverado in snow and winter.
8. Toyota Camry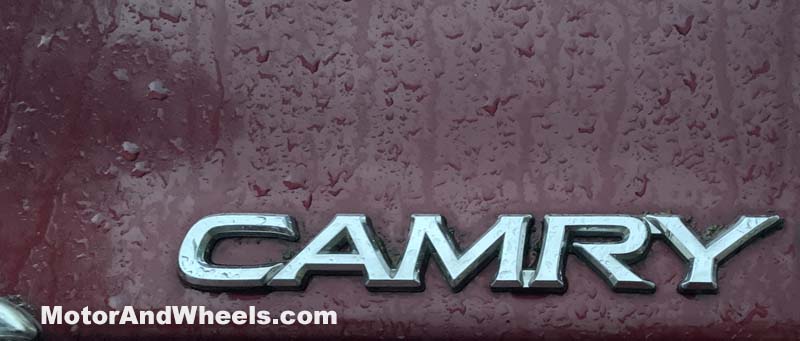 Before, head-up display systems were exclusive to high-end luxury vehicles. But improvements in technology means you can get HUDs in regular cars like the Toyota Camry.
The latest edition Toyota Camrys offer a full-color, 10-inch head-up display that beams trip information onto your windshield. This allows you to concentrate on driving, as the display is within your line of sight.
The Camry HUD system displays information, including vehicle speed, ambient temperature, audio and phone settings, shift position, and safety indicators.
It can also display alerts, a compass, and even info from the Toyota Safety Sense package.
Provided your Camry has a navigation system, you can get the HUD to put trip directions on the windshield.
The Camry HUD is customizable, so you can adjust the light intensity if the display is too bright for your eyes.
Also read our article about 3 common problems with the Toyota Camry.
9. Porsche Panamera GTS
The Porsche Panamera GTS is the result of a love affair between a sports car and a sedan/hatchback.
It offers breathtaking performance, but also has enough interior room and cargo space to make it a practical daily driver.
As with other models, the Panamera GTS benefits from Porsche's innovation. It features plenty of high-tech systems, one of which is an optional head-up display.
Expectedly, the Porsche GTS HUD can project essential trip data on the part of the windshield in the driver's line of sight.
You can also determine what information is available on the HUD by tweaking the settings.
We're certain the HUD will come in handy when you drive the Panamera GTS. The model can produce up to 460 horsepower, making maximum driving focus important.
Was this article helpful?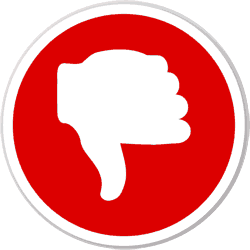 Did you find wrong information or was something missing?
We would love to hear your thoughts! (PS: We read ALL feedback)