Nissan vehicles have above-average reliability in the automobile industry. So much so that they're usually recommended for new drivers as an ideal choice.
However, just like every other car brand, they are not without flaws.
So, if you own a Nissan or are planning to get one, here are some problems to be aware of.
Read also: 0-60 times for all Nissan models.
1. Oil Leaks From Engine
Most car brands have problems related to engine oil leaks, especially as their vehicles get older. However, the problem of oil leakage is alarmingly common in Nissan vehicles and has been reported by many Nissan owners.
Some affected models include the Nissan Frontier, Rogue, Versa, and Altima.
Nissan has recalled thousands of vehicles because of oil leaks. On some of their vehicles, the problem has been traced to sub-standard bolting used during production.
However, Nissan seems to have worked on the 'oil leaks' problem because they are less pronounced in recent years. So, you can do well to avoid buying 'certain' used Nissans from 2017 and before. If you must buy cars from this period, ensure they're well vetted first.
Causes of Oil Leaks
You cannot afford to ignore oil leaks since they raise maintenance costs through the roof. Also, leaks usually occur because of similar reasons.
Most oil leaks begin when the engine gaskets become degraded or when the oil pan leaks. Other times, the culprit may be bad connections and fittings or a broken filler cap. There are many other reasons for oil leaks, however, these are the most probable with Nissans.
You may have to spend anywhere from $100 to $2,000 if your Nissan develops this problem. You can also explore the best and worst Nissan Cube years.
2. Metal-Compromising Rust
Rusting on either the body surface or the underbody of a car is quite dangerous. It is one area Nissan has received the most severe criticism, especially with the Navara truck.
The rust can get so severe that it'd weaken the link between the cabin and cargo area. Ultimately, this might lead to the infamous snapping that can leave the connection completely severed.
If you haven't already guessed, it means rust poses a bigger threat than most people give it credit for.
Although cases of snapping aren't very common, rust issues are appalling. The Nissan Navara is also not the only model with this problem. So, look out for models like the Altima and Xterra too.
You should always do a regular check on your car's underbody to ensure it's clear of rust.
Of course, there are very mild cases of rust too. If that's the case with your vehicle, it's best to look into it before it spreads out and ruins your whole car.
Although interior rust is not very common, be sure to consider it whenever you're inspecting your car.
Causes
When you subject different cars to the same conditions, some will rust faster than others. Admittedly, all cars would rust eventually if subjected to these conditions outlined below without proper care.
Climate conditions: When you continuously expose your vehicle to rain, snow, or sun rays, the chances of metallic parts rusting are high.
Neglect: This is perhaps the most overlooked reason for rust. Quality (or lack of it) and driving habits contribute to the car rust rate. However, proper care would hold it off for quite some time.
Age of the vehicle: as time goes by, the paintwork on your vehicle will degrade. Also, the coatings used for protection on some parts may wear off.
3. Randomly Exploding Sunroof
The sunroof can shatter and cause injuries. Models likely to be affected are the Nissan Maxima, Pathfinder, Rogue, Murano, Infiniti JX35, and QX60.
The likely models to be affected are spread out over different years, from the 2009 Murano to the 2020 Pathfinder.
With that large a range of years, we know not much has changed over time regarding their sunroof quality.
The aftermath of exploding sunroofs results in injuries to passengers. More often, the explosion can cause drivers to become disoriented while driving. This might lead to a fatal chain of accidents.
Note also, that the Nissan Rogue models are limited in terms of seating. You only find 3rd-row seating in one Nissan Rogue generation.
Causes
Extreme weather and contact with debris are the primary reasons the auto industry blames for shattering sunroofs.
Other times, they blame a stone chip for the problems. Still, the likelihood of an object hitting the sunroof with such force appears to be slim.
Consumers have a different theory.
Most drivers that have experienced sunroof explosions believe it occurs randomly for no exact reason. This has led them to accuse automakers of substandard engineering.
However, it's best not to rule out the role that external factors may have in compromising sunroofs.
Suggestions have been made for automakers to use laminated glass instead of tempered ones. That way, even if they're compromised, they'd be held in place and wouldn't shatter suddenly.
4. Faulty Fuel Gauge
A faulty fuel gauge arises mostly because of a bad fuel-sending unit. The sending unit is located in the fuel tank and should 'send' the correct fuel readings to the fuel gauge.
When it fails, it shows incorrect fuel readings and the fuel gauge would be stuck in either 'full' or 'empty'. From experience, it's better if it's stuck in 'empty' than in 'full'. When it shows 'empty', there's the tendency for drivers to act fast, and that exposes the problem quickly.
On the other hand, if it keeps showing 'full', you're bound to be stranded. Nissan has also recalled several vehicles because of a faulty fuel gauge.
5. Flawed/Faulty Transmission
Nissan's CVT transmission problems reached their peak in 2013 and 2014. This was clear in the Sentra and Altima. On a broader note, the 2012 to 2015 models are notorious for tranny failure.
The problems with the transmission involved poor CVT response, vibration, rough running, stuck gear shift, and loss of acceleration.
In severe cases, there was total transmission failure. The 2014 Sentra even has an 8.9 severity rating for this problem on Car Complaints. For total failure, many people had to replace their trannies and the costs run into thousands of dollars.
Despite these problems, it may surprise you to know that Nissan cars are the sole cars with zero-gravity seats.
6. Backup Camera Issues
Over a million Nissans have been recalled because of the backup camera alone. Unlike all the problems discussed, the backup camera doesn't pose a direct threat. Instead, it's a safety standard issue.
An error in affected cars allows drivers to tweak their backup camera settings to prevent images from displaying. This, of course, violates federal safety standards, hence the reason for the alarming number of recalls.
The Nissan Altima and the Nissan Frontier are typical examples of models with backup camera issues.
Some Model-Specific Problems
Here are some issues specific to certain Nissan models:
Nissan Altima
According to carcomplaints.com, there are over 5,000 complaints about Nissan Altima, and the annual average cost of repair is about $485. Some of the common problems of Nissan Altima are:
Stalling Engine: caused sometimes due to wrong positioning of the crankshaft position sensor.
Exhaustion system: a malfunctioning fuel pumping system in the vehicle. This can lead to limited/reduced engine performance.
Nissan Frontier
Nissan Frontiers are susceptible to rupturing radiators, flaws in their sending units, and more. More specifically, the 2012 Frontier may develop problems like faulty airbags, unreliable brakes, and failing engines.
Related: Nissan Frontier Problems: 16 Common Issues (Explained)
General Pros and Cons
All vehicles have merits and demerits. The idea is to find a great compromise and ensure the bad is worth it. These are the general pros and cons of Nissan vehicles.
Pros
Exceptional overall performance
Impressive handling
Low-priced for performance
Spacious cabin
Sporty design
Comfortable interior
Cons
Engine stalling
Issues with the backup camera
Flawed transmission
Faulty fuel gauge
Oil leaks
Rusty bodywork
Related: Nissan Quest Problems: 4 Common Issues (Explained)
What Is the Resale Value of Nissan Models?
Now that we have looked at the various problems with Nissan and each model, let's check out their resale values. The table below shows the resale value of some Nissan models after a 5-year period.
| | | |
| --- | --- | --- |
| Model | Approx. Mileage (Miles) | Price ($) |
| Nissan Altima | 71,315 | 18,919 |
| Nissan Frontier | 71,315 | 29,942 |
| Nissan Maxima | 71,315 | 29,576 |
| Nissan Murano | 71,315 | 28,734 |
| Nissan Pathfinder | 71,315 | 30,506 |
| Nissan Sentra | 71,315 | 20,033 |
| Nissan Rogue | 71,315 | 25,495 |
| Nissan Versa | 71,315 | 17,056 |
| Nissan Armada | 71,315 | 39,825 |
| Nissan 370Z | 71,315 | 36,548 |
We approximated average mileage using Kelley Blue Book's estimate of 14,263 miles driven annually. The actual resale value is from 5-year-old vehicles.
Related: Nissan Maxima Problems: 6 Common Issues (Explained)
What Do the Reviews Say?
Interestingly, Nissan vehicles have impressive ratings and accolades in the industry. According to J.D. Power, the 2021 Altima won the award for the highest quality midsize car. The Nissan Frontier also won the award for the most dependable midsize pickup.
What's more, Nissan also has a reliability rating of 4.0 out of 5.0 on RepairPal. It's further ranked 9th out of all 32 car brands.
Also, the average annual repair cost for a Nissan is about $500. This is low when compared to the average of $652 across all car brands.
Final Thoughts
The problems discussed shouldn't make you avoid Nissans altogether. In all fairness, if every car brand was to be analyzed, they'd all have notorious problems associated with them. So there's no perfect brand out there.
The great thing is that you now know what to avoid and what to expect from the car you buy. You also know the best choices you can make if you're in the market for a used Nissan.
Was this article helpful?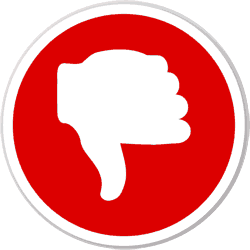 Did you find wrong information or was something missing?
We would love to hear your thoughts! (PS: We read ALL feedback)
ⓘ  The information in this article is based on data from National Highway Traffic Safety Administration (NHTSA) recall reports, consumer complaints submitted to the NHTSA, reliability ratings from J.D. Power, auto review and rating sites such as Edmunds, specialist forums, etc. We analyzed this data to provide insights into the best and worst years for these vehicle models.
---