Kia has been praised and is recognized across the industry for its outstanding reliability rankings.
However, despite its superb qualities and affordability, it's not all sunshine and rainbows if you own a Kia. Some people have been disappointed by their Kia experience.
Let's explore some common problems with Kia vehicles.
Before we start, we have an article exclusively about problems among the Kia SUV models.
1. Problems With the Steering
Models that are prone to have steering problems are the Kia Optima, Soul, and Sorento (especially between 2011 and 2017). About 6% of all the complaints submitted to Car Complaints by Kia owners are related to the steering.
You can see all the problems with Kia Sorento models here.
From the records, the 2013 Optima appears to take a bulk space on the complaint list. According to some drivers, they experience steering pulling to the side even on a straight path.
Read also: Demographics of Kia owners.
Symptoms and Causes
Although some problems are common with Kia vehicles, drivers can take certain steps to prevent them. With attention to detail, they can be avoided even if you drive a model known for some notorious problems.
Steering Wheel Not Turning When it's Parked
This is arguably the most common steering problem drivers encounter. A car steering that won't turn while parked is often synonymous with a key that won't turn. The reason it's designed this way is to make it harder for thieves to get away with your car.
Although this is a standard feature in modern cars, with some models, it escalates. Before you panic, ensure you understand how the mechanism works. We wouldn't want you panicking over a standard security feature.
The Steering Wheel Feels Loose (Free Play)
A worn-out tie rod is most likely the cause of this. Tie rods connect the wheels to the steering system and this fitting can wear out. The problem is that it might wear out faster in some Kias.
Other components, like the hydraulic steering boxes, if worn out, can also be a problem behind this.
2. Failing Door Lock Actuator
Door lock issues are one of the interior problems that Kia owners complain about, especially Rio and Optima owners. Some drivers expressed frustrations in recent times about how their car locks failed both from the inside and outside.
We have a list here of the known issues with Kia Rio cars.
Even though this problem may look simple and easy to fix, in emergencies, it can prove very devastating.
Symptoms and Causes
A prominent sign of a malfunctioning door lock is an unusual noise from inside the car door. Another sign is when the power door functions unpredictably.
Unusual Noises From Inside the Door
This is one of the first symptoms of a failing power lock actuator. The noise may not be a cause for concern if it's produced quietly. There's a problem if it becomes abnormal or just louder and more obvious.
Power Door Locks That Don't Function
Another symptom of a failing door lock actuator is when the power door lock does not function at all. The power door lock feature will not work if the door lock actuator fails. So the only way to lock or unlock the doors would be to use the keys.
Note: You do not have to see these exact signs to be sure. If you notice anything unusual, it's time to have your lock actuator checked.
You can also explore the best and worst Kia Optima years.
3. Complete or Partial Engine Failure
This problem is associated with the Kia Forte, K900, Sedona, and Sportage.
We have a list here of the best Kia Forte models and years to avoid.
Kia is commendable for its powerful engines, however, many complaints have risen that make their engine reliability questionable.
Engine problems take up about 35% of all the Kia problems on Car Complaints. That's a high percentage for one component. To be fair, the engine is the major and most complex component of vehicles and it contains several parts.
The Kia Optima and Sorento further have the worst engine failure problems. This occurred typically from about 77,000 miles to slightly over 100,000 miles. Since we expect most cars to last from 150,000 to 200,000 miles, the early failure is alarming.
Symptoms
The check engine light is the most common symptom to look out for in any car. While it doesn't tell if your engine is failing, it alarms drivers of major problems.
It may even help you fix other problems in time that otherwise, would contribute to engine failure.
When your engine constantly goes off while you drive, it's a major sign it might fail soon. You may also witness a stalling engine accompanied by loud noises. If your engine loses power like this, please pay special attention to it and call your mechanic.
The Kia SUV models have proven to be reliable. Here's a full overview of the SUVs from Kia.
4. Paint Peeling and Rusting
The models that suffer this problem most are:
the Kia Cadenza,
Rio,
Sportage,
Sorento,
and Spectra.
It can become an ugly sight when a side of your car peels or rusts.
You'd easily notice rust, especially on your car's surface, so let's jump right into the causes.
Causes, Precautions, and Solutions
Here are some causes of the peeling paint and rust on Kia cars and potential precautions and solutions.
Bad Paintwork
Bad paintwork means the quality of paint used is poor, or cannot work for the type of material. If certain car models are prone to paint peeling, this is usually the most defining reason.
The best solution involves doing the entire paint job over again. While it isn't the cheapest, it's the most effective.
Sun Rays
The sun isn't a very good friend of cars and it has many harmful effects on cars. One such effect is on the car's paint.
A prolonged period under the sun can affect paint badly and make cars vulnerable to rust.
It's best you make use of parking garages at home and work. If you're forced to park in the sun, ensure your car isn't parked there for too long.
Mismanagement
Poor management affects anything, no matter how good they are initially. Even the best paint qualities can still be destroyed via mismanagement.
So, although some Kia models are problematic, taking care of your car may prevent rusting. This is especially true with your car's underbody. When you allow mud or sludge to get comfortable beneath your car, you invite rust.
There are many aftermarket solutions to prevent rust. However, if you've had your Kia for some time without rust, a thorough cleaning may be the best prevention. Just ensure that you keep your vehicle dry and avoid whatever would cause moisture to remain on it.
5. Unexpected Airbag Control Unit Problem
The Kia models associated with this problem are the Kia Forte, Sedona, and Soul. Accidents can become severe when the airbags fail and it is never a good experience.
The complaints by users primarily affect the 2017 to 2019 Forte, Sedona, and Soul models. The 2017 Kia Forte Coup and Kia Soul EV are no exceptions.
Over 400,000 of these vehicles have been recalled by Kia for the faulty airbag control unit. The origin of the problem is the soldering joint which got damaged during manufacturing.
The result? The airbags would not deploy.
6. Dangerously Bad Lighting
This problem is associated with Kia brands like Optima, Forte, K900, Sorento, and Telluride. Poor lighting for cars can cause some devastating accident scenes. Many Kia owners have expressed their worries and frustration.
Reports from Car Complaints have it that of all complaints collected on Kia vehicles, lighting issues take up about 5%.
The Kia Forte and Optima may also have dimmed exterior lights, and another problem involves the incessant flashing of headlights.
Kia has recalled over 3,000 K900s, all for headlight problems. Most often, replacing the bulbs would do you no good.
7. Brake Problems
Models with this kind of problem are the Kia Optima, Forte, Sorento, and Sportage. It is a dangerous game to ride in a car with faulty brakes, no matter how minor it seems.
There are a lot of reports raising concerns over Kia car brakes, and it cannot be overlooked anymore.
There are also complaints about very audible and disturbing sounds while applying the brakes. On top of all that, the brake pedal may also be too hard when stepped on.
Good thing they have made some recalls concerning Kia's brake-related problems.
Related: Kia Soul Problems: 4 Common Issues (Explained)
General Pros and Cons
Despite these problems, Kia vehicles aren't all bad. In fact, Kia is a loved model all around the country. Also, the issues that are mentioned may look excessive.
However, consider the fact that we've analyzed the problems of all Kia vehicles and not just a single model. So, the problems can pile up when you view it like that.
These are some pros of having a Kia.
Pros
Low and affordable prices
Roomy rear seats
Quiet Cabins
Long warranties
Smooth rides
Good gas mileages
Stylish interiors
Cons
Low resale values
Noisy engine at higher RPMs
Door lock malfunctions
Engine failures
Airbag failures
Paint peeling and rusting
Brake problems
Related: Kia Telluride Problems: 3 Common Issues (Explained)
What's the Resale Value of Kia Models?
We have reviewed problems common with Kia models. Now let's see the average prices that they can go for after they're used for a set period.
| | | |
| --- | --- | --- |
| Model | Approx. Mileage (Miles) | Price ($) |
| Kia Cadenza | 71,315 | 20,681 |
| Kia Sportage | 71,315 | 13,770 |
| Kia Sorento | 71,315 | 15,627 |
| Kia Soul | 71,315 | 13,128 |
| Kia Forte | 71,315 | 21,914 |
| Kia Niro | 71,315 | 13,944 |
| Kia Optima | 71,315 | 14,436 |
| Kia Telluride | 71,315 | 18,174 |
We approximated average mileage using Kelley Blue Book's estimate of 14,263 miles driven annually. The actual resale value is from 5-year-old vehicles.
Also, these Kia models have an average depreciation of 51% over 5 years.
Related: Kia Sportage Problems: 8 Common Complaints (Explained)
What Do the Reviews Say?
According to J.D. Power, Kia tops the list for their annual Vehicle Dependability Study. Kia is the overall top-ranked 2022 brand, as it has only 145 problems per 100 vehicles. This is quite remarkable, and it says a lot about the brand.
That's not all, Kia also has a reliability rating of 4.0 out of 5.0 on RepairPal. It's also 3rd out of all 32 car brands.
Lastly, it costs only $474 annually to maintain a Kia vehicle. This is lower than the $652 for all car models.
Final Thoughts
There are a few cars we've discussed that show up on almost every list of Kia problems. These are the Kia Sorento, Optima, and Forte. The Sorento also typically undergoes about 55% depreciation in its first 5 years.
While this is not a foolproof metric, it might assist you when deciding on the best Kia to buy. Before you buy any vehicle model, it's a good precaution to explore the model's history.
Sources
8 Glaring Problems With Kia Cars No One Tells You About | HotCars
Do Kias Hold Their Value | Cars Amazing
Was this article helpful?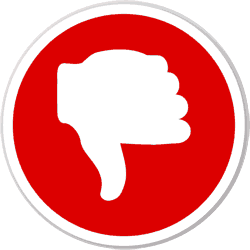 Did you find wrong information or was something missing?
We would love to hear your thoughts! (PS: We read ALL feedback)