The Kia Optima is another popular mid-size sedan from Kia. It can conveniently offer seating for five people, which is why various people love it.
Also, it offers a comfortable cabin, user-friendly tech features, and an active safety system. 
The Best and Worst Years for the Kia Optima Are:
The best years for Kia Optima are 2010, 2017, 2018, 2019, and 2020. The worst years for Kia Optima are 2011, 2012, 2013, 2014, 2015, and 2016. 
In this article, we will explain the best and worst years for Kia Optima. The information will help you decide on the most suitable model to purchase. 
What Kia Optima Years Are The Most Reliable? 
You may want to know how long Kia Optimas last to gauge the reliable model years. These are some of the most reliable years of the Kia Optima:
1. 2020 Kia Optima
The 2020 Kia Optima is a fantastic vehicle with fewer problems. 
When you compare it with the previous models, it is one of the best year models that deliver value for your money. 
It has several features, including
HD Radio

An 8-inch touchscreen, and

A 2.0L inline 4-cylinder engine that powers the vehicle
It is affordable and a decent choice for a mid-size family sedan. The SX trim has a sport-tuned suspension that offers a smooth riding experience. 
It also comes with adjustable seats that you can amend for a pleasant ride.  
2. 2019 Kia Optima
If you are looking for a reliable mid-size family sedan, the 2019 Kia Optima is the right choice. It has several luxury features and is quite affordable. 
The vehicle offers a pleasant ride due to its premium suspension system and roomy interior space. You do not have to worry about the bumps on the road. 
The 2019 Kia Optima has a powerful 185 HP engine that delivers speed and convenience. If you desire fuel efficiency and ample power, the 1.6 turbo engine option of the 2019 Kia Optima got you covered. 
Interestingly, the Optima SX model delivers up to 245 HP and can reach 0 to 60 mph within 6.8 seconds. 
It is more beautiful than the previous year's model and worth every penny. The 2019 Kia Optima comes available in 7-speed sequential and 6-speed automatic transmission. 
The vehicle is excellent for emergency handling, and all road test results are outstanding.  
3. 2018 Kia Optima
The 2018 Kia Optima is an excellent vehicle. It has more safety features than the 2017 model, making its purchase a wise decision. 
Each variant of the 2018 model has the Apple CarPlay and Android Auto options. It has some driver-aid features like blind-spot monitoring and rear parking sensors. 
If you are looking for a safe and user-friendly automobile, the 2018 model is one of the best, with a five-star crash test rating. 
The 2018 model has ample and comfortable space for your comfort, and its interior is built with premium materials for maximum satisfaction. 
The road experience is incredible as the cabin insulates the noise outside the vehicle. It has a spacious cargo space, and the size is 15.9 cubic feet. 
Choosing this vehicle is a brilliant idea for individuals with family members. You can choose between the 1.6L and the 2.0L turbo engine.
These two engines are fuel efficient and known for quality performance. 
4. 2010 Kia Optima
If you want real value for your money, purchase the 2010 Kia Optima. It comes with sufficient interior space for cargo and passengers.
Its exterior is also enticing but seems to be old-fashioned and it also has a 2.4-liter four-cylinder engine that delivers up to 175 HP. 
Its optional 2.7L V6 engine delivers up to 194 HP, and it is known to be fuel efficient, delivering up to 32 mpg on the road. 
This Kia model has robust engine options, irrespective of your choice between the two. 
Lastly, it has a user-friendly layout with a comfortable interior that makes your journey enjoyable. 
5. 2017 Kia Optima
The 2017 Kia Optima makes our list due to several factors. Despite being a simple vehicle that does not get its respect, it is a valued vehicle. 
It has several safety features, such as
Traction control

Advanced seat belts

Curtain

Torso airbags, etc
The safety of drivers and passengers is a priority to the manufacturer, and these features are a bold statement. If you want to save funds on fuel consumption, the vehicle is a suitable choice as the fuel economy is superb. 
Its hybrid variant can push to 46 mpg, and this is interesting. 
What Kia Optima Years Should You Avoid? 
If you want to buy a Kia model, these are the model years you should avoid:
1. 2011 Kia Optima
As the oldest vehicle on this list, the 2011 Kia Optima is one of the worst model years to buy with your money. It has several issues, and the most prevalent problem is engine failure. 
Once faced with such an issue, you must change the engine completely. 
On the other hand, when there is no issue with the engine, it consumes excess oil, and you are likely to hear knocking sounds while in motion.  Transmission issues are part of the nemesis of the 2011 Kia Optima model. 
Most owners have complained about difficulties in changing gears beyond third gear.
They must park their vehicles for minutes or hours to allow their transmission to rest. Meanwhile, you can also explore some problems with Kia cars.
2. 2012 Kia Optima
If you are searching for a reliable automobile, you must avoid the 2012 Kia Optima. It is also known to have a complete engine failure problem.
This problem requires changing the vehicle's engine, which can be costly. Most drivers have complained about the loose steering wheel and sunroof explosion. 
The steering wheel tends to make a squealing noise when the drivers are making a turn. Unfortunately, most drivers who replaced their engines complained about fuel pump failure. 
Once the fuel pump issue is fixed, another problem will usually rise, and it is frustrating. 
The air conditioning system of this model also blows hot air, which is not a good experience for drivers in the summer.
3. 2013 Kia Optima
The 2013 Kia Optima is another problematic vehicle you do not want to buy, as its engine problem is the bane of most of these Kia models.
Most owners have reported the accumulation of oil sludge and the formation of oil sludge leads to excessive oil consumption and eventually causes the engine to fail. 
Most of the primary sedan functions of this model fail, and the sad part is that the steering wheel even sticks while driving at high speeds or pulls to one side. 
This issue can lead to an accident and must be avoided. The paint quality of this model is below average, and most owners have complained that it peels off easily. 
The model loses its beauty within some months of driving, which is not a good report. 
Try to avoid buying the 2013 model. 
4. 2014 Kia Optima
Don't be surprised by the inclusion of the 2014 Kia Optima in this list.
It comes with the 2.4-liter four-cylinder and 2.0-liter turbocharged four-cylinder engines, and the manufacturer recalled these vehicles due to an engine issue. 
Low-pressure gasoline lines in these engines triggered sporadic leaks and fractures, leading to a fire outbreak. 
However, the heat emanating from the engine bay has been fingered as the main issue, so you should avoid this model. 
This model is known for expensive maintenance costs, fire hazards, and engine recalls. 
If you want to avoid a vehicle with unnecessary expenses, this model is one of them. 
5. 2015 Kia Optima
This model's engine problem is the primary issue, and Kia did not consider customers' complaints about the previous models. 
Most owners complain about the complete engine failure of this model. 
The 2015 model is known to consume excessive oil, and most owners have to keep buying oil often to prevent sudden knocking of the engine. 
Another problem with this model is that its steering wheel sticks, making your driving experience a nightmare. The braking system is extreme and causes the owners to lose control whenever they apply the brakes. 
What Are Some Typical Problems With The Kia Optima Models? 
These are the common problems with the Kia Optima models.
Faulty Throttle Position Switch

Defective Door Latch

Weak Alternator

Bad low-pressure fuel hose

Engine failure and malfunction

Sticking the steering wheel

Obsolete transmission software
Go Back: Best & Worst Years For ALL Kia Models
Was this article helpful?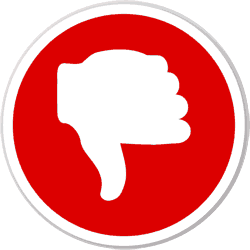 Did you find wrong information or was something missing?
We would love to hear your thoughts! (PS: We read ALL feedback)
ⓘ  The information in this article is based on data from National Highway Traffic Safety Administration (NHTSA) recall reports, consumer complaints submitted to the NHTSA, reliability ratings from J.D. Power, auto review and rating sites such as Edmunds, specialist forums, etc. We analyzed this data to provide insights into the best and worst years for these vehicle models.
---