The Kia Sorento has been on the market since 2002. It has grown in size in the ensuing years, and they changed the chassis from body-on-frame to unibody in the 2009 model year.
Any car can have problems, and the Sorento is no different. Here are the most common issues that Sorento owners had with their vehicles.
Check also our article about how long the Kia Sorento models last.
The new design became front-wheel or all-wheel drive, and the heavy body-on-frame design was replaced with a unibody, which was the foundation for today's Sorento models.
The fourth generation of the Kia Sorento debuted in 2020, and it is the primary platform for the 2022 model.
In the two decades the Sorento has been around, it has changed a good bit, and however, it is still a capable crossover.
1. The engine has failed in some models.
As with many cars, one model year may do fine while others have problems. That is the case with the Sorento. Some model years have been better than others, and engine failure has been isolated.
Engine problems, specifically a failed head gasket, occurred in:
the 2011,
2016,
and 2017 models.
Although Kia has a stellar 100,000-mile warranty, older cars may have problems after the warranty is up.
A failed head gasket allows the water from the cooling system to mix with the engine's oil. It will show up in the radiator, and the water will turn into a gooey, greasy mess.
It can ruin the engine and is a costly fix if it is not caught early.
A blown head gasket can ultimately ruin your engine, and the only resolution then is a new motor or a new car. A new motor for a 2015 Sorento will cost over $4000 for just the engine.
Labor to install it will add another one or two thousand dollars to the cost.
You can also see some of this among the general problems with Kia cars.
2. Headlights burn out with astonishing frequency.
Headlights that failed quite often were in Sorento's earlier model built between 2002 and 2009.
Many owners of cars of that vintage complained of headlights that burned out long before they should have.
Oddly, some owners complained that the light assembly showed signs of burning. However, there was never a recall for this issue, so it must not have been widespread.
However, if you purchase a used Sorento from the above years, beware that the headlights may still be an issue because Kia never issued a fix after all these years.
Although this may seem like a minor problem, headlights are expensive!
3. Faulty door handles
Door handles can be a problem in many cars, and a door that won't open from the outside can be stressful when a child is in the car. Unfortunately, a few owners of 2011 models found that opening the car doors from the outside was impossible.
The child locks made the problem worse.
Although this is a frustrating problem, it could be a problematic issue in the right situation.
There was never a recall for the faulty door handles on the Sorento. However, a service bulletin addressed the faulty front door handles, and Kia offered replacements.
4. The irregular shifter in some models
Another problem with the 2011 model Sorento's was a faulty transmission. In addition, some owners had an issue with shifting gears in some models.
One owner claimed that the car would jerk when they shifted it, and it would often not start until the shifter was moved about.
Another owner took their Kia in for a transmission problem; the dealer reset it and, in the end, had to replace the gearbox. This issue occurred at about 90000 miles.
However, there have been very few incidences of transmission failure in the Sorento.
Transmission problems are not widespread in any model year of the Kia Sorento.
5. Noisy air conditioner
The 2002 to 2009 model Sorento's had AC compressors with faulty clutches. So if the clutch burns out or seizes, your AC's compressor will not work.
The only fix is to replace the compressor, which will often require replacing other parts. In other words, AC repair on any vehicle is expensive and is no different on the Kia.
A bad AC clutch will often warn you that it is failing, as it will emit a high-pitched squeal when you start it up.
If it seizes, the belt that drives it will often break, and then you can have even more problems.
If you own a Sorento from these model years, beware that this problem occurred in some models and may have been fixed. If the AC on a car you are considering buying is not working, it may be a good time to walk away, no matter how good the deal.
6. Timing chain slap during start-up
A timing chain with a weak tensioner can slap when you start your car. It sounds like a car that is low on oil with tapping valves but will stop once the vehicle is running.
The timing belt keeps engine parts moving in perfect synchronization.
When the chain tension gets loose, the slap of the chain is more of an annoyance than a major issue. However, the fix for this problem is the replacement of the tensioner.
Timing chains, unlike timing belts, rarely break, but it does happen. Letting a bad tensioner go can allow the chain to move more than it should and create excessive wear.
This could cause the timing chain to fail at some point.
7. Bad crankshaft pulley bolt in early models
Sorento was built between 2003 and 2006 and had bad crankshaft pulley bolts on some cars. This bolt holds the pulley in place.
A car's pulley and belt systems keep your power steering, air conditioner, alternator, and other essential car systems working. If the pulley fails, none of the other systems will work, and your car may quit running.
If you have a Sorento from these years, this problem may have been fixed or may not, but it does warrant your inspection.
8. Engine coil failure
Engine coils are what supply electricity to spark plugs to make them fire. If they are not working correctly, at the least, your car will not run right, and worse, they can cause damage if they are not attended to.
Most failures of the coils on a Sorento have been reported on cars that have more than 100000 miles on them.
So, if you have a high mileage Sorento, it would be good to have the coils checked to ensure they are still working correctly.
A service bulletin on the coils of the Sorento suggests replacing all four of them.
This is not inexpensive. So, if you are buying a used Sorento, have someone check the coils before you finalize your purchase.
It seems there are several complaints about oil issues on the Kia SUV models.
General Pros and Cons of Kia Sorento
The Kia Sorento is one of the more popular Kia SUVs. We have a list here of the full SUV line up from Kia (past and present).
Whether you buy a Kia or something else, every car has good points and bad.
Listed below are the good and the bad that reviewers have found with the 2022 Kia Sorento.
Pros
Stylish, sport exterior
Four powertrain options for more versatility with available all-wheel-drive
Spacious interior with standard third-row seating
Optional second-row captain's chairs
Fuel economy
A long list of standard features
An infotainment system that not only looks good, but it is also easy to operate
It's also worth mentioning that several Kia Sorento models are available with 3rd-row seating. All models produced after 2020 can have 3rd-row seating installed and prior to 202o you have to check the research we've done in the blog post we link to above.
Cons
The newer line of Sorento's is not as small or inexpensive to buy as earlier models were.
No V6 engine option
The third-row seat is tight for adults
Cargo space behind the third-row seat is minimal
What do the Reviews Say?
"The Sorento is a handsome and satisfying mid-size SUV for folks who don't need the Kia Telluride's extra space."
– Car & Driver.
"The 2022 Kia Sorento is a small SUV that is one of the few in its class to offer three rows of seating."
– Edmunds.
"With a sub-$30,000 base price (among the lowest in the class) and a decent list of standard features, the well-rounded 2022 Sorento is a good value."
– Cars.USNews.com
What is the Resale Value of the KIA Sorento?
The resale value of any car is based on its current mileage, condition, and trim level.
Some cars hold their value better than others.
For example, the Kia Sorento loses about 55 percent of its initial value in the first five years of ownership. That's not bad, but other cars fare better.
| | | | | | |
| --- | --- | --- | --- | --- | --- |
| Years Old | Depreciation | Residual Value | Resale Value | Mileage | Resale Year |
| 1 | $12,110 | 65.15% | $22,640 | 12,000 | 2022 |
| 2 | $13,351 | 61.58% | $21,399 | 24,000 | 2023 |
| 3 | $14,095 | 59.44% | $20,655 | 36,000 | 2024 |
| 4 | $16,499 | 52.52% | $18,251 | 48,000 | 2025 |
| 5 | $19,125 | 44.97% | $15,627 | 60,000 | 2026 |
| 6 | $22,560 | 35.08% | $12,190 | 72,000 | 2027 |
| 7 | $24,203 | 30.35% | $10,547 | 84,000 | 2028 |
| 8 | $24,673 | 29.00% | $10,077 | 96,000 | 2029 |
| 9 | $25,392 | 26.93% | $9,358 | 108,000 | 2030 |
| 10 | $27,338 | 21.33% | $7,412 | 120,000 | 2031 |
Final Thoughts
Like many vehicles that have been on the market for ten or twenty years, the Kia Sorento has constantly improved. However, some early owners wish it was still a small SUV, as it was at its inception.
To stay on top, though, automakers must follow the competition.
Kia has done so with the Sorento and has exceeded in some ways.
As one of the smallest crossovers with third-row seating, it has the edge over its competitors.
GO BACK: Problems for all Kia models.
Was this article helpful?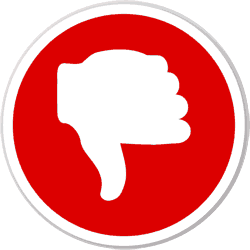 Did you find wrong information or was something missing?
We would love to hear your thoughts! (PS: We read ALL feedback)
ⓘ  The information in this article is based on data from National Highway Traffic Safety Administration (NHTSA) recall reports, consumer complaints submitted to the NHTSA, reliability ratings from J.D. Power, auto review and rating sites such as Edmunds, specialist forums, etc. We analyzed this data to provide insights into the best and worst years for these vehicle models.
---