More and more modern riders regard 1200cc motorcycles as the perfect cruiser size.
Not only do the 1200s have the power to ride hard for long distances, but their low-end torque and nimble frame size also make them perfect city rippers.
That said, in the sportbike world, where engine frames weigh a fraction as much, a 1200cc bike is a speed-demon track monster.
There is no shortage of 1200cc engine-sized motorcycle options on the modern moto market, but how fast do 1200cc motorcycles go?
Here's the Short Answer to How Fast Do 1200cc Motorcycles Go:
While a 1200cc cruiser tops out between 85-130 MPH, depending on make and year model, 1200cc sportbikes can go up to 170 MPH. The difference is due to the aerodynamic construction and alloy materials used when engineering sportbikes, whereas cruisers are beefier builds with more weight. 
1. Indian Motorcycle FTR Rally
While the FTR has always been a flat track monster of 1200, the Rally takes its specs and speed a bit further.
The Rally has some dual-sport, adventure bike tendencies to its wheelset and suspension while also packing the same 1203CC liquid-cooled V-twin motor as ever, pushing 120 horsepower, 87 foot-pounds of torque.
Polaris's stellar engineering squad gave this puppy a gear-driven primary drive and a six-speed transmission to crank its o-ring chain drive and spin the rear wheel at 135 MPH.
Here you can check the recent motorcycle rider demographics.
2. Harley Davidson Iron 1200
The Harley-Davidson Iron 1200 may resemble the iron street bike, but this is a bona fide mid-sized cruiser equipped with ape hanger handlebars, chopped fenders, and a 1200cc, air-cooled Evolution motor based on Harley's legendary Evo engine, one of the most historical 1200s in American moto history.
Harley's modernized Evolution 1200 motor packs 73 foot pounds of torque for a top speed of 118MPH.
3. Triumph Scrambler 1200 XE
The Triumph Scrambler 1200 XE is the top 1200 scrambler from the legendary British bike builders. Triumph has made some of the best cafe racers in the business over the years in various engine-sized packages.
That said, the vision with the scrambler was bold—build a full-powered Triumph cafe racer with a 1200CC motor that's also equipped for some straightforward off-road riding.
Triumph Motorcycles engineers gave the Scrambler XE a liquid-cooled, parallel-twin engine, and not just any old 1200; an 8-valve SOHC style engine with a 270-degree crank angle.
This sleek and slender powerhouse launches at the unexpected top speed of 135 MPH.
4. Ducati Monster 1200 S
The Ducati Monster 1200 S is the full-sized version of the legendary Monster street-sport line, but with upgraded brake systems, suspension packages, and wheelsets and tires.
The 1200 S version of the Ducati Monser stocks a 1,198CC Testeretta V2 Engine, which pushes a whopping 91 foot-pounds of torque for the power of 147 horses. Not to mention the engine is liquid-cooled by a radiator-powered system to maintain its performance while it reaches top speeds upwards of 162 MPH.
5. Triumph Speed Triple 1200 RS
The classic Speed Triple was upgraded with a 1200cc engine as recent as 2021.
The Speed Triple has been a flagship model for Triumph since it hit the streets in 1994, as the Speed Triple is one of the earliest bikes responsible for creating and perfecting the crossover "street-naked" motorcycle genre.
The Speed Triple gets its name from its engine concept, a triple inline engine capable of pushing 177.5 horsepower and 92 foot-pounds of torque with a throttle response that's so instant it's literally dangerous.
It's got a six-speed transmission for easy overdrive and highway miles, with a top speed of 165 MPH.
6. BMW R 1250 GS
The SMW R 1250 GS may share its name with the legendary GS Adventure Series, but its 1250cc box motor and associated specs are all seared towards street riding.
That said, the R 1250 is still equipped for light off-road rips, even if it's not ready for the technical trails of some of its older siblings.
BMW's box engine design is unlike anything else on the market, which leaves some riders critical of it as being high-maintenance simply because it requires special technical skills and tools to maintain and therefore is best left up to the dealerships.
Still, there's no denying the smooth and performance-packed BMW R1250GS engine is high-powered, with a horsepower of 136 pushing 105 foot-pounds of torque.
But BMW Motorrad makes luxury bikes; these specs are tuned for comfort, ease, and ridability more than for speed.
However, the BMW R 1250 GS still gets up to 124 MPH.
Related: How Fast Do 1500cc Motorcycles Go? (6 Examples)
7. Kawasaki ZX-12R
This is by far the fastest bike on the list, with a mind-ripping top speed of 184 MPH, pushing 155 horsepower at 10,000 RPMs.
The ZX 12R's 1200 CC engine kicks hard in the low and mid ranges.
And though riders claim the high-end is dated compared to some more contemporary designs, very few 1200s have topped the ZX-12R's top speed.
The first three gears of its sis-speed transmission have some spread between them, while the top three are close together, allowing riders to take the early three gears to the redline while building speed to rapid fire through the top end.
The Kawasaki ZX-12R's unique gear spacing allowed some impressive acceleration rates at the time of manufacturing, 0-60 in under 3 seconds, 0-100 in less than six seconds, 0-150 in less than 12 seconds, and 0 to its top speed of 184 MPH in less than 25 seconds off the line!
Related: How Fast Do 1800cc Motorcycles Go? (6 Examples)
What Is the Average Top Speed of 1200cc Motorcycles?
A 1200 CC motorcycle can reach a top speed of between 100 and 186 MPH, depending on the type of motorcycle, make, and model, and who's riding it. This makes the average top speed of a 1200cc motorcycle somewhere around 143 MPH.
While the engine size of the machines is undoubtedly a factor in how fast a motorcycle can go, the range of top speeds in the 1200 category there is another variable.
On average, some of the determinants of how fast a 1200cc motorcycle can go can change several times a day or even during one ride.
Let'stakes a look at the three main variables that affect the average top speed of a 1200cc motorcycle:
Riding Habits, Styles, and the Rider's Physical and Mental Conditions
The motorcycle's frame isn't the only thing determining the weight-to-power ratio of a 1200cc moto.
The rider's height, weight, and stature affect his physical and, therefore, the bike's speed. Physique is not the only rider-centric factor either.
A bike that goes 184 MPH in the hands of a beginning is likely only reaching speeds of 85 for at least a while.
The Engine Specs of the Motorcycle
While engine displacement size is indeed a variable in speed, the layout of the motor and its cylinder count and valve layout are also factors, not to mention the transmission gear ratio, frame weight, and body aerodynamics.
Additionally, some manufacturers limit the motorcycle's speed with governor devices some riders choose to bypass for a speed increase.
And finally, the drive chain, sprocket ratio, wheelbase size, and even the tire type and traction all change the top speed of your motorcycle.
Riding Conditions
Last but not least, the conditions of the road, weather, environment, and traffic also affect the average top speed of your motorcycle, and not just in the obvious sense.
The terrain type and the road's quality and layout affect engine performance, traction, and rate of acceleration.
Weather, altitude, air quality, precipitation, moisture levels, and temperature all have subtle effects on air: fuel ratio, traction, engine temperature, cooling capability, performance, and even rider endurance.
Related: How Fast Do 800cc Motorcycles Go? (6 Examples)
What Are the Fastest 1200cc Motorcycles?
Here are some of the fastest 1200cc motorcycles:
BMW K1200S: Top Speed of 174 MPH
Kawasaki Ninja ZX-12R: Top Speed of 184 MPH
Triumph Speed Triple 1200 RS: Top Speed of 165 MPH
Ducati Monster 1200: Top Speed of 162 MPH
Norton V4sV 1200: 160 MPH
Can Complete Beginners Ride a 1200cc Motorcycle?
While complete beginners can ride a 1200cc cruiser, like the Harley Davidson Sportster or Iron, a 1200cc sportbike is a high-powered machine best left to riders with heavy track experience.
1200 for a cruiser like the Harley Iron Evolution is still considered middleweight due to the beefy body and frame design. Cruisers are designed for, you guessed it, cruising.
Therefore, the frame and engine and a bit more spread out for comfort's sake. The 1200cc Evolution engine in a Harley uses most of its power to move the frame and the rider, not just its weight.
The industry-leading technology put into making sportbike frames and engines lightweight and aerodynamic have evolved quite a bit over the past few years.
A 1200cc engine on a superbike is not only revving higher while weighing less but also moving an alloy frame that weighs a fraction as much as a medium cruiser frame. 
Therefore, as far as the race-ready sportbike arena is concerned, 1200ccs on a sportbike are for advanced riders.
Was this article helpful?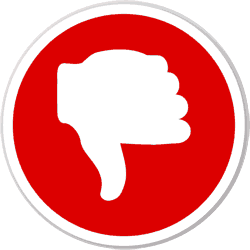 Did you find wrong information or was something missing?
We would love to hear your thoughts! (PS: We read ALL feedback)