You're probably thinking, what are zero gravity seats? Let's find out. Zero gravity seats are fatigue-free seats suitable for very long drives.
The design of these seats alleviates the general tiredness of drivers and puts them in a more relaxing and comfortable sitting posture.
This design is especially curated to ease the burden of long drives and improve the overall body posture of passengers.
What Cars Have Zero-Gravity Seats?
It may come as a big surprise that we do not find this technology in any other vehicles asides from the models produced by Nissan technology.
Of course, this technology can, later on, be implemented in future cars, but currently, only Nissan models have this feature. Apparently, the list will be relatively short because we focus on just one automobile brand.
However, before we delve into the Nissan models that have this technology feature, it is pertinent to understand the overall functionality of these zero gravity seats.
The question of how these seats work, what they do, and their general benefits should be discussed.
How Do The Zero-Gravity Seats Work?
This technology is aimed at establishing a neutral body position for passengers of the vehicle and Nissan achieves this goal by using a 14-pressure point employed in the seats of the vehicles from the hip up to the shoulders.
They build these points throughout the rear seats.
The primary purpose of these pressure points is that it helps to circulate and maintain the natural flow of blood throughout the body.
It is general knowledge that on long drives, passengers' sitting postures can disrupt their blood flow and cause body aches and health issues in the long run.
When this feature is activated, the seat structure maximizes blood flow just by making the muscles, especially in the lower back and legs, relaxed.
Nissan understood the need for drivers to be comfortable and so they put a lot of research and work into the making of these seats. Nissan teamed up with the Yamazaki Laboratory at Keio University in Tokyo.
They went through so many experiments and analyses to test out this design.
They made the experiment so practical as they had to summon drivers (both genders inclusive) with various body shapes and sizes to make sure that these seats were comfortable for all.
In addition, they also made use of various biometrics and medical test to ascertain the various acid levels which could lead up to the fatigue and tiredness of drivers.
With this, they knew the specific approach to take to reduce this discomfort. In years to come, other automakers are likely to adopt this concept.
What Do Zero Gravity Seats Do?
The zero gravity seats look just like any other passenger or driver's seat found in any vehicle, but their functionality and overall efficiency plus benefits are far different.
Nissan adopted the concept of space travel and applied it to their cars. You've probably seen a movie where astronauts were floating weightlessly around in their spaceship.
These seats are similarly designed to help the human body achieve this weightless and relaxed position that astronauts enjoy.
It relieves the bones and muscles in the body and makes them sit pretty and conveniently.
List of Nissan Models That Have Zero Gravity Seats?
While we applaud Nissan for their pioneering zero-gravity seats, Nissan cars still have problems of their own.
There are currently six Nissan models that have equipped with these zero-gravity seats. Read on as we discuss these models.
1. Nissan Altima
The Nissan Altima was the first of the Nissan model to feature this technology as far back as when it was produced in 2013. It is relatively affordable as its MSRP ranges from $25,290 to $34,990, as stated by Edmunds.
The zero-gravity seats in the Nissan Altima garnered attention from a lot of consumers and they were excited to purchase their vehicles.
This model is available in various trim packages. They include the S, SV, SL, SR, and Platinum.
The Altima is generally a well-built car with a quiet ride from the engine. Its engine options come available in a four-cylinder engine or a 2.0-liter turbocharged engine that generates 182 horsepower and 180 pound-feet of torque.
2. Nissan Maxima
The Nissan Maxima came as a performance vehicle with, of course, its luxury interiors and comfortable seats. This vehicle has a starting MSRP of $38,140, as stated by Nissan USA.
The Nissan Maxima is considered a powerhouse as its standard 3.5-liter V-6 makes an exhilarating 300 horsepower.
This revving performance carries the Maxima with so much ease, especially for a full-size family sedan. Car enthusiasts can move to higher trims as it contains more luxurious packages.
However, this is a bit more pricey as its MRSP comes at $44,445. Meanwhile, here are some Nissan Maxima problems.
3. Nissan Kicks
The Nissan Kicks is an efficient sub-compact crossover SUV. This practically means that this model has a lot of cargo accessibility and interior space. It is equipped with a four-cylinder engine that produces 122 hp.
Acceleration or performance is not precisely the kick's forte, but it covers for this inadequacy with its excellent fuel economy.
The Nissan kicks achieve a rating of 31 mpg in the city and 36 mpg on the highway.
Furthermore, the model has a plethora of safety technology that is standard on all trims. Some of them include automated emergency braking with pedestrian detection, lane-departure warning, and adaptive cruise control.
4. Nissan Rogue
The next on this list is the Nissan Rogue. This model is a 5-passenger crossover that has a lot of functionality. The outlook appearance and popularity of the rogue just keep getting better as the years go by.
The rogue is currently powered by a turbocharged 1.5-liter three-cylinder that makes 201 horsepower. This performance is not a great one, but it's not bad either.
Some major functionality of the Rogue is its impressive cargo space of 36.5 cubic feet and its impressive gas mileage, which achieves 27 mpg in the city and 35 mpg on the highway. 
5. Nissan Murano
The Murano is another popular model produced by Nissan. This model has a larger engine than the Rogue, which means that it has a more revving performance.
The Murano is equipped with a 5-liter V-6 engine that delivers 260 hp. Its acceleration gets better because it is assisted by the continuously variable automatic transmission (CVT). 
This model is definitely an attractive car for buyers and spectators. Thankfully, it comes at an affordable starting price of $ 33,660 as stated by Car and Driver.
For high-end features, you can opt for the Nissan Murano SL. It's totally worth it. While you're here, also explore the best and worst years for the Nissan Murano.
6. Nissan Titan
This model is the last vehicle that Nissan equipped with zero-gravity seats. This full-size pickup truck is powered by a v8 engine backed by a nine-speed automatic transmission that delivers 400hp.
The Titan is not only functional, but it's equipped with more tech and safety features. In fact, it rivals other full-size pickup trucks with the likes of the Chevy Silverado, Ram 1500, Ford F-150, and Toyota Tundra.
Sources
What Are Zero-gravity Seats? | JD Power
Was this article helpful?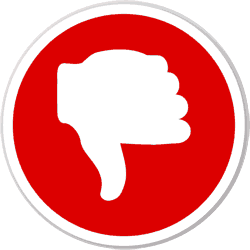 Did you find wrong information or was something missing?
We would love to hear your thoughts! (PS: We read ALL feedback)