No less than 462 recalls have been issued for Lincoln vehicles, starting in 1962.
That's 1.3% of all NHTSA recalls on record and the figure lands Lincoln the #25 spot on the list of vehicle brands with the most recalls.
Below is a list of Lincoln models with the most recalls:
Check also: Demographics for Lincoln car owners.
1. Lincoln Town Car
The Lincoln Town Car was a fleet of full-size luxury sedans manufactured and marketed by Lincoln between 1980 and 2011. Through three generations, the Town Car sold over a million units until its discontinuation.
Number of Recalls
The Lincoln Town Car remains one of the most successful Lincoln nameplates to hit the market. Alongside that, it also holds the title of the Lincoln model with the most recalls, with 113 recalls in its time.
Recalls for the model started in 1983 and the figure represents a whopping 24.5% of all Lincoln recalls since 1972.
With 8 recalls each, the 1996 and 2000 Lincoln Town Car models have the joint most-recalls amongst Town Car models.
The 1998 Town Car is the second most-recalled model with 7 recalls and the 1987, 1995 and 1997 models share the 3rd spot, with 6 each.
It's also worthy of note that most pre-2001 models have 5 recalls or more. Hence, the bulk of the Town Car's recall figure were for models produced in its first 20 years.
The 1984, 1985 and 2003 Lincoln Town Car models have the joint fewest recalls, with 1 each.
The 2006 and 2010 models follow right behind with just 2 recalls each on record.
Below is a list of faults common with the Lincoln Town Car as reported in recall statements:
Seatbelt issues (non-compliance with Federal Motor Vehicle Safety Standard requirements, installation of incorrect seatbelt and retractor assembly on some models, improperly heat-treated buckle base)
Steering faults (tough corrosion which may alter the connection between lower intermediate shaft and upper intermediate shaft and resultant separation of steering column lower bearing)
Electrical system issues (possible chafe of a fusible link in some battery cables)
Tire problems (improper tire selection and rims and non-compliance with FMVSS requirements for tires)
Vehicle speed control issues (possible internal leakage and overheating of speed control deactivation switch)
2. Lincoln Continental
The Lincoln Continental is a nameplate comprising a range of mid-size and full-size cars manufactured and sold by Lincoln.
Production started in 1939 and was eventually discontinued in 2020 due to low sales and the consumer shift to SUVs.
Number of Recalls
Through 10 generations and about 55 years, the Lincoln Continental has accrued 63 NHTSA recalls since 1977. According to ARFC.org, it takes up 13.6% of all Lincoln recalls on record and earns the second spot on the list.
With 9 recalls, the 1988 Continental is the most-recalled Lincoln Continental model on record. The 1986 and 1994 models are 2nd with 5 recalls each.
The 1977, 1982, 1987, 1995, 1997, 1998, 2001, 2018, and 2019 Lincoln Continental models have one thing in common-1 recall each.
Meanwhile, the 1979, 1983, 1984, 1985, 1996, and 1999 models have 2 recalls each and are the second least-recalled Continental models.
It must be said that given the Continental's longevity, its recall figure is spread across its many models. This means the figures aren't as inauspicious as they appear when put into perspective.
Check out this compilation of common problems with the Lincoln Continental as shown in recall announcements:
Service brake faults (missing or improperly installed brake pedal pushrod retainer, possible corrosion of front disc rotor, especially in places with heavy usage of sodium and calcium chloride)
Structural issues (possible fracture of rear lower subframe mount plate nut often caused by exposure to corrosive substances in salt belt regions)
Automatic transmission faults (possible hindrance to rotation of park pawl shaft, which could prevent the necessary engagement with the park gear)
Exterior lighting problems (manufacturing flaws including use of incorrect lenses in building headlights, potential malfunction of the defective control module in the headlamp system, and a resultant shut off)
Related: 5 Chevrolet Models With Most Recalls (Check Before Buying!)
3. Lincoln MKZ
The Lincoln MKZ is a large, four-door sedan manufactured and marketed by Lincoln between 2005 and 2020.
It was known for its hybrid and gas/hybrid variants, all of which were decently rated by critics and sold well over 300,000 units.
Number of Recalls
Starting in 2013, Lincoln has issued 62 recalls for Lincoln MKZ models. It has taken up 13.4% of all Lincoln recalls since 1972 and is ranked #3 on the list of Lincoln models with the highest recall figures.
The 2013 Lincoln MKZ sits comfortably atop the list with 12 recalls on record. And interestingly, its successor, the 2014 Lincoln MKZ, is right behind on the list with 11 recalls.
The 2015 model also takes the 3rd spot with 6 recalls.
If you are looking to buy a used Lincoln MKZ, you may want to exercise caution in buying these models, especially the 2013 and 2014 models.
The 2018 Lincoln MKZ is the least-recalled MKZ model with just 1 recall so far.
With 3 recalls each, the 2006, 2007, 2008, 2016, and 2017 Lincoln MKZ models have the second spot all to themselves. These figures aren't at all threatening, and on the surface, they indicate reliability.
Below is a list of predominant Lincoln MKZ problems as seen in recall statements:
Airbag defects (possible crack of coating on the restraint control module and resultant short of circuits due to prolonged exposure to humidity, possible inflator rupture)
Steering faults (random loosening of steering wheel retaining bolt, potential corrosion of electric power steering gear attachment bolts, especially in seatbelt regions)
Seatbelt problems (possible failure of front seatbelt anchor cable, especially after deployment of seatbelt pre-tensioners during crash)
Service brake issues (unwanted reaction of valves within the ABS hydraulic control units and improper/incomplete closure of valves)
Related: 8 Honda Models With The Most Recalls (Check Before Buying!)
4. Lincoln Navigator
The Lincoln Navigator is classified as a full-size luxury SUV, and it made an emphatic debut in the 1998 model year.
It's the big brother of the Lincoln Nautilus (Mid-size SUV). We also have an overview here of the best and worst Lincoln Nautilus models.
The major sales market is North America, and the Navigator is the Lincoln equivalent of the famous Ford Expedition.
Named Truck of the Year in 2018 at the American International Auto Show, the Navigator has garnered a decent level of success commercially and critically.
Furthermore, find out how well the Navigator fares among Lincoln SUVs in holding its value.
Number of Recalls
Of the 462 recalls for Lincoln vehicles, the Lincoln Navigator received 37 of them, making it the 4th most-recalled Lincoln model.
We have a full list here of the best and worst years for Lincoln Navigator.
An estimation by ARFC.org reveals that the Lincoln Navigator holds about 8.0% of all Lincoln recalls.
The 1998 and 1999 Lincoln Navigator models have the most recalls with 5. With 4 recalls each, the 2000, 2012, and 2018 Navigator models are right behind, with 4 recalls each.
As for Navigator models with the fewest recalls, the 2002 Lincoln Navigator tops that list with just 1 recall so far. The 1997, 2007, 2008, and 2019 Lincoln Navigator models are 2nd on the list, with 2 recalls each.
Below is a list of the most common problems with the Lincoln Navigator:
Vehicle speed control issues (possible overheating or smoke from speed control deactivation switch)
Automatic transmission issues (unintentional downshift to first gear regardless of vehicle speed, inadequately manufactured parking pawl guide plate on some models)
Visibility problems (hindrance of power window movement by second-row window control modules, improperly greased windshield wiper motor)
Fuel system issues (possible crack of fuel rail-crossover hose and resultant fuel leak/smell)
Related: 4 Jeep Models With Most Recalls (Check Before Buying!)
5. Lincoln MKX
The Lincoln MKX is a mid-size crossover SUV offering by Lincoln, produced since 2006. It is twinned up with the Ford Edge SUV and has sold more units yearly than any other Lincoln model since 2016.
Currently in its second generation, the Lincoln MKX has been rated consistently by pundits as one of the best luxury SUVs money can buy.
Number of Recalls
A total of 30 recalls have been issued for the Lincoln MKX since 2008. That figure represents 6.5% of all Lincoln recalls since 1972 and earns the MKX the 5th spot on the list of most-recalled Lincoln models.
The 2008, 2009, 2010, and 2016 Lincoln MKX models have the joint most-recalls with just 4 each. 3 recalls each was enough to earn the 2007, 2011, and 2018 Lincoln MKX models the 2nd spot on the list.
With 1 recall each on record, the 2012, 2013, and 2014 MKX models are the least-recalled models.
It should be noted that these recall figures are mostly mild, and as such, MKK models can be considered reliable in that regard.
Below is a list of common problems with the Lincoln MKX as gleaned from recall announcements:
Airbag faults (incomplete inflation of driver's frontal airbag during crash and possible inflator explosion due to propellant degradation)
Electrical system issues (improper shielding of power supply cables at the starter and the alternator, possible short circuit of battery positive cable harness)
Fuel system issues (corrosion of fuel tank seam weld and resultant fuel leak)
More on Lincoln Reliability
Lincoln is a division of leading automaker, Ford, and the brand exists to manufacture and market luxury vehicles.
Ford acquired the Lincoln brand in 1922, and over the years, its popularity has spread beyond North America to the Middle East and China.
One could say that the Lincoln brand reached the heights of its success when it started making presidential limousines for presidents of the United States.
One of the more reliable Lincoln is the Aviator.
Here's a list of the best and worst years for the Lincoln Aviator generations.
In the 20th century, POTUS from Franklin Roosevelt to George H. W. Bush often rode in a custom-made Lincoln limo, which helped the brand's visibility.
Vehicles emerging from Lincoln assemblies are known for their gorgeous exterior and plush interior.
And while they have a not-so-great reputation for reliability, the Lincoln brand remains one of the most popular luxury brands.
Was this article helpful?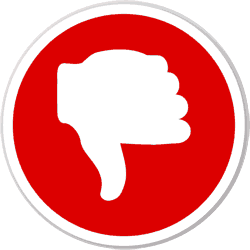 Did you find wrong information or was something missing?
We would love to hear your thoughts! (PS: We read ALL feedback)