The Honda Motor Company is a Japanese conglomerate with headquarters in Tokyo, Japan. It has manufactured several compact cars, SUVs, and light trucks over the years.
It is also renowned for being adept at producing fuel-efficient and super-reliable vehicles. That explains why 5 of the EPA's 10 most fuel-efficient cars from 1984 to 2010 are Honda vehicles.
Honda vehicles have been in the US for several decades and some have been recalled more frequently than others. This article outlines a list of Honda models with the most recalls.
1. Honda Civic
The Honda Civic is a compact that has been in production since 1972. It was a subcompact car until the year 2000 when it was reclassified as a compact car and entered its 7th generation.
Currently in its 11th generation, very few automobiles have been as successful as the Honda Civic. It became the sixth best-selling car of all time in 2020 with a whopping 18 million units sold. The has also racked up several year-end awards and has enjoyed rave reviews from pundits.
Number of Recalls
Not only is the Civic Honda's most successful automobile, it is also the most recalled. Of the 1228 total recalls issued for Honda models so far, the Honda Civic has had the most with 188 recalls.
18 of these recalls were issued for the 2001 Honda Civic with a majority of the problems being about airbags and seatbelts. The 2015 Honda Civic has only been recalled once for incorrect software settings, making it the model with the fewest recalls.
We looked through the issues listed across the recall announcements and found the most recurrent issues were airbag-related problems. Other commonly stated defects include seatbelt problems, fuel system (tank assembly) problems, and transmission problems.
Read more: 11 Honda Civic Statistics You Should Know (Facts & Numbers)
2. Honda Accord
The Honda Accord is a series of mid-size cars manufactured by Honda since 1976. The most popular variant is the 4-door sedan, which has gained extreme popularity and explosive sales numbers since 1989.
As of 2020, the Honda Accord joined its sibling, Honda Civic, in the "18 million club" with over 18 million units sold. It has also received several awards and accolades and being on Car and Driver's 10 Best list for a record 30 times.
Number of Recalls
The Honda Accord has the second most recalls of any Honda model with 184 so far, which is 15% of all Honda recalls since 1977. The 2005 Honda Accord has been recalled 15 times, making it the most recalled Accord model. Most of the issues listed affect the model's airbags (passenger and driver side)
With just 1 recall, the 2017 Accord notches the title of the Honda Accord model with the fewest recall figure.
The most common fault listed in recalls issued across the Accord model years is airbag defects (especially for post-2000 models). Fuel pump issues and electrical system (battery) problems are very common as well.
3. Honda CR-V
Somewhere in between the compact Honda HRV and the large Honda Pilot lies the mid-range SUV known as the Honda CR-V. Honda began production of the CR-V in 1995 and has witnessed a consistent surge in sales since 1998.
It also enjoys great critical success and has an incredible reliability rating of 84/100 on JD Power .
Number of Recalls
Notwithstanding its stellar reliability, the Honda CR-V also has the third most recalls amongst Honda vehicles with 153. That's about 12% of the 1228 Honda recalls since 1997.
The 2002 Honda CR-V has the most recalls amongst CR-V models with 15.
Major issues include airbag defects, automatic transmission problems, and ignition problems. The 2001 and 2020 have the fewest recalls with 1 each.
Common issues across the CR-V model recalls include:
Airbag Issues (frontal and passenger side)
Electrical System Issues (Ignition Switch And Power Window Switch)
Automatic Transmission Issues
Related: How Long Do Honda CR-V Last? (Solved & Explained!)
4. Honda Odyssey
Tailor-made for the North American market, the Honda Odyssey was launched in 1995 and entered its current (fifth) generation in 2018. It has been recognized several times by Consumer Reports as one of the top minivans on the market.
Number of Recalls
The Honda Odyssey accounts for roughly 10.9% of all Honda recalls with 134 recalls since it was launched.
The 2003 Honda Odyssey has the most recalls of all the models with 15. The 2019 model has notably racked up 10 recalls within a relatively short time.
With 1 recall each, the 2017 and 2020 models years have the fewest recalls in the lineup.
Regularly listed issues across Honda Odyssey recalls include:
Mid/Rear Assembly Seat Issues (Abrupt Movement)
Hatchback and Liftgate Issues (Manufacturing flaw)
Service Brake Issues (Fluid leak and faulty brake pedal)
Fuel System Issues (Fuel pump deterioration and possible leak)
Airbag Issues (Ruptured Inflator)
5. Honda Pilot
The Honda Pilot a.k.a Honda's largest SUV debuted in 2002 and it's currently in its third generation.
Upon its debut, it took off very fast and became increasingly popular with American customers, as evidenced by its stellar sales figures.
Number of Recalls
While the reception has been largely impressive, the Honda Pilot often faces criticism for the number of recalls it has accrued-123. Truth is, that's a relatively fair number when placed with other SUVs, but it's about 10% of total recalls for Honda vehicles.
Of the 123 recalls for Honda Pilot models, the 2003 Pilot alone has 14, making it the model with the most recalls. Most of these recalls are for airbag issues and other notable problems include traction control and steering column malfunctions.
The 2018 and 2020 Honda Pilot models have the fewest recalls with 2 each.
Common issues across Pilot model recalls include:
Airbags (Inflator and Module issues)
Seatbelts (Webbing defects)
Engine Cooling (Belt and Pulley damage)
Related: Honda Pilot & Keys: 12 Questions Answered (For Newbies)
6. Honda Element
The Honda Element was manufactured by for a single generation that lasted nine model years (2003-2011).
During its time, it received widespread praise and accolades for its versatile and dog-friendly interior. It was, however, discontinued due to disappointing sales figures, among other reasons.
Number of Recalls
In its eight years of production, the Honda Element was recalled 90 times, which raised questions about its reliability and contributed to its fall.
The 2008 Honda Element received the most recalls with 13 and reasons include airbag defects, wiring issues, and control module malfunction, amongst others.
Most of the other models had between 8-11 recalls, except for the 2005 Element, which was recalled 7 times, making it the least recalled model.
The most common reasons for Honda Element recalls include:
Airbag issues (Ruptured inflators and possible internal explosion)
Automatic Transmission issues (Control module malfunction)
Incorrect trailer hitch wiring
Ignition Problems
7. Honda Ridgeline
The Honda Ridgeline is Honda's mid-size pickup truck first produced in 2004 for the 2006 model year. It has been receiving year-end awards since it first debuted in the 2006 model year and now has several to its name.
It was notably named Green Truck of The Year by the Green Car Journal in 2017 and boasts excellent safety and reliability ratings.
Number of Recalls
According to data from the NHTSA, the Ridgeline has been recalled 82 times.
The 2006 and 2012 Honda Ridgeline have the joint most recalls with 11 each. The 2011 Ridgeline trails closely with 11 total recalls.
Meanwhile, the 2017 and 2018 Ridgeline, however, have the fewest recalls with 2 each. Also notable is the recent 2019 Honda Ridgeline, which has accrued 6 recalls within a short time. Reasons for the regular recalls range from airbag glitches to seatbelt failures, amongst others.
We looked through the recalls and compiled a list of the most recurrent issues below:
Airbag glitches (manufacturing error and possible inflator rupture/explosion)
Wiring Issues (melting/corroding connectors)
Read more: 11 Honda Ridgeline Statistics You Should Know (Facts & Numbers)
8. Honda Fit
The Honda Fit has been in production since 2001 and is now in its fourth generation. It has sold hundreds of thousands of units in the US and millions globally.
The car was named the best economy car in 2008 by US News.
Number of Recalls
Data obtained from the NHTSA reveal that the Honda Fit has 74 recalls to its name. The 2010 Fit has the most recalls with 11 so far. Every other model except the 2016 model, has at least 5 recalls with most of them accruing 9 to 10.
The 2016 Honda Fit is the least recalled model with just 2 recalls since its debut.
Common issues listed across Honda Fit recalls include:
Airbag issues (Inflator likely to explode when exposed to high temperature)
Damaged power window switch
Electronic stability control issues (excessive yaw rates)
Engine cooling problems (spring assemblies likely to fail)
Was this article helpful?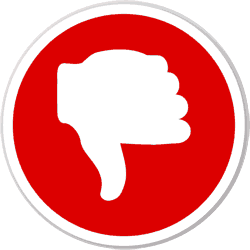 Did you find wrong information or was something missing?
We would love to hear your thoughts! (PS: We read ALL feedback)