The compact crossover SUV segment is home to many magnificent vehicles, but the Honda CR-V outshines the rest.
This model has all we appreciate in crossovers–excellent fuel efficiency, expansive cargo capacity, and high-tech equipment.
Is the Honda CR-V durable? Let's find out in this new article.
Here is the short answer to how long Honda CR-Vs last:
If adequately maintained, a new Honda CR-V can last between 250,000 to 300,000 miles on the road. This translates into a lifespan of 16 to 20 years, making the CR-V one of the most dependable crossovers in the market.
How Many Miles Can You Expect from a Honda CR-V?
Some have described the Honda CR-V as one of the most reliable and durable vehicles ever released. This may ring like a hyperbole, but it's actually closer to the truth than you think.
We have a list here of how long compact SUVs typically last.
An iSeeCars study, after analyzing millions of used-car sales, stated that the average Honda CR-V can reach 200,000 miles. However, reports from owners suggest these cars can last up to 300,000 miles.
A major factor responsible for the Honda CR-V's long service life is its impressive reliability. For years, the Honda CR-V has consistently gotten high scores for reliability. The reliability of these models means they last long on the road.
But you must understand that no matter how reliable the Honda CR-V is, you need to care for it to get maximum miles out of it. This means you have to do things like changing engine oil, replacing filters, flushing the transmission, and so on, regularly.
Caring for your Honda CR-V also extends to treating it well. This means you shouldn't beat it up or ride it roughly.
According to owners, beating up your CR-V will cause it to break down sooner than expected.
If you can do the aforementioned things for your Honda CR-V, getting 300,000 miles out of it is possible.
4th Generation Honda CR-V
Check also our article about the cool keyfob system on Honda CR-V.
How Soon Should You Expect Rust on a Honda CR-V?
While the Honda CR-V is an outstanding vehicle, it is prone to rust, especially when exposed to corrosive elements such as road salt or salty sea air.
As far as we can tell, you are likely to get rust on a new Honda CR-V within the first seven years of ownership.
This remains an estimate based on the reports of owners we found. How early or late rust sets on your Honda CR-V will depend on factors such as region.
If you live in a cold state where roads get salted in winter, your CR-V may rust earlier than that of your pal who lives in, say, Texas.
Similarly, living in a coast-side town will also increase the likelihood of rust getting on your vehicle. This is because salt particles in sea air can stick to your Honda CR-V and wreak havoc by inducing rust on the vehicle.
In fact, one owner reported getting rust on his new CR-V, presumably because it had sat in a dealer lot where it was exposed to air from the sea.
Keep an eye on our article which explains about 11 Honda CR-V Statistics You Should Know
From our research, here are some places on the Honda CR-V that are susceptible to rust:
Door & tailgate
Exhaust system
Sunroof
Undercarriage area
Rear wheel arch
Side panels
We'd advise you to always inspect the aforementioned areas for any sign of oxidation or corrosion. You can also spray rust-protection products such as a fluid film on those parts to prevent rust from setting in.
Please also read our article about driving the Honda CR-V in snow and winter.
How Long Do Honda CR-V Last Compared to Similar Car Models?
The Honda CR-V is a legendary performer in its class, but the crowdy crossover segment is home to several other winning models.
Here, we compare the longevity of the CR-V to the competition. We also have a list of the best and worst years for Honda CR-V.
Honda CR-V vs. Toyota Rav4
Together, the Honda CR-V and Toyota Rav4 represent two of the most popular compact crossovers ever made. While the Rav4 and the CR-V are tied in many respects, the Honda CR-V wins out on the durability front.
With proper maintenance, you will get around 250,000 miles of service from a Toyota Rav4. In comparison, the Honda CR-V can last up to 300,000 miles, if properly maintained.
Honda CR-V vs. Subaru Forester
The Subaru Forester is another of the great cars in the compact crossover segment.
In fact, the Subaru Forester is among models that you may consider as an alternative to the Honda CR-V. But the CR-V lasts longer than the Subaru Forester.
Our research shows the average Subaru Forester can deliver about 250,000 miles, which is quite impressive.
However, this is still lesser than the mileage you will get out a Honda CR-V, which is around 300,000 miles.
Honda CR-V vs. Mazda CX-5
The Mazda CX-5 is reputed to last between 200,000 to 250,000 miles. By comparison, the Honda CR-V will last you a whopping 300,000 miles.
This means the average Honda CR-V will last longer the CX-5 by 50,000 to 100,000 miles, depending on how you calculate it.
Honda CR-V vs. Chevrolet Equinox
The Chevrolet Equinox lasts 200,000 miles compared to the Honda CR-V, which lasts around 300,000 miles. That 100,000-mile disparity translates to a difference of six years in the lifespan of the two models.
How Reliable Is a Honda CR-V?
After scouring forums and various sites, we can confidently say the Honda CR-V is one of the most reliable compact crossovers on the market.
Built with high-quality materials, Honda CR-Vs can stay in excellent condition with minimal repairs.
Most Honda CR-V owners will swear by the reliability of the vehicles. And many of these individuals say they've reached high miles with nothing but routine maintenance.
This may explain why an iSeeCars study found that the CR-V is among the few vehicles that owners keep for 15 years or more.
The Honda CR-V gets good reliability ratings–more proof of its impressive dependability. RepairPal gives it a near-perfect 4/5 reliability rating and ranks it the second most-reliable compact SUV out of 26 models.
Similarly, J.D. Power gives the 2020 Honda CR-V a well-above-average 3/5 predicted reliability rating. This places it in the top tier of the compact SUV segment in terms of reliability.
Make sure to also read our article on how long Ford Escapes last.
The Best and Worst Years for Honda CR-V
Carcomplaints.com, a site that curates vehicle complaints, designates the 2011 Honda CR-V as the worst model year within the lineup. This particular model is plagued with some severe issues, some of which we've listed below:
Unwanted acceleration
Abnormal tire wear
Excessive oil consumption
Malfunctioning door lock/actuator
Steering fluid leaks
The 2015 Honda CR-V is another model year you want to avoid. This model has over 700 complaints listed for it on the NHTSA website.
So, what then is the best model year for the Honda CR-V? That would be the 2020 Honda CR-V. It has relatively few complaints or reported problems and makes for a problem-free model.
What About Recalls for These Models?
The Honda CR-V has been recalled 39 times since it started production. Below is a breakdown of the recall data for each model year:
2002: 12 recalls
2010: 10 recalls
2003: 10 recalls
2005: 9 recalls
2004: 9 recalls
2011: 8 recalls
2009: 8 recalls
2006: 8 recalls
2007: 7 recalls
2008: 7 recalls
2017: 3 recalls
2012: 3 recalls
2016: 2 recalls
1999: 2 recalls
1998: 2 recalls
2015: 2 recalls
1997: 1 recall
2013: 1 recall
2018: 1 recall
Honda CR-V Model Year List
Here are model years for the Honda CR-V
First Generation
1997 Honda CR-V
1998 Honda CR-V
2000 Honda CR-V
2001 Honda CR-V
Second Generation
2002 Honda CR-V
2003 Honda CR-V
2004 Honda CR-V
2005 Honda CR-V
2006 Honda CR-V
Third Generation
2007 Honda CR-V
2008 Honda CR-V
2009 Honda CR-V
2010 Honda CR-V
2011 Honda CR-V
Fourth Generation
2012 Honda CR-V
2013 Honda CR-V
2014 Honda CR-V
2015 Honda CR-V
2016 Honda CR-V
Fifth Generation
2017 Honda CR-V
2018 Honda CR-V
2019 Honda CR-V
2020 Honda CR-V
Are Honda CR-V Expensive to Maintain?
The Honda CR-V is perhaps one of the most inexpensive compact SUVs to maintain. According to RepairPal, you will spend around $407 annually on servicing your Honda CR-V.
This places the Honda CR-V in the realm of cars that have excellent ownership costs. We suspect only a few models (maybe the Toyota Rav4) have lower maintenance costs than the Honda CR-V.
Also read our article about how long the Honda HR-V lasts.
How Long Do the Brakes Last?
Honda CR-V brake pads and rotors should get anything between 30,000 to 60,000 miles. The lifespan of your brakes is subject to the maintenance it receives.
Regular maintenance will see your brakes last up to 60,000 miles or, if you're lucky, 70,000 miles.
How Long Do the Tires Last?
Provided you keep up with regular maintenance and nothing damages your tires, they should last about 50,000 miles, which is about three to four years.
However, owners have varying reports on how tires last. This is mostly because tire wear depends on use and maintenance, which vary from person to person.
How Long Do the Transmissions Last?
The average Honda CR-V can have its transmission last between 120,000 and 180,000 miles before needing replacement.
We recommend periodic transmission fluid flush and filter changes to keep your tranny in great condition.
How Long Do the Spark Plugs Last?
According to Honda, the spark plugs will need replacement after seven years or 105,000 miles, whichever comes first.
You should get your technician to check the condition and gap of the spark plugs at intervals recommended in the service manual.
What About Insurance Cost?
You will spend about $2,364 on insurance for your Honda CR-V annually.
This means you'll be shelling out $197 in monthly insurance payments for your CR-V.
Tips to Prolong the Life of Your Honda CR-V
Here are ways to increase your Honda CR-V's life:
Give your car the maintenance and care it deserves.
Avoid any modifications that can increase the strain on vital components.
Prevent your car from becoming a rust bucket by rustproofing it.
Resources
https://www.iseecars.com/longest-lasting-cars-study
https://repairpal.com/reliability/honda/cr-v.amp
https://www.cars.com/research/honda-cr_v/
Was this article helpful?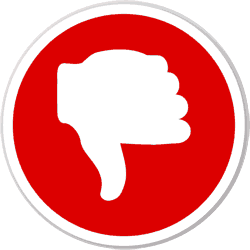 Did you find wrong information or was something missing?
We would love to hear your thoughts! (PS: We read ALL feedback)