Adjustable seats are increasingly popping up in cars as part of concerted efforts to increase customer comfort. However, most cars have only adjustable front seats, which may leave rear occupants in discomfort.
To help you, we have scoured dozens of car models to identify vehicles that have adjustable backseats.
Here are 10 popular models that have adjustable rear seats. Meanwhile, also explore some cars with electric memory seats.
1. Toyota Avalon
For long, the Toyota Avalon has remained atop the luxury sedan class, with huge sales every year.
It's easy to see why the Avalon is a huge draw for many—the expansive cabin and cargo hold and the litany of luxury features make driving a breeze.
The Avalon boasts various standard amenities designed to enhance passenger comfort.
For instance, the 2020 model has heated front seats and dual-zone climate control to adjust cabin temperatures.
Check this list of 11 cars that come with heated seats as standard.
You can adjust the driver's seat in up to eight different ways to increase comfort while driving. The front passenger seat boasts adjustability, too, and has four different configurations.
The rear seats are also adjustable, to some extent. You can have them recline up to 10 inches, so your rear passengers can enjoy a comfortable ride as well.
Reclining rear seats are quite rare for family sedans and are mostly found on high-end luxury models.
The Toyota Avalon is perfect for those who cannot splurge on a Bentley or BMW but want some automotive luxury taste.
Coming in under $40000, the Avalon is cheaper than most luxury brands and offers plenty of value.
2. BMW 7 Series
With throne-like seating and exquisitely finished interiors, the BMW 7 Series screams German opulence and luxury.
The sedan comfortably seats five, although the number drops to four when you choose the executive-style seats.
This BMW model has a pot-pourri of features dedicated to improving the comfort of occupants.
For instance, you get individual climate control systems that ensure the cabin's temperatures are suitable for occupants.
Also, you get 14-way power-adjustable and heated front seats for increased ride comfort. Backseat occupants are not left out, as the BMW 7 Series offers power-adjustable rear seats as an option.
If you're looking for a genuinely comfortable sedan, you cannot go wrong with the BMW 7 Series.
The presence of both power-adjustable front and back seats means everyone in the car can enjoy a serene and relaxing ride.
You should also explore some cars with sliding rear seats.
3. Cadillac CT6
American luxury cars are rare these days, with many US automakers like Ford and GM ditching sedans in droves.
The Cadillac CT6 remains one of the most luxurious nameplates to come from a US brand.
The CT6 blends tasteful design, spacious seating, and advanced technology to create an awe-inspiring vehicle.
Cadillac understands that a luxury car is not complete without a dash of practicality. And it has made a car that performs well on both fronts.
Of utmost importance to us are the various comfort-enhancing features on the CT6 models. This model features plush, leather-covered seating that has enough space to seat five adults comfortably.
Buyers get 14-way power-adjustable front seats as standard equipment to aid driver and passenger comfort. However, you can get power-adjustable rear seats if you want to adjust the backseat on trips.
Want to splurge further? You can get adjustable backseats that come with heating, ventilation, and massage capabilities.
Also, check out some popular cars with removable seats.
4. Porsche Panamera
Fifty years ago, no one would have thought Porsche capable of making a sedan.
But times are changing, and in 2020, we have the Porsche Panamera, considered the sportiest luxury sedan available.
The Panamera combines Porsche-like performance and the luxury and practicality of family sedans. It also boasts smooth handling that guarantees a ride high in comfort and luxury.
Seating is spacious on the Panamera, and it can hold five people without anyone feeling cramped. You also get a climate control system that ensures occupants don't feel the effects of adverse weather.
Like most luxury models, the Panamera has standard power-adjustable front seats.
But you can let your passengers in on the fun by spending extra on the optional power-adjustable rear seats.
Especially if you have tall passengers, an adjustable back seat will help improve legroom and increase comfort.
5. Audi A8
Starting at $88,090, the Audi A8 is for those who prize luxury and are willing to pay top dollar for it.
The A8 combines exquisite styling, advanced technology, and luxury in one attractive package. Even so, it features a subdued design that refuses to scream for attention like flashy rivals.
The Audi 8 has enough high-tech infotainment features to make your trips enjoyable.
It even has Android Auto and Apple CarPlay as standard features, so you can do fun things on your phone while concentrating on driving.
The interior benefits from the best of Audi styling and features premium cabin materials finished in leather and wood.
However, the A8's cabin offers more than good design; it is incredibly spacious and comfortable.
Heated front seats that come with 18-way power adjustments are standard. But, if you choose, you can get adjustable backseats as part of your upgrades.
Adjusting the backseat ensures your lumbar is not affected by the seating position. It also increases the legroom available and turns your car's rear into an executive suite.
Please also check our article about popular cars with extra big trunks.
6. Genesis G90
The flagship model for Hyundai's Genesis luxury brand, the G90 is an ultra-luxurious vehicle that offers smooth riding and agile handling.
It is as comfortable as rivals from Mercedes and BMW but costs significantly less.
A major USP for the Genesis G90 is the luxury cabin it offers buyers. Inside, the G90 can comfortably haul five passengers, with the comfy seats promising a relaxing ride.
The front seats are broad and heated, with the driver's seat coming with a 22-way adjustment. You can enter your weight and height, and the system will recommend the best seating position for your comfort.
Like most high-end luxury cars, the G90 offers the option of getting power-adjustable rear seats.
You can even add ventilation when you want to get the extra features to increase ride quality further.
Make sure to also read our article about popular cars with strong headlights.
7. Jaguar XJ
Being a UK nameplate, the Jaguar XJ is the odd one out amidst popular luxury sedans, most of which are from Germany.
Nonetheless, the Jaguar XJ manages to stand out amidst a sea of competitors with classic styling cues and sharp driving dynamics.
The XJ starts at $76,725 but justifies the cost by packing some pretty impressive features. Among these is a 3.0-liter supercharged V-6 that makes 340 horsepower, enough to satisfy your thirst for performance.
You also get sharp steering and a firm suspension that increase drive quality.
A three-seater rear bench is standard, although you can choose electrically adjustable rear seats with massage functions.
However, going for adjustable backseats eliminates the seat-fold feature found on regular XJ sedans.
Jaguar has announced plans to phase out the XJ sedan due to low sales. As such, you can score some good deals, as prices of used models often drop after the nameplate is discontinued.
8. Lincoln Continental
Along with Cadillac CT6, the Lincoln Continental is among the few available American luxury brands, although even it is set for discontinuation later in 2021.
While Continental sales have been slow, the sedan remains a viable option for anyone who wants luxury on a budget.
The Continental has received plenty of criticism for its less-than-stellar interior but makes up for it with spacious seating and easy-to-use infotainment system.
The cabin holds five and has 10-way power-adjustable, heated front seats, complete with a leather-wrapped steering wheel.
The Continental also guarantees comfort for rear passengers and offers available 4-way, power-adjustable and power-reclining backseats.
These are among a long list of options that cover heating and massage capabilities for rear seats.
The Continental also offers a decent collection of tech features that improve comfort and ride quality.
For example, you get dual-zone climate control that keeps the temperature in the car at manageable levels.
Also read our article about popular cars Active Sound Design.
9. Kia K900
The Kia K900 is another example of a luxury car that caters to the needs of those who don't have the money for ultra-expensive luxury models.
It offers typical luxury-car qualities—spacious seating, smooth driving, and quality infotainment—at a lower price than many of its rivals.
Exterior features on the K900 include fog lamps, daytime running lights, power-folding side mirrors, and LED headlights.
The interior doesn't do badly and has power-adjustable and heated front seats, which are also ventilated. Dual-zone climate control, a heated steering wheel, and Nappa leather seating are also standard.
Owners will be delighted at the K900's impressive rear seat package.
Among other things, you get standard heated rear seats and LATCH connectors for seating kids. The K900 also offers an optional 14-way power-adjustable right backseat, and a 12-way power-adjustable left backseat.
10. Mercedes-Maybach S 650
We put off discussing the Mercedes-Maybach S 650 in the spirit of saving the best—and most expensive—for last.
Mercedes built the Maybach S 650 for the rich and has adjustable backseats to promote comfort.
Speaking of passenger comfort, this model has standard 12-way power-adjustable memory seats to keep front passengers coddled up.
Meanwhile, passengers in the back enjoy heated, ventilated executive rear seats that are power-adjustable.
Was this article helpful?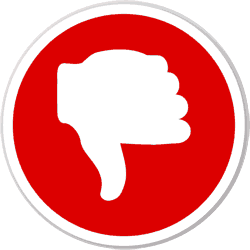 Did you find wrong information or was something missing?
We would love to hear your thoughts! (PS: We read ALL feedback)