Cruise control is an automotive feature aimed at providing convenience while assuring top-notch safety. It lets you set your preferred vehicle speed and controls your car's movement so it doesn't collide with the vehicle in front of it.
In this article, we discuss vehicle models that offer adaptive cruise control.
Get ready to find out if your favorite trucks, sedans, and SUVs come with cruise control!
1. Hyundai Sonata
The Hyundai Sonata has Hyundai's innovative SmartSense Advanced Driving Assistance Systems (SADAS).
This system comprises several features including three radar sensors, five cameras, and 12 ultrasonic sensors.
Among other things, these equipment enhance the Sonata's adaptive cruise control ability as well as the stop-and-go system.
The SADAS also makes sure other features on the Sonata, like warning signals and automatic braking, work seamlessly.
2. Volvo S60
The all-new Volvo S60 joins a long line of Volvo models to feature adaptive cruise control.
The S60's cruise control system is called the "Pilot Assist" feature.
The Pilot Assist system works to maintain a reasonable distance from other road users.
It also provides automatic braking and acceleration to limit driver input in situations like stop-and-go traffic.
Unlike other cruise control systems, the Pilot Assist doesn't need a car ahead of you to determine vehicle speed.
As such, you can easily activate it when there are no vehicles near you.
Here are few examples on our article that you should know about Volvo & Depreciation: Numbers 
3. Kia Soul
The Kia Soul offers a variation of cruise control, which the company calls "smart cruise control."
Available as optional equipment on the Soul models, the Smart Cruise Control system offers emergency braking and forward-collision.
So, if you get too close to a nearby vehicle, the SMC system will alert you and activate the brakes to avert collision.
Even with its small size, the Kia Soul promises an enjoyable ride, made even better with the availability of cruise control.
Luxury features on the Soul include a heated steering wheel, adjustable seats, and climate control. For an SUV specific list, view the compact SUVs with adaptive cruise control.
4. Honda Accord
A perennial bestseller, the Honda Accord boasts some really cool technology.
Notably, it has the Honda Sensing system that offers adaptive cruise control along with advanced safety-focused features like emergency braking.
The Honda Sensing system has a suite of powerful cameras that can detect nearby vehicles and also read traffic signs.
Due to the latter ability, the Honda Sensing system can tweak your Accord's speed to meet speed laws.
5. Toyota RAV4
The Toyota RAV4 is a bestselling SUV that offers top-notch safety and luxury features.
In particular, RAV4 buyers can get adaptive cruise control as optional equipment.
The RAV4's ACC system uses radar sensors to help the vehicle maintain a safe distance from other vehicles.
The sensors alert drivers to potential forward collisions and can control automatic braking and acceleration abilities as well.
6. Mazda 3
The Mazda 3 offers a system that has adaptive cruise control, rear-cross traffic detection, and blindspot monitoring capabilities.
If you get the premium equipment package, more advanced safety and luxury features will be yours.
These include a heated steering wheel, heated front seats, and a GPS navigation system.
7. Nissan Altima
The Nissan Altima has one of the best adaptive cruise control systems we have seen.
Its variation of the ACC feature is known as "ProPilot Assist."
With the ProPilot Assist system activated, your vehicle can follow vehicles safely.
The ProPilot system helps with automatic acceleration and braking to control your vehicle's distance and speed.
It also stops your vehicle from deviating from its lane by adjusting the steering for maximum lane control.
The ProPilot system itself comprises an electronic control module, front-facing cameras, radar, and sensors.
8. Toyota Corolla (Hatchback)
The Corolla Hatchback has a well-designed adaptive cruise control that makes long drives more comfortable.
This model has camera sensors that can estimate your vehicle's proximity to other vehicles, ensuring you follow at a safe distance.
The ACC system can gauge the speed of the vehicle ahead of you and will automatically slow down your vehicle if the car in front reduces speed.
9. Honda Insight
The Honda Insight is a hybrid that drives more like a luxury car than some boring eco-friendly car.
More importantly, it does not sacrifice stylishness or comfort for fuel efficiency, which makes it exceptional among hybrids.
Comfort is a particularly strong element of the Insight hybrids. It has comfortable seating for five and offers luxury features like heated seats.
Drivers can also relax on those long highway rides, thanks to adaptive cruise control.
The ACC system allows you to set the speed you want the car to travel. It will then adjust the throttle and exert the brakes slightly to maintain your preferred speed.
The Insight's cruise control system comes with a Low-Speed Follow feature.
This feature works by halting your vehicle once the vehicle ahead of you slows down.
10. Volkswagen Jetta
The Volkswagen Jetta is an affordable compact sedan that features decent styling and high-quality German engineering.
Buyers will particularly love this model's excellent fuel economy and comfortable drive experience.
New Jetta models have the Volkswagen Adaptive Cruise Control system. This feature helps your Jetta to maintain a set distance from the vehicle ahead of you.
It will reduce your vehicle's speed if it detects the preceding vehicle slowing down.
The ACC system may also apply the brakes if necessary, to prevent a forward collision.
To use this system, you have to select the button on the steering wheel.
Afterwards, you can set the cruise speed and the following interval using the buttons on your steering wheel.
Please also read our article about popular cars with great ambient lighting.
11. Volkswagen Passat
The Volkswagen Passat is another great sedan from Volkswagen that offers adaptive cruise control.
The Passat is notable for its comfortable cabin, practicality, and exquisite style.
More impressive is the fact that the Passat costs less than most rivals, yet offers similar features.
At an affordable price, you get a quiet and comfortable interior along with high-tech safety features such as emergency braking and blindspot warning.
You also get the Volkswagen Adaptive Cruise Control system that's more advanced than regular cruise control systems.
While regular cruise control systems maintain a constant speed, the Volkswagen ACC variant also helps with maintaining a distance interval with the preceding vehicle.
The ACC system controls your vehicle's throttle and brakes to slow down and speed up when necessary.
12. Ford Super Duty
It's not easy being in the same lineup with the ultra-successful F-150, but the Ford Super Duty (F-250/F-350/450) models have carved a niche for themselves in the truck market.
These models are notable for their rugged performance and unmistakable luxury trappings.
The Super Duty line comes with a tailgate step and seven cameras to make driving easy.
It also features comfy cabin seating and has a top-notch cooling/heating system to enhance comfort in all weather.
Ford offers cruise control with the Super Duty models, along with forward-collision warning, and other safety features.
There's also a Trailer Reverse Guide that makes backing up a little easier by providing visual cues and tips.
13. Honda Ridgeline
The Honda Ridgeline puts the 'V' in 'Versatility'.
Unlike many pickups, the Honda Ridgeline has car-like handling capabilities and can function as a daily driver.
Even so, it can tow and haul and pretty much everything a pickup can do.
The Ridgeline's versatile performance likely informed Car and Driver's decision to give it the 'Best Midsize Pickup' award in 2019.
As it's comfortable, so is the Ridgeline safe. This all-round SUV features the high-tech Honda Sense technology.
In this suite of safety features, you'll find Lane-Keep Assist, Road Departure Mitigation System, and more importantly, Cruise Control.
Lane assist is often found in affordable electric cars, but also in this fine model.
Make sure to also read our article about popular cars with adjustable back seats.
14. Ford F-150
The Ford F-150 is, without a doubt, the most popular truck in the US.
The proof lies in the numbers—for over 40 years, the F-150 has remained the bestselling truck in the US.
A big reason the F-150 remains an attractive option for many is its ability to blend performance with excellent ride comfort.
The F-150 can tackle trails, but it can also tour the highways without you feeling discomfort.
Newer F-150s have adaptive cruise control, which makes driving even more convenient—and safer, too.
Other safety-focused features on the F-150 models include lane-keeping system, automatic braking, hill descent control, and automatic high-beam headlights.
15. Chrysler Pacifica
In a segment that's known for staid styling and little specialty features, the Chrysler Pacifica stands out with its sleek design and hybrid engine option (it's the only minivan with a hybrid).
It also offers typical minivan comfort, coming with various features that enhance ride quality and tranquility.
You get adaptive cruise control, an in-cabin camera, and on-board vacuum for cleaning up spills.
Safety tech like forward collision warning, lane-departure warning, and rear cross-traffic alert are available on the Pacifica models.
With three rows of seating, the Pacifica can ferry up to seven passengers at once.
What do you still need in a family vehicle that the Pacifica doesn't provide?
Also read our article about popular cars with butterfly doors.
16. Hyundai Palisade
The Hyundai Palisade is a great option for buyers of three-row SUVs.
Closely related to the Kia Telluride, the Palisade comes standard with many safety and comfort features.
Yes, it doesn't have the sporty performance of some rivals.
But, at least, it gets a refined ride made better by a luxurious cabin and comfort-enhancing features like cruise control.
Palisade buyers get a blind spot camera, pedestrian detection system, among other things. Lane-departure warning and forward collision are also available on the SUV to keep you safe.
17. Ford Escape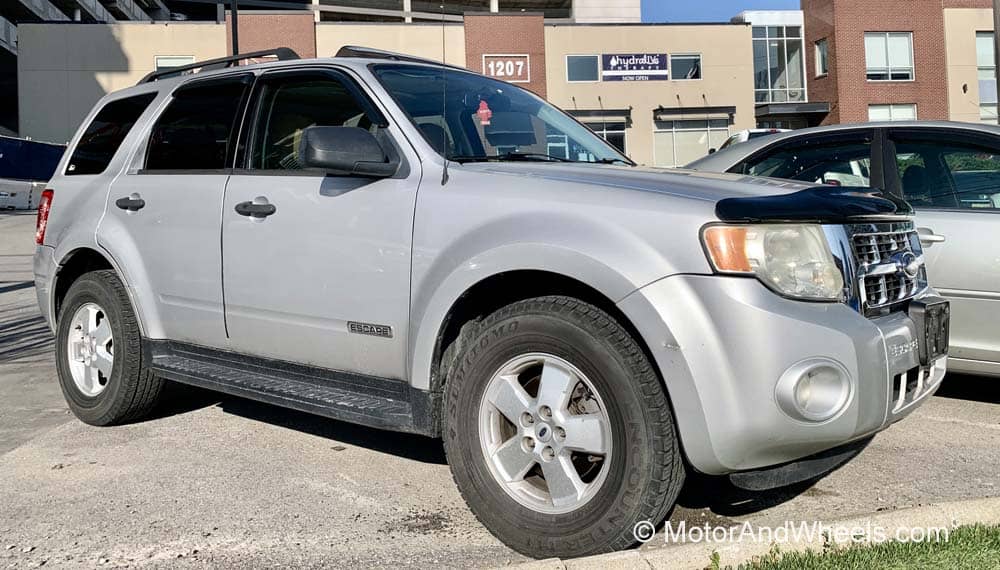 Ford's popular compact SUV offering, the Escape, has enough design cues to satisfy your need for individuality and enough space to handle family transportation duties.
It also offers improved fuel economy, thanks to the addition of a hybrid model in 2020.
Fuel economy is perhaps the Escape's biggest claim to fame.
Per estimates, the Escape returns an impressive 44 mpg on city roads and 37 mpg on the highway. This makes it good for use as a daily driver.
The Ford Escape has available cruise control models in the lineup.
Hence, you can control the speed of your vehicle without hitting any other vehicles on the road.
Electric cars with cruise control
We made a separate article about electric cars with cruise control.
Check the link above to read more about these great electric cars.
Was this article helpful?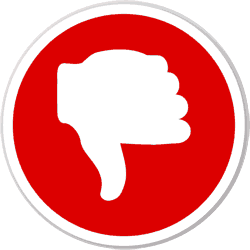 Did you find wrong information or was something missing?
We would love to hear your thoughts! (PS: We read ALL feedback)