Nissan Rogues are a formidable contender when it comes to compact SUVs, so if you're on the market for one, then you're among many other owners and potential owners.
Choosing the right year in which the Nissan Rogue was released is important, because not every year was a good one.
Here is an overview of the seven best and worst Nissan Rogue years, so you can end up purchasing a reliable vehicle from one of its best years.
The Best & the Worst Nissan Rogue Years
The Nissan Rogue is a sought after vehicle for a reason: it is very reliable, has a number of amenities, and is very visually appealing.
It also appeared impressive and ready to dominate the road. Many owners purchased their newly unveiled 2008 Rogues with enthusiasm.
However, some years have been better than others for the Rogue, and here are the years that you should choose from when purchasing a Nissan Rogue.
The First Generation of the Nissan Rogue – 2008 – 2015
2008 – Not quite what was expected
Owners couldn't wait to drive their Rogues, and their expectations were high. The very first Nissan Rogue was the 2008 and was initially released in October 2007. Despite the fact that its debut year was exciting, it was also one of the worst years for the vehicle.
There were five different recalls, regarding:
the transmission,
steering,
tire pressure,
among others.
Despite some issues, it still had some positive reviews.
So, even though this year's Rogue isn't a recommended one, it still has some positive aspects about it.
It's comfortable, practical, safe, and attractive.
2009 – A better year for the Rogue
After a disappointing debut in 2008 due to several mechanical issues, the Nissan Rogue had a relatively good year in 2009. Despite having three recalls on this year's model, the 2009 Rogue was safe and reliable, and owners fell in love with it.
In fact, if it hadn't been for the unremarkable design, the Rogue from this particular year might have earned even more brownie points.
However, if you're looking for an affordable used compact SUV and you don't need a lot of bells and whistles, then the 2009 can be a definite consideration for you.
2011 – The problems continue
The 2011 Rogue is another model that you should stay away from. 
Despite the fact that it only had two recalls, it has proven to be unreliable and unsafe due to the magnitude of the transmission problems.
2013 – A year in which the Nissan Rogue was plagued with problems
This year's model was deemed worse than other compact SUVs, as it experienced a number of mechanical issues that angered and frustrated owners.
You should definitely refrain from purchasing a 2013 Nissan Rogue unless you're prepared to pay for frequent and expensive repairs.
What types of mechanical problems did the 2013 Nissan Rogue have? First of all, the Rogue had back seats that lacked adequate space and outdated equipment. Of course, these issues weren't related to the functioning of the vehicle.
The most well-known problem that this vehicle had was transmission failures, which cost about $1400 and doesn't include labor. With the parts and labor, you can expect the replacement of this vital part of your vehicle to exceed $5,000 in most cases.
2014 – Another bad year for the Rogue
Manufacturers attempted to clean up the problems that the 2013 had experienced so they wouldn't spill over into 2014, to no avail. In fact, the 2014 model had so many operating issues that there were a total of eight recalls.
In addition to the same transmission issues from the prior year, the 2014 Rogue has issues with
the air conditioning,
the body,
interior issues,
errors with the airbags,
and more.
What a disastrous year for the Rogue!
Note: The Nissan Rogue is called Nissan X-trail in Europe:
The Second Generation of the Nissan Rogue – 2015 – 2019
We find 3rd-row seating in some of these Nissan Rogues. The second generation was in many ways a good generation!
2015 – Another problematic year for the Rogue
Despite the fact that the 2015 model of the Rogue received higher than average scores on safety and reliability, it experienced mechanical issues that owners weren't too happy about.
Not only did it continue to experience problems with the transmission, but owners also reported that the 2015 model was much louder than others, and it also felt like driving in slow-motion, as it was underpowered.
2017 – Nissan Rogue's best year ever
There is certainly nothing negative that can be said about this particular Nissan Rogue model.
2017 was a golden year for the Nissan Rogue, and Nissan really hit the jackpot, and as a result, this year's Nissan Rogue became a Top Safety Pick Plus by the Insurance Institute for Highway Safety.
In addition, the 2017 Rogue received an 84 out of 100 regarding safety by J.D. Power. So, not only is the 2017 Rogue immensely safe, but it's also quite reliable.
2018 – Not quite right
Nissan wanted so much to have a repeat of the success that the prior year's model experienced, but things didn't quite work out that way.
A new feature, the vehicle's forward collision avoidance system, malfunctioned, and caused numerous complaints from dissatisfied owners.
Evidently, the system would initiate even though there had been no issues with collisions or near-collisions. It was quite unnerving for this system to activate when there was no obvious hazard present.
2019 – A much-improved year
The 2019 Rogue was the last year in this vehicle's generation, and manufacturers hoped to go out with a bang by building the best Nissan Rogue yet.
While they didn't quite hit the nail on the head, this year the Rogue had very few problems, but owners appreciate its reliability and safety.
If you're not able to find a 2017, then a 2019 model can be a good runner up.
There were no serious, costly mechanical problems, and even though this vehicle is not from the current generation, it can still be considered a like-new compact SUV.
The Third Generation of Nissan Rogues – 2020 to present
The third generation has come out with many dependable Rogues, and here are some reasons why you might want to buy a 2020, 2021, or 2022 Nissan Rogue.
We also saw engine updates on the Nissan Rogues from 2020 and forth. We have a full list of engine sizes per Nissan Rogue model here.
2020 – Definitely a great year!
This model comes with:
170 horsepower,
5seats,
and a 2.5L 4-cylinder engine.
Owners have raved about its supreme comfort, versatility and safety.
2021 – It's been great so far
So far, so good with the model, which has shown reliability and safety to date.
However, it's still so new that issues could possibly arise.
2022 – Too new to make a determination
This year is extremely new, and even though things seem perfect with it now, owners are keeping a close watch on their SUVs in case some of the problems from the past attempt to surface.
The later models will also tow more. We have a tow guide to Nissan Rogue.
Which Nissan Rogue Generation Should You Buy?
If you're not sure which Nissan Rogue generation you should buy, then you need to determine what your budget is, as well as the features that you desire.
If you're looking for the safest Rogue, then you might want to consider purchasing the 2017 Nissan Rogue, which is of the second generation.
What Year is the Most Reliable Nissan Rogue?
Again, the 2017 Nissan Rogue is really something to rave about, and the Rogue has received the highest reviews out of all the other models.
What Are the Most Common Problems With Nissan Rogues?
Every vehicle has mechanical issues that are more common than others, and the Nissan Rogue is no different.
Some of the most commonly-reported problems with this vehicle are:
transmission issues,
inaccurate fuel gauge,
braking,
sunroof
and air conditioning.
We have more here on problems with the Nissan Rogue models.
How Many Miles Will A Rogue Last?
Nissan Rogues are built to last around 200,000 miles, if not more. If you drive an average of about 12,000 miles each year, then you can expect to drive your Rogue for about 16.5 years if you buy it brand new.
What Are the Closest Competitors to the Nissan Rogue?
If you want to compare all the compact SUVs in the same category, then here are some vehicles that are considered to be the Rogue's biggest competitors:
Toyota RAV4,
Honda CR-V,
Mazda CX-5,
Chevy Equinox,
and Subaru Forester.
How Long Do the Transmissions Normally Last on These Models?
The transmissions normally last the same period of time for these models, although some, like the Chevy Equinox, might be closer to 150,000 miles. On the other hand, models like the CR-V will last much longer, on average, closer to 300,000 or even longer.
Back to best/worst years for all Nissan models.
Was this article helpful?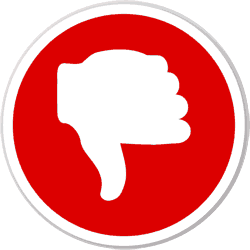 Did you find wrong information or was something missing?
We would love to hear your thoughts! (PS: We read ALL feedback)
ⓘ  The information in this article is based on data from National Highway Traffic Safety Administration (NHTSA) recall reports, consumer complaints submitted to the NHTSA, reliability ratings from J.D. Power, auto review and rating sites such as Edmunds, specialist forums, etc. We analyzed this data to provide insights into the best and worst years for these vehicle models.
---