The Toyota Tundra is a full-size pickup truck manufactured in the United States since 1999 by Japanese auto giant, Toyota. Winner of the MotorTrend's Truck of the Year Award in 2000 and 2008, the Toyota Tundra is often regarded as one of the best pickup trucks ever made.
It entered its third generation in 2022 and sold millions of units across the first two generations, crossing over 100,000 units in most of its years.
The Toyota Tundra gets loads of praise for its powerful engine, spacious seats, and simple yet sophisticated infotainment system. It, however, falls behind some of its rivals in terms of its towing and hauling capabilities amidst other faults.
This has resulted in questions from certain quarters as to the value of the Toyota Tundra and why it is so expensive. This piece seeks to put these questions to rest.
Here's why the Toyota Tundra is expensive:
The Toyota Tundra is overpriced when compared to rivals like the F-150 and Chevy Silverado, largely because of upgrades for a new generation. Some of the factors for the seemingly high cost of the truck include the trucks crew cab configuration, high-tech features, powertrain, safety gadgets and the forces of demand and supply.
Is The Toyota Tundra Overpriced?
Before proceeding to answer the question, it is important to know exactly what the prices are for the different trim levels of the Toyota Tundra.
Price Range for Toyota Tundra Trims
The Toyota Tundra, like virtually every vehicle model, has different trims with varying features and prices.
It comes in five different trims, namely:
Tundra SR,
Tundra SR5,
Tundra Limited,
Tundra Platinum,
and Tundra 1794 edition.
It also varies how much cargo space you find on the Tundra models. We have a full overview here of how much cargo space each Toyota Tundra model has.
The Tundra SR
This is the base trim and starts at $37,645, sporting a 3.5L V6 Twin-Turbo engine.
Its fuel efficiency numbers are 18 MPG in the city and 24 MPG on the highway.
Popular features include:
Blindspot system,
Climate Control,
Bluetooth,
Proximity Keyless Entry,
Apple CarPlay/Android Auto,
and Cruise control.
Front heated seats and moonroof aren't available on the Toyota Tundra SR.
The Tundra SR5
The SR5 starts at $42,450 and also sports a 3.5L V6 Twin-Turbo engine with 389 horsepower and 479 lb-ft of torque. EPA estimates for its fuel economy stand at a combined 20 MPG (18 in the City and 23 on the Highway).
It has all the features standard on the Tundra SR and also lacks a moonroof and front heated seat option.
The Tundra Limited
The Limited trim has a starting price of $48,545 and a 3.5L V6 Twin-Turbo engine with 389 hp and 479lb-ft of torque to go along with it. Its fuel economy numbers combined is 20 MPG.
In addition to other features, heated front seats are available on the Tundra Limited while the moonroof isn't available. Meanwhile, explore the best and worst Toyota Tundra years.
The Tundra Platinum
The Platinum sells on the market for $58,685 and sports a V6 Twin-Turbo engine with up to 389 hp and 479 lb-ft of torque. It also gets a combined 20 MPG in fuel economy numbers and moonroof and front heated seats are available.
The Tundra 1794
Starting at $59,385, the Tundra 1794 edition comes with a V6 Twin-Turbo engine with a combined 20 MPG in fuel efficiency numbers.
All features are standard, including:
a moonroof
and front heated seats
and front/rear mudguards
and multi-terrain select are available options.
Analysis of Features
The Toyota Tundra boasts a vibrant engine even though a number of its competitors have a wider range of powerplants. It also scored decent fuel economy numbers, has an excellent interior but falls short in terms of its towing/hauling capacity.
While it doesn't match up to some of its competitors, it offers a well-rounded mix of all the savvy features that makes up a great pickup truck.
With this in mind, it just wouldn't be correct to say the Toyota Tundra is overpriced.
Also, as of June 2021, Kelley Blue Book data shows that the average price for a truck is approx. $41,105 and the Toyota Tundra starts at $37,645. So, not only is it fairly priced, but it is also one of the most affordable trucks in its class.
Related: Toyota Tundra In Snow & Winter Driving? (Explained)
How Much Has the Price Increased Year for Year?
Here's how much the Tundra's starting price has increased in the last ten years:
2013: $25,355
2014: $25,920
2015: $29,120
2016: $29,950
2017: $31,415
2018: $32,815
2019: $33,270
2020: $33,425
2021: $35,820
2022: $37,645
The list above shows that the price increases every year but not by too much. Over the last 10 model years, the Toyota Tundra's starting price has increased by about $12,000, which is pretty fair considering market forces and supply chain disruptions.
Also, over the last five years, the Toyota Tundra's starting price has only increased by about $5,000.
Related: 11 Toyota Tundra Statistics You Should Know (Facts & Numbers)
Why Does the Toyota Tundra Cost More Than Other Similar Trucks?
The Toyota Tundra starts at $37,645 for its base model known as the Tundra SR.
Its competitors include:
the Ford F-150, which starts at $31,685,
the Ram 1500 ($36,995),
the Chevy Silverado ($30,995),
and the Nissan Titan ($38,645).
This data shows that the Toyota Tundra has a much higher starting price than all of its aforementioned competitors except the Nissan Titan.
One likely reason for the massive cost of the Toyota Tundra is the recent start of its third generation, which featured an engineering overhaul.
It comes with a new Twin-Turbo V6 engine as opposed to the former V8 engine.
The V6 engine churns out more power with 389 hp and much better fuel mileage worth a combined 20 MPG.
Another possible reason for the Toyota Tundra's cost is the introduction of the coil-spring chassis for off-road use. The chassis uses a fully boxed frame and alloys and a composite bed to reduce weight.
These additions cost a lot of money, which probably explains the Toyota Tundra's high cost in contrast to many of its competitors.
Also, other pickup models like the Ford F-150 and Chevy Silverado offer a two-door model intended for light use. That very much explains why their starting price is lower than the Toyota Tundra's base trim, which is only available with a crew cab.
Related: How Long Do Toyota Tundra Last? (Solved & Explained!)
Why Are Used Toyota Tundra Models So Expensive?
Like every other vehicle, there are used Toyota Tundra models for sale on the market. The prices often vary depending on the model year, mileage, and location, amongst other factors.
Indeed, used Toyota Tundra models have gotten expensive and data from iSeeCars shows that prices have peaked at 26% year-to-year compared to the 16.8% average.
In recent years, there has been a palpable shortage of new pickup trucks because of the general microchip scarcity. In response to this, more buyers have reverted to the "Used" section of the auto market, which led to an increase in demand and prices.
Also, like most Toyota vehicles, the Toyota Tundra has a dazzling reputation for reliability. It is one of the longest-lasting vehicles in the United States, with up to 300,000 miles in lifetime mileage. As one would expect, a vehicle with such mind-blowing numbers would carry expensive price tags and that's the Tundra's story.
Another plausible reason used Toyota Tundras appear to be more expensive is because of similar modern looks across model years. For instance, the Tundra received its most recent facelift in 2022, which means Tundra models between 2014 and 2021 don't look so different. Sellers often take advantage of this to keep the prices up.
Related: 4 Most-Common Problems With Toyota Tundra (Explained)
How Much Should You Pay for a Brand New Toyota Tundra?
If you are looking to buy a brand new Toyota Tundra, here's how much you should pay:
If you are going to be paying on loan, the Toyota SR costs $636 per month, and the more popular SR5 costs an average of $723 per month. The Tundra Limited costs $868 monthly, the Platinum trim costs $1,057 monthly and the 1794 edition costs $1,070 per month.
Loan payments are slated to last an average of 60 months, with an average down payment of $2,500.
If you are, however, looking to lease a new Tundra, the Tundra SR costs $506 per month while the SR5 costs $576 per month.
The Limited attracts lease payments of $724 monthly, the Platinum trim costs $879 monthly, while the 1794 edition costs $890 per month.
The average lease term is 36 months (12,000 miles in annual mileage) and it is due at signing at $2,000.
For full payment, the average price paid for the 5 trims are: Tundra SR ($37,609), Tundra SR5 ($42,410), Tundra Limited ($50,400), Platinum ($60,846), and 1794 edition ($61,572). These prices are 0.1% off the original MSRP.
Does the Toyota Tundra Hold Its Value?
A number of cars are reputed for holding their values over time, and the Toyota Tundra is one of them.
In corroboration of this, Kelley Blue Book named it the winner of the "Full-size Truck Best Resale Value" award in 2021.
Estimates by Car Edge reveal that the Toyota Tundra will only depreciate by 36% after five years. The website added that the Toyota Tundra depreciates by 15% after a full year and by 23% after 3 years. This means, even after two years, the Toyota Tundra retains approximately 82% of its value.
"Unfortunately for the truck lovers among us, that can be hard to do. New trucks notoriously don't hold their retail value. However, Toyota Tundras are certainly an exception to this rule. Toyota Tundras hold their value incredibly well." (FourWheel Trends)
Was this article helpful?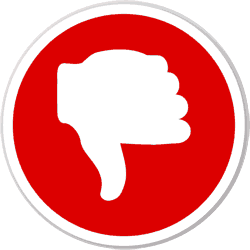 Did you find wrong information or was something missing?
We would love to hear your thoughts! (PS: We read ALL feedback)