The Toyota Tundra is known for its enormous power, dependability, acceleration, and horsepower. It is a versatile pickup truck that has earned the trust of millions of users across the globe. 
It is also a reliable performer on the road and off the road and has won owners' hearts with its smooth interior design and driver's aid features. However, it's not all roses and champagne.
The Best and Worst Years for the Toyota Tundra Are:
The manufacturer released the best years for the Toyota Tundra between 2009 and 2019, except for 2007, 2008, and 2012 models. These best years have credible reliability ratings and some premium features that offer value for your money. 
The worst-year models are the 2007, 2008, and 2012 models, but 2012 remains the most notorious of them all. 
What Toyota Tundra Years Are the Most Reliable?
These are the best Tundra years to consider, as they have fewer problems. If you want a Toyota Tundra that lasts long, these years would usually deliver.
1. 2009 Toyota Tundra
The 2009 Toyota Tundra has a potent horsepower engine and is renowned for having safety features. Its unique features earned it the title of the truck of the year among full-size pickup trucks. 
One of the striking attributes of the 2009 Toyota Tundra is that it can tow up to 10,800 pounds. 
This model was given an 8.9 rating out of 10 on the U.S. News. 
2. 2015 Toyota Tundra
U.S. News gave the 2015 Toyota Tundra a 9.0 out of 10 rating on safety. It has an overall score of 8.4 rating out of 10. 
The 2015 Toyota Tundra is one of the most affordable vehicles in the Toyota Tundra lineup. 
Because of its edgy TRD off-road option and cheap interior materials, the full-size pickup truck did not receive an impressive rating from Customer Reports. 
With about $35,975, you can be a proud owner of this vehicle.  
It has incredible features, such as
Ample interior space in CrewMax models

Two strong V8 engines, and

An excellent TRD off-road package 
3. 2016 Toyota Tundra
The 2016 Toyota Tundra model received a 7.5 rating out of 10 from the U.S. News. 
It also received positive reviews from Consumer Reports because of its features, such as
Off-road capabilities

Robust V8 engine, and

Towing capacity 
If you love quality infotainment systems and sufficient cabin space, the 2016 model perfectly fits you. It is also affordable as it costs between $22,300 and $38,825. 
The safety features of the 2016 model earned it the praises of critics and enthusiasts, which is why it received an 8.9 rating out of 10. 
4. 2017 Toyota Tundra
The 2017 Tundra is not different from its predecessor, and U.S. News gave it a 7.6 rating out of 10. It offers ample legroom for the rear seating and incredible off-road capabilities. 
The overall reliability rating of the 2017 Toyota Tundra is 8.7 out of 10. 
5. 2014 Toyota Tundra
The 2014 Toyota Tundra is one of the trucks of the second generation. 
It has several new features and updates, including a new exterior design, a blind-spot monitor, and a rearview camera. Also, the cost of owning this model is between $17,700 and $33,200. 
The rating for this model from most review websites is low. Meanwhile, you can also probe into why Toyota Tundras are so expensive.
6. 2018 Toyota Tundra
The US News platform gave the 2018 Toyota Tundra a 7.8 rating of 10. 
Some of the features of this model are
Off-road capability

Safety features

A robust V8 engine, and

Ample seating space 
J.D. Power also gave the 2018 model a 4.5 out of 5. 
Unfortunately, some of the downsides of the 2018 model are its feeble hauling capabilities and low towing capacity. 
7. 2019 Toyota Tundra
The 2019 Toyota Tundra model received a 7.0 rating out of 10 from the US News website.
Consumer Reports also confirmed that the model fared better regarding highway safety, performing well in the crash and rollover test. 
The model scored 8.3 out of 10 on the US News platform because of its safety features. It has sufficient interior space, a robust V8 engine, and high-reliability ratings from reputable sources. 
Unfortunately, it could be more fuel efficient as the V8 consumes more fuel. It receives 13-15 miles per gallon in the city and 17-19 miles on the highway. 
If fuel consumption will not bother you when choosing, this model is suitable. 
8. 2011 Toyota Tundra
Renowned for its generous cabin size, safety scores, and affordability, the 2011 Toyota Tundra was given an 8.0 out of 10 by the U.S. News. 
It is one of the most affordable vehicles on the market and according to Consumer Reports, the price of this model is around $12,075 and $21,800. 
9. 2010 Toyota Tundra
This year's model was among the full-sized pickup trucks when it was first released.  It was also given an 8.0 rating out of 10 on the U.S. News due to its quality performance and safety features. 
It further comes with a vigorous V8 engine that beats other competitors.  
10. 2013 Toyota Tundra
The 2013 Toyota Tundra is renowned for its towing abilities and strong acceleration. 
It received an 8.5 rating out of 10 for its safety features, large cabin, and dependability from the U.S. News.  
However, the model is made with inferior materials, and customers have complained about stiff ride quality. Now that you know the best years, there are some Toyota Tundra statistics you must know about.
What Toyota Tundra Years Should You Avoid?
It would be best to avoid these model years of Toyota Tundra when buying a Toyota Tundra. You should also find out where Toyota Tundras are made.
1. 2007 Toyota Tundra
Consumer Reports confirmed that the engine problem is the most common issue reported by most owners of the 2007 model. 
Some owners even complained about a complete failure of the engine. Knocking pistons and air injection pump failure are the other two significant complaints about the 2007 model. 
On the other hand, there were complaints about the speed control. 
For instance, the National Highway Traffic Safety Administration received reports about problems with
Engine cooling

Accelerator pedals, and

Speed control 
It is vital to fix these problems as soon as you notice them.  
2. 2008 Toyota Tundra
One major issue with the 2008 Toyota Tundra is the sudden tripping off of the alternator.
More disturbing is that some users complained that they had to change alternators thrice in ten years. Furthermore, it costs around $1,130 to replace a bad alternator on the 2008 Toyota Tundra. 
3. 2012 Toyota Tundra
Just like the 2007 model, it is crucial to avoid the 2012 model if you are looking for reliability in a truck. The 2012 Toyota Tundra has the reputation as the worst model year so far. 
For instance, the vehicle's repair cost is higher than other Toyota lineup counterparts. 
Car Complaints have received reports about problems with this model, including premature transmission, secondary air injection, and air induction pump failure. 
For instance, repairing the air induction pump failure costs around $2,900.
You may pay up to $5,700 to fix the premature transmission failure while repairing the secondary air injection failure costs around $3,000. 
What Are Some Typical Problems With the Toyota Tundra Models?
These are some of the common issues reported by Tundra owners, and RepairPal reports these. They are noticed across the different models of the Toyota Tundra. 
Noise from exhaust manifold (this happens when there is a failure)

Brake problems

Air injection pump failure

Malfunctioning of the lower ball joints

Transmission failure

Poor Paint quality

The oxygen sensor may malfunction.

Fuel pump failure

Defective door lock

Radio issues 

Rusted frame rails.
Meanwhile, here's all you need to know about the Toyota Tundra's cargo capacity.
Go back: Best/Worst years for all Toyota models.
Was this article helpful?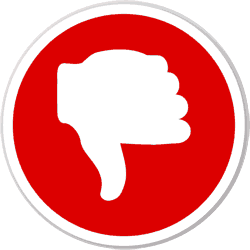 Did you find wrong information or was something missing?
We would love to hear your thoughts! (PS: We read ALL feedback)
ⓘ  The information in this article is based on data from National Highway Traffic Safety Administration (NHTSA) recall reports, consumer complaints submitted to the NHTSA, reliability ratings from J.D. Power, auto review and rating sites such as Edmunds, specialist forums, etc. We analyzed this data to provide insights into the best and worst years for these vehicle models.
---