What do you call a car that has sold over 50 million units as of 2021? Hugely successful, right? Well, that's the Toyota Corolla. The model first debuted in 1966 and in less than a decade in 1974, it had already become the best-selling car in the whole wide world.
Through 12 generations and several redesigns, the Toyota Corolla has retained its immense popularity and incredible global success.
Discussions on online forums show that it's one of the most preferred vehicle options amongst first-car buyers. This article will look into whether the Toyota Corolla makes for a good first car by examining certain factors.
Here's the Short Answer to Whether the Toyota Corolla Is a Good First Car:
The Toyota Corolla is certainly a good first car thanks to its variety, top-shelf safety systems, ratings, reliability as well as its pricing, and affordability. It's exceptional fuel economy, low maintenance and repair costs, and simplicity makes it a popular choice for first-time car buyers.
How Popular Is the Toyota Corolla Amongst First-Time Buyers?
The Toyota Corolla is extremely popular amongst first-time buyers, especially greenhorn teenagers, thanks to some of its features.
These features include its compact size, which makes it very easy to drive around the city and get a parking spot. It can also seat up to five people, which makes it ideal for people/teenagers who have friends and family to ride with.
Other factors responsible for the Corolla's popularity amongst this group include its safety features, proven reliability, and impressive infotainment features.
Also, its overall popularity in the U.S. evidenced by sales of hundreds of thousands of units yearly has impacted its popularity amongst this group. People, especially first-timers, are likely to go for a car that is evidently trusted by millions of regular people like them.
How Easy Is the Toyota Corolla to Drive?
If you are getting a car for the first time, chances are that you do not want to deal with a model that is too complicated. Thankfully, the Toyota Corolla is not that car.
Driving the Toyota Corolla is as easy as it gets. It has a CVT automatic transmission with a manual transmission option for those who prefer the latter.
Movement is smooth, the brakes are responsive, and the handling is sleek.
The touchscreen, which is a part of Toyota's slew of infotainment features, is very easy to use. Its straightforwardness is apparent and all you have to do is touch like the name implies. Also, the screen is tablet-like and placed some inches north of the dashboard.
In addition, the menus are simple; the responses are timely and there are ergonomic buttons and knobs that help you adjust climate controls even while driving.
The Toyota Corolla is one of the easiest cars to drive and nothing suggests otherwise.
Related: Toyota Corolla In Snow & Winter Driving? (Explained)
How Easy Is Basic Maintenance On the Toyota Corolla?
Maintenance is key to keeping one's car healthy and problem-free. However, basic maintenance for some vehicles can be frustrating. Thankfully, the Toyota Corolla is nothing like that and maintenance is simple.
To show you just how easy it is, below is a recommended maintenance schedule for a Toyota Corolla model:
Every Six Months/5,000 miles
Check to make sure there is a driver floor mat
Inspect the wiper blades
Rotate the tires
Inspect brake pads, discs, and other brake components
Check fluid levels and top off when necessary
Every 12 Months/10,000 miles
Replace filters
Replace engine oil with a fresh one
Every 1.5 Years/15,000 miles
Check the ball joints
Check the driveshaft boots
Check the engine coolant
Inspect the radiator and condenser
Inspect the steering gear as well as the boots and linkages
Inspect the exhaust pipes thoroughly
Every 36 months/30,000 miles
Replace the air filters (engine/cabin)
Inspect transmission for leakage signs and other forms of damage
Check the fuel tank band, vent hoses, and cap gaskets
Inspect the fuel lines and connections
Every 10 Years/100,000 miles
Check and replace spark plugs
Inspect engine and transmission
It is clear from the above that the Corolla's maintenance schedule mostly features routine checks and inspections.
Getting in touch with a dealership or trusted auto technician will make it even easier for you. However, things like topping off fluids and rotating the tires can be done on your own.
We also found that auto technicians consider the Toyota Corolla very easy to maintain because of the availability of spare parts.
Besides all that, the Toyota Corolla boasts a quite economical maintenance cost of $362, according to RepairPal. This is way lesser than the industry average of $651.
Car Edge also estimates $4,087 in maintenance and repair costs for the Toyota Corolla in its first ten years, which, according to them, is 9.61% better than similar vehicles.
So, not only does the Toyota Corolla have a simple maintenance schedule, but it also doesn't take as much money as other cars.
Related: 9 Reasons Why The Toyota Corolla Is So Popular (Explained)
How Reliable Are These Models?
If you are making a list of the most reliable cars on earth, the Toyota Corolla has to be on it. One of the proofs of that is the longevity- the Toyota Corolla has an estimated lifespan of up to 300,000 miles with proper maintenance.
On major roads all over the world, older models of the Toyota Corolla are still kicking it like they are brand new. Corolla owners on vehicle forums are also constantly celebrating its long-term efficiency. A vehicle model doesn't get more reliable than that, does it?
If you are a stickler for ratings/surveys, we should start by letting you know the Corolla scored an outstanding 4.5/5 reliability rating on RepairPal. The platform also ranks it #1 out of the 36 compact cars on its list.
J.D. Power apparently agrees, as it also gives the Toyota Corolla a "great" reliability rating of 85 out of 100.
To add some more credibility to that, the Toyota Corolla notched a perfect 5/5 reliability rating from Consumer Reports.
In the world of compact cars, there's hardly any car that can sit at the same table with the Toyota Corolla in terms of reliability. This makes it all the more perfect for first-time car buyers.
Related: How Long Do Toyota Corolla Last? (Solved & Explained!)
What Are the Most Sold Cars Among First-Time Buyers?
Below are some of the choicest and most popular cars among first-time buyers:
1. Toyota Corolla
The Toyota Corolla is one of the most popular compact cars in existence. Its popularity spreads to different corners of the world and it has gone way past diamond in terms of total sales-50 million to be precise.
It is also very popular amongst first-time buyers and one of the major attractions is its fuel economy. For regular trims, the Toyota Corolla gets up to 32 MPG in the city and 41 MPG on the highway. And, as expected, the hybrid does even better with 53 MPG in the city and 52 MPG on the highway.
Its reliability is top-shelf because how else does one explain an 85/100 reliability score on J.D. Power? Not to mention the Corolla's elegant stack of safety features, including the rear-view camera, lane keep assist, traffic sign recognition and automatic high-beam headlights.
Besides the stellar qualities above, a trustworthy reputation makes the Toyota Corolla one of the choicest cars amongst first-time buyers.
2. Toyota Camry
Besides being the best-selling mid-size car of all time, the Toyota Camry is also one of the most popular among first-time car buyers.
Its hybrid trims are especially famous amongst this group for its fuel efficiency, which goes up to 51 MPG in the city and 53 MPG on the highway.
Besides that, the Camry also features the Toyota Safety Sense, which comprises sophisticated driver-assist features. They include the automatic high-beam headlights, lane keep assist, and automatic emergency braking.
3. Nissan Versa
The Nissan Versa is one of the few compact cars still keeping its head above water in the wake of the massive consumer shift to SUVs. It is also an attractive choice for first-time buyers for myriads of reasons.
One of such reasons is its sub-$20,000 price tag for different trim levels. It also comes standard with a 7-inch touchscreen and smartphone connectivity for all trims, except the entry trim.
Another reason for its desirability amongst first-time buyers is its line of standard safety features. They include automatic high-beam headlights, lane departure warning, automatic emergency braking, and rear automatic braking.
4. Kia Soul
The Kia Soul's apparent versatility has made it an incredibly popular choice among first-timers. None of its trim levels exceed $30,000, which explains why it won the U.S. News' award for best subcompact car for the money.
It can also seat five adults comfortably and the cargo area is relatively large and flexible for a subcompact car. In addition, its entire build is considered attractive by many first-time buyers.
5. Toyota Prius
One major thing we noticed in our research is that most first-time buyers would rather go for a car that would save them some gas money. That explains why the Toyota Prius is very popular amongst that circle.
EPA estimates show that the Toyota Prius gets up to 58 MPG in the city and 53 MPG on the highway. That alone is enough to sway a considerable number of first-timers its way, considering how much it would save them in fuel costs.
Even the base Prius models offer a 7-inch touchscreen, Apple CarPlay/Android Auto, Amazon Alexa, and Wi-Fi hotspot. The Toyota Safety Sense Package also adds driver-assist features including automatic emergency braking, pedestrian and bicyclist detection, and cruise control, amongst others.
Also, few hybrid cars can stand in the same sphere as the Toyota Prius in terms of its cargo space.
Was this article helpful?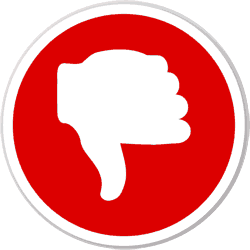 Did you find wrong information or was something missing?
We would love to hear your thoughts! (PS: We read ALL feedback)