The Toyota Corolla is one of the most famous vehicles in the world's history. It was introduced in 1966 and in 1974, which was less than a decade after its debut, it became the best-selling car worldwide.
Now in its twelfth generation, the Toyota Corolla has sold 50 million units!
Despite these criticisms, the Toyota Corolla has managed to remain one of the most popular cars of all time. The question is, "Why"? First, Toyota targets a broad demographic. Here are some reasons the Toyota Corolla has retained its fame and popularity in the auto market.
It is currently available as a hatchback, station wagon, and sedan, and the nameplate moves six figures in sales every year.
The Toyota Corolla is often rated as one of the best compact cars available and its gas mileage and reliability are some of its standout features. The Toyota Corolla has lots of cargo space for a sedan.
It also gets a lot of flak for its bland exterior design and underpowered amenities. The web is filled with complaints about the Toyota Corolla's alleged stagnancy in terms of bells and whistles.
1. Toyota's Stellar Reputation
In its first few years in the U.S., the Toyota company struggled to gain acceptance amongst Americans. However, once it cracked the code and won millions of American hearts, it has held on to it with quite some vigor.
Toyota is known as a very reliable brand and its models are reputed to last beyond usual mileage predictions. It attributes this to the admirable work ethic amongst engineers and designers in Toyota plants and studios across the country.
It's no wonder that most Toyota models often have a class-topping build quality, which means lesser maintenance costs. Of course, the story continues to spread and everyday people who just want to get around with no problems value them.
The Toyota Corolla has since its inception leveraged on this reputation and has fully embodied it across multiple decades, hence its popularity.
2. Wide Availability
For a car to get to the point of selling 50 million units, it means it is widely available all around the world.
Toyota Corolla models have been massively churned out every year since the late 60s and that very much explains its global fame.
There are factories and plants worldwide catering to millions of people across continents and they haven't failed at that just yet. The sheer consistency and dedication is one big reason the Toyota Corolla remains one of the most sold cars on this planet.
3. Constant Innovation
We mentioned earlier that the Toyota Corolla is currently in its twelfth generation; that speaks to Toyota's dedication to keeping up with the changing times.
As you can see here, Toyotas have few problems.
Every generation of the Corolla comes with its unique, mouth-watering features that pique the curiosity of past owners and prospects alike.
Regardless of the criticisms directed at it, the Toyota Corolla has never failed to deliver on great tech features and constant facelifts. Not only do these efforts help protect its customer base, but it attracts prospects looking for something modern yet simple and affordable.
Related: 11 Toyota Corolla Statistics You Should Know (Facts & Numbers)
4. Simple and Affordable
Speaking of simple and affordable, the Toyota Corolla is a perfect vehicular embodiment of those two adjectives. The Toyota Corolla is one of the most affordable cars in its class. It offers quality at average prices and this has, in no small way, contributed to its global popularity.
Not to mention its incredibly low service and maintenance cost as attested to by myriads of owners across the web.
The Toyota Corolla also has an air of simplicity around it. There are little or no complications, less stress and it has the requisite maneuverability to get drivers around; that really is all that matters to most people.
Basically, simple and affordable cars like the Corolla appeals to the average person, and the average person makes up most of the global population.
5. Reliability and Longevity
There aren't many cars that are as reliable and durable as the Toyota Corolla. It can run for as long as 300,000 miles and even beyond and, while that might sound like a bit of a stretch, it's actually true.
With the right maintenance, the Toyota Corolla can last over 10 years. And, as you would expect, this is exciting and attractive for regular people who don't have the luxury of changing cars every few years. Ergo, the Toyota Corolla remains one of the most popular and sought-after models.
Related: How Long Do Toyota Corolla Last? (Solved & Explained!)
6. Resale Value
The Toyota Corolla also enjoys a reputation of holding its value and many consider this one of its greatest benefits.
Some estimates show that one Toyota Corolla is bought somewhere on earth every 37 seconds across its production run. That makes it one of the top on-demand cars globally, which means someone is always looking to get one.
That explains why many old models of the Toyota Corolla are still being sold for decent prices today. Many people consider the Toyota Corolla a good buy that holds its value, hence its lasting popularity.
7. Fuel Efficiency
One upside to having a compact car is the likelihood of great gas mileage. The Toyota Corolla is an example of that and even its harshest critics have given props to its fuel economy.
The base trim of the Toyota Corolla gets up to 38 MPG on the highway and 30 MPG on city streets, according to EPA estimates. The Nightshade trim, however, does better with 40 MPG on the highway and 31 MPG in the city.
Do you find those numbers impressive? We bet you do and they are impressive, but the hybrid numbers blow these out of the water. The Toyota Corolla hybrid gets 53 MPG in the city and 52 MPG on the highway for a combined 52 MPG-that means incredible gas mileage and fuel economy.
These numbers have no doubt won over millions of folks who are particular about fuel efficiency and the environment. And, of course, the addition of a hybrid variant to the mix brought in even more people.
Related: What Are The Best & Worst Years For Toyota Corolla? (Explained)
8. Comfort and Infotainment
Everybody wants to be comfortable and entertained during a ride in their car, and they want the same for their passengers. One way the Toyota Corolla has sustained its popularity is by making sure it always brings its A-game in this aspect.
The Toyota Corolla has a well-furnished interior with visibly high-quality materials. The front seats are well-placed and have a reasonable space for tall drivers and front-seat passengers. Also, the rear seats have enough space to seat two adults comfortably.
Cloth upholstery and manually adjustable front seats are standard, while heated front seats and synthetic leather upholstery are available for higher trims.
To add to the comfort, the Toyota Camry packs sophisticated infotainment features.
A 7-inch touch screen, Apple CarPlay, Amazon Alexa, a six-speaker stereo, Wi-Fi and Bluetooth connectivity, and two USB ports are standard. Optional features include wireless charging, nine-speaker stereo, and keyless entry, amongst others.
Hence, long-term drivers and fans who are all about the bells and whistles have no reason to jump ship. This has kept the Corolla in the conversation of the most popular cars on earth.
9. Safety Ratings and Features
The Toyota Corolla is one of the safest compact cars in its class, and it has all the right features to make that claim.
Its safety features are wrapped up in a unique system known as the Toyota Safety Sense 2.0. The features include a pre-collision system, lane departure warning, automatic high beams, road sign assist, dynamic radar cruise control, and blind spot monitoring.
It also features rear-cross traffic alert and advanced airbags, all of which make for top-shelf safety and driver assistance.
The NHTSA recognized the excellence of these features when it handed the Toyota Corolla a five-star overall safety rating. The Corolla was also IIHS's top safety pick in 2019.
These excellent features and accolades re-assure long-term customers of Toyota's dedication to safety and help maintain the Corolla's fame in the market.
Was this article helpful?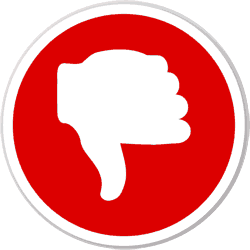 Did you find wrong information or was something missing?
We would love to hear your thoughts! (PS: We read ALL feedback)