Car rental companies provide cars for rent for set periods.
Most of them have parent companies that oversee their operations.
In fact, although there are several car rental companies, many of them are owned by a few top brands in the industry.
If you want to know who owns the big rental car companies, you'll have this information in a minute.
Here's a list of car rental companies and who owns them:
| | | |
| --- | --- | --- |
|  S/N | Car Rental Company | Owner |
| 1. | Hertz | Hertz Global Holdings |
| 2. | Sixt | The Sixt Family |
| 3. | Fox Rent A Car | Europcar mobility group |
| 4. | Avis | Avis Budget Group, Inc. |
| 5. | Enterprise | Enterprise Holdings |
| 6. | National | Enterprise Holdings |
| 7. | Alamo | Enterprise Holdings |
| 8. | Budget | Avis Budget Group, Inc. |
| 9. | Dollar Rent A Car | Hertz Global Holdings |
| 10. | Thrifty Car Rental | The Hertz Corporation |
| 11. | Advantage Rent A Car | Orlando Rentco LLC |
1. Hertz
Hertz Global Holdings owns Hertz car rental, and Walter Jacobs founded it in 1918 with a few cars. Over the years, the company has had multiple owners and generated billions in revenue.
The rent fees vary from standard to premium and they offer compact to full-sized vehicles. Based on consumer reviews, they have excellent services. So we can say they're a pretty reliable brand.
The company has different policies regarding its operations. Among these policies are damage policy, fuel policy, privacy policy, etcetera. They usually include them in the rental agreement along with the charges.
2. Sixt
The Sixt Group owns Sixt car rental, and the Sixt family owns most of it. They have also been around for over a hundred years and are one of the oldest car rental companies today.
We consider them a global brand with over 200,000 cars in their fleet and operating in over 105 countries. Their affordable prices do more to give them a competitive edge since they're cheaper than their rivals.
Their vehicles range from compact cars to large SUVs. You can rent executive vehicles too.
They also offer various benefits and bonuses for new and loyal customers. These benefits can come as a program that customers subscribe to. The Sixt Advantage Circle is a good example.
3. Fox Rent A Car
The company was founded in 1989, and the Europcar mobility group purchased it three decades later. Mike Jaberi was a co-founder and CEO until they sold the company. His co-founders were Allen Rezapour and Mark Mirtorabi.
Fox Rent A Car centered the business on airport services, as they own several central airport locations in the United States. Their strategy is effective because airport rentals are costly, so they have an advantage over competitors.
As a result, their services are more affordable relative to other airport rentals. Thus, we know them to be one of the leading companies in the airport car rental market.
4. Avis
Avis is one of the largest car rentals in the world. They have over 11,000 rental locations and are among the top rental companies globally regarding their services. They are also known for their point-based Avis Preferred program.
Their presence in airports is enormous, which isn't surprising since they're the pioneer car rental company in airports.
Avis Budget Group is currently the parent company. Warren Avis founded it in 1946, and they have since expanded into different continents.
With services being rendered in 180 countries, the company has made a massive name in the rental space. It has hundreds of thousands of vehicles and is a truly global car rental company.
Related: What Rental Car Companies Own Each Other? (Checked)
5. Enterprise
Enterprise is a car rental company that smoothly paved its way into the car rental business in America.
They were known for their operations where you could rent a car while yours was in the repair shop. The company has since then expanded to airports and other transport hotspots.
They even offer services beyond rentals.
The parent company Enterprise Holdings is a parent to other subsidiaries and was founded by Jack Taylor in 1957. It has thousands of locations worldwide and hundreds of thousands of rental cars.
People often regard Enterprise as the largest rental car company in the world. However, this is never a permanent position with close rivals Avis and Hertz on its tail.
6. National
Enterprise Holdings owns National. It was founded in 1947 and has since become one of the most prominent car rentals in the United States. They have been owned by Enterprise since 2007.
With them, you can choose the particular rental car you want. Although other rental car companies may now offer it, they were the pioneers.
It's program called the Emerald Club Program allows customers to pick up their vehicles without filling out forms. This comes by membership, however, and it shows that you're a regular customer.
Another benefit of the membership is that there's no payment for an extra family member to be added. Instead, it offers rewards based on the number of times a user rents a car from them. This makes it ideal for frequent short rentals.
7. Alamo
Alamo is also on the list of rental car companies owned by Enterprise Holdings. The company purchased it in 2007.
For renters who are budget-conscious but also have a taste for luxury, it meets their requirement. They also have a pretty good number of locations worldwide with a presence in over 70 countries.
The Quicksilver Club Program offers members quicker and easier methods to reserve and rent a car. This is like National's Emerald Program. It also provides a discount on each rental.
Unsurprisingly, it has a smaller fleet of cars than the more prominent rental companies.
Related: Are Rental Cars Cheaper For A Week Or By Day? (Checked & Solved)
8. Budget
Budget was founded in 1958 with a focus on providing rental cars at lower rates. Avis Budget Group currently owns them and they serve the less wealthy end of the market.
The company is more economy-focused and has more relaxed regulations than Avis.
Although they are the less premium company compared with Avis, their services are also excellent. They also provide benefits like the Budget Business Club, which rewards users who frequently use their services.
9. Dollar Rent A Car
Dollar Rent A Car is owned by Hertz Global Holdings. It was founded in 1965, with humble beginnings, and even their first cars didn't have air conditioning. Hertz purchased the company in 2012.
Like Avis, you can easily find their services in airports too.
They have a significant presence with over a thousand locations worldwide and hundreds in the United States. They also provide benefits and loyalty programs for customers.
10. Thrifty
Also owned by the Hertz Corporation, Thrifty car rental is a sister company to Dollar Rent A Car. They have quite several similarities, including how they render their services. However, Thrifty has a larger presence globally.
Concerning the fees, they also offer discounts and reductions. In addition, the company provides incentives to topple its competitors with partnerships and customer benefits.
Related: Are Rental Cars Built Differently Than Regular Cars? (Checked)
11.  Advantage
Advantage Rent a Car is owned by Orlando Rentco LLC. Unlike most rental company takeovers, theirs came about after they ran into some severe financial trouble.
Kenneth and Helen Walker founded it in 1963 for military families without cars. It has since expanded to aid travelers at airport locations and various other places with car rental needs.
Final Thoughts
Now you know that other rental companies own most car rental companies. When larger companies take over the smaller ones, they can expand their reach.
This enables them to own different companies with different business models as well. It may also be easier to buy an existing car rental than to build one from scratch.
Was this article helpful?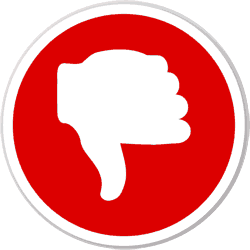 Did you find wrong information or was something missing?
We would love to hear your thoughts! (PS: We read ALL feedback)