Rental cars are simply a category of cars that are put up for rent by companies known as car rental companies. They often go for a fee determined by how long the renter wishes to rent them for as well as other factors.
Now, some have wondered whether rental cars are built differently than regular cars.
This article aims to put the questions to rest by examining the features of both categories of cars.
Here's the Short Answer to Whether Rental Cars Are Built Differently Than Regular Cars:
Rental cars are basically regular cars that car rental companies rent out. That's literally the only difference between regular cars and rental cars. So that means you can turn a regular car into a rental car overnight. That's all there is to it, and they are not built differently at all.
What's the Difference Between Rental Cars and Regular Cars?
The literal difference between rental cars and regular cars is that the former is rented out, and the latter is not. Regular cars for every-day use can be owned or leased by private persons, corporate entities and government officials/agencies.
Rental cars are just regular cars that are rented out. So, a car could be just a regular yesterday and morph into a rental car today. All that is required for that change is the element of rent, which could be removed at any time.
For instance, rental car companies often sell or auction off their cars after spending about two years in the fleet. Once they complete the deal for the auction or sale of those rental cars, they become regular cars with immediate effect.
In the same breath, rental car companies also move to buy or lease cars to rent them out. Once they cop such cars and include them among the rental fleet, the status changes immediately from regular cars to rental cars.
How Many Features Should You Expect From a Rental Car?
You should expect as many features from a rental car as you would from a regular car. Like we said before, rental cars are just regular cars that are part of a rental fleet.
So if you are renting a rental car, expect to get heating and air conditioning, comfortable furniture, and advanced safety features such as airbags and antilock braking system, amongst others.
You should also look out for great infotainment systems with:
Bluetooth connectivity,
speakers,
USB ports,
Android Auto/Apple CarPlay, amongst others.
This is especially important for tourists who are going on trips with families and friends. These features will effectively drive out boredom.
Basically, expect as many features as you can afford from a rental car. For instance, renting a limited SUV will cost significantly more and give you more features than the base model of a regular sedan.
Related: Do Rental Cars Have Cameras Installed? (Checked & Solved)
Do Rental Cars Have the Same Safety Features as Regular Cars?
Rental cars absolutely have the same safety features as regular cars.
This means a base Toyota Corolla put up for rent, and the regular base model of the Toyota Corolla will typically have the same safety features.
However, car rental companies, especially the big ones, often have trim levels with advanced safety features to entice customers with ritzy tastes. These features include:
pedestrian detection,
automatic emergency braking,
cross-traffic alert,
lane departure warning,
and blind-spot detection, amongst others.
Related: 9 Tips for Great Last-Minute Car Rental Deals
Do Rental Cars Come Fully Loaded With Features?
Car rental companies, especially those that offer premium services, often have cars that are laced with extra features.
However, as we mentioned earlier, this category is often reserved for wealthy customers who can afford them.
Regular customers are often limited to mid-range options or base options, depending on their budgets and needs.
If you are renting a premium rental vehicle, below are some extra features you can expect to get:
Leather upholstery
Leather-wrapped steering wheel
Shift knob
Upgraded cooling system
12-16 speaker sound system
Climate control
More powerful engines
Wireless charging
Paddle shifters
Remote engine ignition
All-wheel-drive
Head-up display
However, if you are settling for mid-range or base model, you can expect features like:
All-wheel-drive (in some mid-range trims)
Anti-Lock Braking
Apple CarPlay/Android Auto
USB Ports
Forward collision assist
Auto-dimming rear-view mirror
Airbags and pretensioners
Cloth upholstery
Foldable rear seats
Rear-view camera
Rain-sensing windshield wipers
Automatic high-beam headlights
Also, if you are very concerned about fuel economy and environmental safety, some rental companies have hybrid and electric options.
Hybrid cars get as much as 54 miles per gallon, which makes for incredible fuel efficiency. However, they typically cost more and may not always be available. Hertz, Budget, and Avis are among the few car rental companies that offer hybrid options.
We also found that electric cars are available on the fleet of some car rental companies. That means you can get as much as 125 combined MPG with less cost on fuel. These options aren't always available, though, but our findings show that Hertz, Sixt, and Enterprise rent them out from time to time.
On the whole, car rental companies can come loaded with as many features as possible. It all depends on the availability and just how much you are ready to part with.
Related: Are Rental Cars All-Wheel Drive? (Checked And Explained)
Do Rental Cars Have Cruise Control?
Cruise control is a technological system that automatically controls a car's speed.
It basically steps in and takes over the vehicle's throttle, steadying it to the level of speed pre-set by the driver. This feature has been around for a while now and should be available as a standard feature on any rental car.
However, the upgraded system known as Adaptive Cruise control is usually limited to just high-end trim levels. This improved system has advanced features, including automatic braking, dynamic set speed, and dynamic radar cruise control.
Summarily, cruise control is a standard feature on most rental cars given how long they've been around. If the feature is not present on your rental car, it's either a very old model or a cheap, low-quality trim.
Was this article helpful?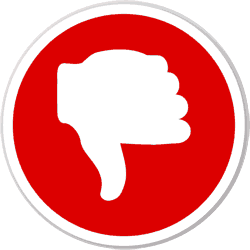 Did you find wrong information or was something missing?
We would love to hear your thoughts! (PS: We read ALL feedback)