At  first glance, many car rental companies look independent. However, this is not entirely true when you look deeper.
Many of them have parent companies that serve as their premium counterparts.
Read on, let's explore them together.
Here's the short answer to what car companies own each other:
There are major car rental companies that control less premium ones. Among them are Enterprise, Hertz and Avis rental car companies. However, they may have a similar mode of operation to their subsidiaries.
The table below shows low budget rentals and their parent companies:
| | |
| --- | --- |
| Car Rental Company | Parent Company |
| National | Enterprise |
| Alamo | Enterprise |
| Budget | Avis Budget Group |
| Payless | Avis Budget Group |
| Zipcar | Avis Budget Group |
| Dollar | Hertz |
| Thrifty | Hertz |
| Firefly | Hertz |
From the table, we know the major companies are Enterprise, Avis and Hertz. These companies are parent companies to subsidiaries that are grouped according to their price levels; low, medium and high cost.
Check also: What payment options does Avis offer?
Renting a car is more tricky than people think, especially because there are many companies to choose from.
This is also because of the several deals, options and discounts that they often present to customers. They usually confuse renters with the complexities of such deals.
Before choosing a car rental company, we suggest you go through the reviews of previous customers. While these reviews may or may not be exaggerated, they'll give you an insight into common problems with the company.
Here's a quick guide to common questions about the Avis Preferred program.
Do Cheap Car Rental Companies Offer the Same Service As the Big Rental Companies?
The fact remains that small car rental companies offer the same services as the big ones. You can get a reliable car for your trip from either of them.
You can also get different payment plans from them all. You can usually pay in cash or with a debit or credit card when renting from cheap rentals and bigger ones alike.
For the quality of the service, however, they're not the same. Bigger rental companies usually offer a more premium service. You can also rent luxury and sports cars with bigger car rentals.
So, rental cars from cheaper companies would no doubt get you to your location and back. However, the ride will be a lot more comfortable with premium car rentals.
Of course, with these premium features added by the big rental companies, their prices are a lot higher.
Another distinction between the big rental companies and the cheaper ones is the cars in their fleets. Big rental companies change their fleets more often than the cheaper car rentals. Big rental companies sell their cars as early as 20,000 miles.
Before making your choice about the type of service to opt for, there are some things to keep in mind. One of them is that the expense of renting the car is not all that you'd incur.
If you're renting a premium car, you'd spend a lot more on gas over a long period. This is opposed to renting a more fuel-efficient car from a cheaper car rental.
What Car Rental Companies Are Owned By Enterprise?
Enterprise is, so far, the biggest car rental company in the United States. However, it is constantly challenged by Hertz and Avis in terms of market cap and satisfaction ratings.
The car rental companies owned by Enterprise are Enterprise Rent-A-Car, Alamo Rent-A-car and National car rental.
Enterprise was founded in the United States in 1957 before expanding to over 90 countries. Of course, it stands out as a premium rental company.
The company is known for its vast availability and high reliability, with slight increases in price. It also rents out a variety of vehicles, ranging from economy cars to luxury vehicles.
Besides that, Enterprise also rents delivery trucks, pickups and vans which are under the Enterprise Truck Rental brand.
One reason its franchise is so large is because of the other companies it owns.
Since it owns other rental companies, it can provide a wide range of services. It would be more difficult to do this as a single company.
For example, Enterprise Rent-A-Car is more expensive than Alamo Rent-A-Car. Hence, it can maintain a more affordable price with Alamo whilst maintaining its premium quality with Enterprise.
With Alamo, you can also pay with physical cash and avoid the debit or credit card inconvenience.
What Car Rental Companies Are Owned By Avis?
Avis is an American rental company that falls in the same class as Enterprise. They both have similar characteristics regarding how they operate.
However, the competition between these rental companies is quite fierce. Avis is a leading car rental company with many accolades and is presently available in over 150 countries.
Since it belongs to the premium class, it offers premium services, including exotic cars. However, it has subsidiaries that feature much cheaper options.
Its price-sensitive subsidiaries include companies like Budget, Payless and Zipcar. Anyone on a budget is better off renting from these subsidiaries.
Other than the fact that Budget is cheaper, it also has fewer regulations and less strict policies than Avis. This is partly expected, since exotic cars need more care and damages could warrant shockingly high repair costs.
Budget is also available to drivers over 21 years old, while Avis only rents to drivers aged 25 and older. Your guess is as good as ours. They don't trust youngsters a lot with their cars.
However, despite Budget being a more affordable alternative, Avis' services are used more often. One theory is that customers don't mind the expenses as long as they get value for their money. However, this may not be entirely true.
Avis rental has a wider reach than Budget, so it's expected that they'll enjoy more usage, despite their higher prices.
Related: How Often Are Rental Cars Replaced? (Checked & Explained)
What Car Rental Companies Are Owned By Hertz?
Hertz is the parent company to Thrifty, Dollar and Firefly car rentals. It is one of the biggest car renting institutions in the world.
It also has a vast coverage of operations in almost all the continents around the globe.
Although it has strong competition from other leading car rentals, Hertz has the highest presence in airports. This is as premium as it gets since we all know airport rentals are the most expensive there are.
They also have a unique selling point. Hertz's car rental is big on using environmentally friendly vehicles, which helps in protecting the environment.
Unlike the previous companies, the gap between Hertz and its subsidiaries isn't a large one. So although Hertz is no doubt the premium company, Thrifty and Dollar still deliver premium services.
An example is that Thrifty has a wider range of cars in its fleets. This means there's more to choose from than from its parent company. It also offers luxury vehicles to customers.
However, as expected, Hertz still has more locations than Thrifty. Unexpectedly though, Hertz has simpler rental procedures than Thrifty, although not by a large margin.
Still, it's quite remarkable that the parent company Hertz accepts cash and has more payment options while Thrifty does not.
Overall, Thrifty seems to be the most strict rental company. However, it seems evenly matched with Dollar in terms of pricing.
Ultimately, there's not a lot of difference between all the rentals under Hertz. Still, they all have something unique about them.
Related: Are Rental Cars Cheaper For A Week Or By Day? (Checked & Solved)
What Type of Car Rental Should I Use?
Deciding what car rental to use can be a little tedious, especially for first timers. Unless you have an awful lot of money, go for cheaper car rentals.
Despite the fuss over premium car rentals, cheaper car rentals also deliver. Here are a few tips to assist you when using services of more affordable car rentals.
Pick economy cars: Economy cars are usually the cheapest, so you are going to save a ton of money with them. While premium cars are more comfortable, it doesn't mean economy cars are huts.
Shun airports: Although it's convenient, renting cars at airports is a bait to make you spend more of your money. It's best to leave the vicinity before renting a car.
Discounts: See if you qualify for discounts before renting. Military personnel usually get discounts from car rentals.
Book in advance: The earlier you book, the better. Last-minute rentals are a sure way to attract extra charges.
Use discount brands: Companies like Enterprise, Hertz and Budget are not the only rental companies available at your disposal. Brands like Advantage, Payless, Thrifty, and Dollar have lower prices than big car rental companies.
Use your own insurance: Don't give in to their persuasion, it's usually just another way to get you to spend more money. More often, your personal auto insurance is more than enough.
Related: Is It Cheaper To Rent Cars At Airports (Checked & Solved)
Final Thoughts
With all of this information, you know which companies are subsidiaries of the others and how they operate. Hence, while looking for a car to rent, you should know what to look for.
Always compare prices. Also, terms and conditions vary, so compare them too.
Nonetheless, if you're an explorer with an eye for comfort, go for the premium companies. Though the prices might be high, we assure you, they're worth it.
Was this article helpful?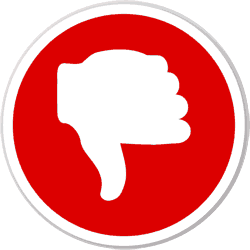 Did you find wrong information or was something missing?
We would love to hear your thoughts! (PS: We read ALL feedback)