Planning a car rental with Avis and wondering about payment methods?
This article delves into the various options you can use to secure your vehicle. From credit cards to debit cards, we'll cover the accepted forms of payment, making your rental experience smooth and stress-free.
Understanding these payment methods ensures a hassle-free transaction when booking your rental car with Avis.
Common Payment Methods
These are the most common ones.
4 Credit Card Types
Avis Car Rental accepts most major credit cards as a means of payment.
Renters can use their Visa, MasterCard, American Express, and Discover cards for reserving and paying for a rental vehicle.
Credit cards streamline the rental process and ensure a fast and efficient transaction.
Debit Cards
Avis also allows the use of debit cards for renting a car.
When using a debit card, customers should be aware that Avis will generally place an authorization hold on their account for the estimated charges of the rental. This hold is placed soon after the card is presented, and Avis reserves the right to request extra value based on certain factors they deem appropriate.
However, it is important to check with the local Avis rental office, as some offices may have different policies regarding debit card acceptance and deposits.
Does Avis Accept Cash
Cash payments are usually NOT accepted by Avis Car Rental.
Given the wide variance in rental car policies among different offices, it is recommended to contact the specific Avis location directly to inquire about their payment methods and whether they accept cash.
In general, Avis, like many other car rental companies, prefers the use of credit or debit cards due to the security it provides when compared to cash transactions.
This allows them to better manage reservations and address any potential issues that may arise during the rental process.
Keep in mind that payment methods may vary by location, as well as by the type of vehicle being rented. Therefore, renters are encouraged to check with their specific Avis location to confirm accepted payment methods and ensure a smooth rental experience.
International Payments
Currency Conversion
When renting a car with Avis in a foreign country, the transaction will likely be processed in the local currency. It is important to understand the exchange rate and any additional fees that may be attached to the transaction.
Keep in mind that various factors such as fluctuating exchange rates and credit card fees can impact the total cost.
3 Accepted International Cards
Avis accepts most major credit cards for international payments. However, some locations may have specific rules or restrictions on which cards they accept. It is important to check with your local Avis car rental location to verify that your card will be accepted for payment.
Some commonly accepted international credit cards include:
Visa,
Mastercard,
and American Express.
In certain instances, you may be able to use a debit card when booking a car rental with Avis.
Keep in mind that debit card acceptance may vary by location and additional requirements may apply. When renting with a debit card, a hold may be placed on the card for the estimated cost of the rental, and extra value might be required at Avis' discretion.
Remember, some locations might not accept international cards at all, so it's important to communicate with the rental office to ensure a smooth transaction process.
Online Payment Options
At Avis car rental company, customers have a variety of online payment options to make their rental experience more convenient and efficient.
This section will explore some of the popular methods, such as PayPal, Apple Pay, and Google Pay.
PayPal
Avis car rental accepts PayPal as a method of payment for online reservations.
Customers can easily link their PayPal account while booking a car through the Avis website, which offers a secure and seamless transaction. This allows users to enjoy the benefits of PayPal, such as buyer protection and quick processing time.
Does Avis Accept Apple Pay?
Although Avis does not currently accept Apple Pay directly on their website, customers who wish to use this payment option can do so through third-party applications or platforms that may have Avis car rental services integrated.
Apple Pay provides a convenient and secure way for customers to make payments using their iPhone or Apple Watch, ensuring their personal data is protected throughout the transaction.
Does Avis Accept Google Pay?
Similar to Apple Pay, Avis does not directly accept Google Pay on their website. However, customers can use this payment option through third-party applications or platforms that offer Avis rental services. Google Pay offers convenience and a high level of security for users, allowing them to pay using their Android devices without the need to carry a physical wallet.
In summary, while Avis may not directly accept Apple Pay and Google Pay on their website, customers have the option to use these payment methods through other platforms, in addition to the widely accepted method of PayPal.
This range of online payment options offers Avis customers the flexibility and ease they need to enjoy a hassle-free car rental experience.
Prepayment and Deposit Options
Avis car rental company offers various payment methods to cater to the needs of its customers. One of these options is prepayment, which allows customers to pay for their car rental in advance and potentially save money in the process.
For those who choose the "Pay Now" option, Avis provides up to 35% off the car rental fees.
Remember also, that you can save up points with Avis' Preferred program.
This discounted rate ensures customers receive Avis's Best Rate Guarantee. To take advantage of this offer, customers simply need to book their rental car online and present the credit card used for payment at the key counter when picking up the vehicle.
In addition to prepayment, Avis also accepts debit cards for securing rental car reservations. However, it's important to note that an authorization hold will be placed on the debit card for the estimated charges of the rental. This hold is put in place shortly after the card is presented, and Avis reserves the right to request extra value based on certain factors as they see fit.
Moreover, customers who choose to rent a car using a debit card must be aware of some possible additional charges:
Additional services requested during the car pick-up, such as insurance changes, Sirius Radio, or upgrades to a different car type.
Usage of toll roads with the vehicle's fast pass may lead to additional billing.
In summary, Avis car rental company provides convenient prepayment and deposit options for its customers, including credit and debit card acceptance, making the rental process seamless and more accessible.
Payment Security and Privacy
Avis Car Rental prioritizes the security and privacy of their customers' payment information. They implement several measures to ensure that transactions are securely processed and that personal data remains protected.
Firstly, Avis uses secure socket layer (SSL) encryption technology to protect customers' sensitive information like credit card numbers and personal details. This technology ensures that data transmitted between the website and customers remains encrypted, preventing unauthorized access.
Furthermore, Avis abides by strict Payment Card Industry Data Security Standards (PCI DSS) guidelines, which set the requirements for organizations handling credit card information. Adherence to these standards ensures that customers' payment data is stored and processed securely.
In addition to encryption and industry standards, Avis provides customers with multiple payment options to suit their preferences.
When renting a car with Avis, customers can typically use a credit card, debit card, or even a prepaid card. However, it's essential to keep in mind that specific policies and restrictions may apply, depending on the location.
Credit Cards: Avis usually accepts major credit cards, such as Visa, Mastercard, American Express, and Diners Club. These payment options provide customers with added security features and fraud protection.
Debit Cards: Avis permits the use of debit cards for rental transactions, but they may place an authorization hold on the card for estimated rental charges. While debit cards are a convenient alternative, customers should be aware that Avis may request additional information or value at their discretion when using this payment method.
Prepaid Cards: Some locations may allow the use of prepaid cards as a payment method. However, it's vital for customers to verify the rental car company's policies beforehand as not all branches might accept this option.
By employing various security measures and offering multiple payment methods, Avis ensures that customers can rent cars with confidence, knowing their financial information is safeguarded.
Avis Car Rental Company Overview
Avis Car Rental Company is a well-known and reputable car rental service provider with locations across the globe. Established in 1946, Avis has a long history of delivering excellent customer service and offering extensive vehicle options to suit various needs.
One of the key aspects that sets Avis apart from its competitors is its loyalty program, Avis Preferred. This program allows customers to earn points and enjoy exclusive benefits such as priority service, vehicle upgrades, and access to special discounts. Members can also earn airline miles and hotel points when booking with partner companies, such as American Airlines, British Airways, and Cathay Pacific Airlines.
When renting a car with Avis, customers need to provide a valid form of identification, typically a driver's license, and a form of payment. Avis accepts various payment methods, offering flexibility to its customers.
Avis strives to cater to the diverse needs of its customers by offering additional services such as discounted pay-now rates, long-term rentals, and an assortment of extras like GPS navigation systems, child safety seats, and vehicle insurance options.
Was this article helpful?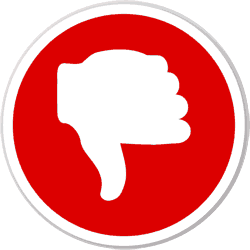 Did you find wrong information or was something missing?
We would love to hear your thoughts! (PS: We read ALL feedback)