Rental cars have, in a manner of speaking, revolutionized touring and traveling for travelers and out-of-town/country visitors. With the existence of car rental companies, customers can now stay comfortably in completely unknown places without having to jump on the bus or anything.
All they'd have to do is visit a car rental company and book a car for a fee and for a specified period. Most rental companies have daily and weekly packages.
Due to the fluctuating nature of car rental prices, there have been questions as to the cheaper options between daily and weekly rentals.
We'll answer the questions as lucidly as possible in this article while providing suggestions and professional advice.
Here are the demographics of rental car users.
Here's the Short Answer to Whether Rental Cars Are Cheaper for a Week Or By Day:
Car rental rates are not stable, so analysts consider renting for a week a much cheaper option. Weekly rates are fixed and guaranteed, and you can have the car to yourself for a whole week without worrying about fluctuating rates.
Is It Cheaper to Rent a Car for a Week Or for 4-5 Days?
Renting a car for 4-5 days is already much closer to a week. In consideration of this, experts advise renting your car for a week even if your trip will only take 3-5 days. The trick here is to rent for a week and then return the car early after your trip.
If you are going to do this, however, you have to make sure the weekly rates are less costly than the daily rates. You should also not reveal your plans of returning the car early to the company attendants so that they don't slam extra charges on you.
A study by Map Happy on a Hertz rental back in 2017 revealed that the weekly rental was 22.7% cheaper than the 5-day rental. This saved them a whopping $85.67 at the time.
Related: 8 Tips To Avoid Airport Car Rental Fee (Checked & Solved)
At What Point Should You Rent By a Week and Not Days?
If you are looking to take a trip for 4-6 days, you might as well just rent for a week as that'd almost always be the cheaper option. As a matter of fact, some car rental companies like Avis already classify rentals for 5 days or more as weekly.
The only time it would be safer to rent by the day is if you are looking to rent for 1-2 days. If you are going beyond 4 days, we advise just settling for a weekly agreement as it'd most likely be a cheaper deal in the long run.
What Is the Cheapest Way to Rent a Car for More Than a Week?
Well, the answer to this largely depends on exactly how long you want to rent for. However, as a rule of thumb, if you are going to be staying in that city long-term, we advise settling for long-term deals.
Long-term deals include 30 days or more, 60 days or more, or 63 days or more, and they are often cheaper than the weekly rates. This is because companies like Enterprise, Avis, Hertz, and Budget offer discounts and steals on such deals.
For instance, Enterprise offers unlimited miles on rental deals of more than 30 days, while Avis offers unlimited miles for rentals exceeding 60 days.
So, if you are renting long-term, we advise making inquiries about long-term deals and discounts from your chosen rental company. That way, you can take advantage of the offers and possibly spend less than you would have on weekly rates.
Related: Can You Negotiate With Car Rental Companies? (Solved)
What Is the Shortest Time You Can Lease a Car?
Thankfully, there are options for short-term car leases and many people consider it an alternative to long-term car rentals. However, for most dealerships, the minimum length of short-term leases is 6 months and some don't even go below a year/12 months.
The truth, however, is that there is no official guideline or rulebook that stipulates the minimum length for leases. For all we know, some dealerships might let you lease for a month. However, do not bank on that as the usual minimum is 6 months or 1 year.
What Car Rental Companies Are Cheapest When Renting for Weeks?
If you are looking to rent a car for weeks and you'd like cheap weekly rates, there are companies that offer that.
They include Budget, Avis, Alamo, Hertz, Enterprise, Dollar, National, Payless, and Thrifty. These companies typically offer between 10-35% off weekly rentals.
For instance, Budget offers 10% off weekly rentals and as much as 35% if you use the "Pay Now" option, subject to their terms and conditions.
However, if you are looking to rent for weeks on end, there are also companies that offer juicy long-term deals that are even cheaper than weekly rates. They include:
Enterprise
Enterprise offers a long-term deal known as the Month or More Program, which features discounts on rentals exceeding 30 days as well as unlimited miles. They also offer paid roadside assistance on this deal.
Avis
At Avis, they have a flex program featuring rebates on rental deals of more than 60 days alongside unlimited miles.
Hertz
Hertz's offer is known as the Multi-Month offer, which promises over 50% in savings on rentals exceeding 63 days.
Before choosing, we advise doing some calculations and deciding which of these offers are cheaper for the duration of your trip.
Related: 9 Tips for Great Last-Minute Car Rental Deals
Is It Cheaper to Rent a Car By the Week Or Month?
We have just seen that it's typically cheaper to rent a car by the week rather than by the day. However, following that progression, are monthly rates cheaper than weekly rates?
Averagely, the longer you rent a car for, the cheaper it is likely to be, and Sixt (a reputable rental company) acknowledges this. However, it all depends on the company and what their offers look like.
Some companies have long-term discounts for deals exceeding 30 days, while others only have discounts for deals longer than 60 days. Monthly deals and long-term deals are generally cheaper than weekly deals. However, we advise doing some calculations based on the planned duration of your trip.
Was this article helpful?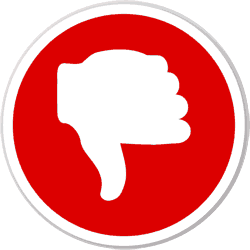 Did you find wrong information or was something missing?
We would love to hear your thoughts! (PS: We read ALL feedback)