While an SUV's engine may be its brain and its chassis the body, your SUV's sound system is the rhythmic heart that sets the emotional tone of the ride.
With each new year's SUV lineup, more and more leading car manufacturers are focusing on the audio experience, partnering with some key audio engineers like Bose, Harmon, Revel, and Meridian.
 This article explores the mid-sized and full-sized SUVs with the best stock sound systems and speaker arrangements.
Mid-Size SUVs With the Best Sound Systems
Here are examples of mid-size SUVs that offer a premium sound system:
1. Subaru Ascent—Harman Kardon
The Ascent is a newer mid-size SUV with three rows of seating offering an eight-person capacity.
 It offers an impressive Harman Kardon audio system available in both 6-speaker or 14-speaker packages, offering crisp and distinct low, medium, and high-end audio ranges.
There is ample seating in the first two rows, and the third row offers full-sized seats adequate for adults and children passengers alike.
While the Ascent's turbocharged 2.4 liters four-cylinder pairs well with its Continuously Variable Transmission for responsive acceleration and 260 horsepower, the car is sometimes criticized for its lack of torque compared to other SUVs in its class.
That said, its stock Starlink Infotainment system is one thing the critics have little to say about. An intuitive combination of touchscreen maneuvers and physical control knobs and buttons, complete with Apple CarPlay and Android Auto connectivity, operates the StarLink system.
The Ascent's standard Starlink Package includes a six-speaker Harman Kardon audio system integrated into its 6.5-inch Touchscreen, satellite radio, Bluetooth connectivity, nf four USB ports between the first and second rows.
The upgraded trim suite adds a 14-speaker Harman Kardon system. It increases the touchscreen size to 8 inches, a Wi-Fi hotspot, a premium navigation system, and two additional third-row USB ports.
Please also read our article about the best and worst years for the Subaru Ascent.
2. Buick Enclave—Bose
The Buick Enclave is a powerful mid-sized SUV with a comfort-oriented, smooth-handling, driving experience. Furthermore, the Premium and Avenir trim packages include a 10-speaker, performance-enhanced premium sound system package from celebrated audio system manufacturer Bose.
Its modern infotainment system includes various safety and sound management features, including:
Background noise cancellation
Buck Connected Access capability
8″ full color touchscreen-controlled Buick infotainment system with either six speakers at the entry level or 10 Bose-engineered Soundsystem at the medium and high trim levels.
The high-end Avenir package includes a boosted Avenir Technology package stock full of unique features and programs.
3. Toyota 4-Runner—JBL
The Toyota 4-Runner is the quintessential off-road-ready midsized SUV, capable of a spontaneous adventure without sacrificing comfort for the cargo or the passengers. The car is one of the best foreign SUVs drivers love thanks to its ample space and ruggedness.
While some criticize the 4-Runner's interior for being dated aesthetically, there's nothing dated about its 15-speaker JBL Stereo Option and its intuitive infotainment system, which is effortlessly operated from the driver's seat.
The 4-Runner's infotainment system has an 8-inch touch screen, eight speakers, multiple USB ports, Bluetooth compatibility and voice recognition, a Wi-Fi hotspot, and Apple CarPlay/Android Auto.
The upgraded package adds smart navigation and 15 JBL speakers, individually tuned, each offering a deep and rich audio tone in low, mid, and high EQ ranges. 
Other upgraded features include an auto-dimming rearview mirror, an adaptable garage door opener, a moonroof, and dual-zone automatic climate control.
4. Volvo XC90—Bowers & Wilkins
Volvo's XC90 luxury midsized SUV comes with five and seven seating trim options and an optional, industry-leading Bowers & Wilkins audio system with studio, stage or concert, and jazz club playback modes and a 1,410-watt 12-channel amplifier.
The upgraded XC90 audio system offers a clarified audio experience focused on realism. Every 19 speakers are custom-tuned based on their location inside the Volvo's cabin for an immersive and complete playback experience equally dynamic from any passenger perspective.
Furthermore, the high-end audio system is controlled via a 12.3-inch driver display, complete with satellite navigation and all-wheel drive modes.
Bowers & Wilkins designs its audio systems with obsessive attention to detail, with a complete understanding of each car's interior, and using technologies it has refined in the most demanding of professional environments.
Each Bowers & Wilkins car audio system is configured to deliver optimum sound quality in every circumstance. So our engineers work alongside their Volvo counterparts from the very earliest stages of each car's development.
Full-Size SUVs With the Best Sound System
The following are full-size SUVs with leading sound systems:
5. Cadillac XT6—Bose
The Cadillac XT6 now comes stock with an industry-leading Bose sound system.
The 8-inch touchscreen-controlled system is available starting at the primary, Luxury package, hosting more complex features at the Sport and Premium Luxury package levels.
That said, all of the XT6 Bose systems boast high-functioning voice recognition technology.
The XT6 Luxury Bose Audio and Infotainment systems also include:
Premium Bose Sound System with eight speakers 
8-Inch Color, Touchscreen Display/Control Screen
Bluetooth Connectivity and Wi-Fi Hotspot Access
Satellite Radio
Wireless Apple CarPlay and Android Auto.
Natural Voice Recognition
Six USB Connection Ports
Upgrading the Premium Luxury or Sport offers more features:
14 Premium Bose Sound System Speakers
Real-time Traffic and Navigation Updates
Wireless Phone Charging
6. Chevrolet Suburban—Bose
Chevrolet brought the popular full-sized Suburban into the sound system conversation by upgrading it to a Bose sound System stocking between 8-10 speakers, depending on the trim package. 
Bose engineered each speaker individually based on its position in the cabin, offering a rich surround sound experience, complete with a high-quality, low-end subwoofer.
The base levels include:
Bluetooth Connectivity
Five USB-A Connection Ports
One USB-C Connection Port
8-9 Distinctly Tuned Speakers
The Upgraded Trim Suburbans include the additional features:
10.2 Inch Infotainment Control Monitor
Apple CarPlay/Android Auto
Wi-Fi Hot Spots
Audio pilot: Auto adjusts your music based on traffic and voice interference.
Centrepoint: Converts your music to several channels for a more immersive surround sound experience.
Surround stage: Signal processing centers each passenger in the middle of the sound, no matter where they are seated, by utilizing every individual speaker in a dynamic way
Meanwhile the Suburban is one of best the full-size SUVs for all-round use.
7. Land Rover Discovery SE—Meridian
Land Rover has been synonymous with luxury SUVs for a while now, and with its stadium-style seating capacity of 7, the Discovery is a Full-Sized luxury SUV through and through.
Furthermore, the SUV company paired with fellow British craftsmen Meridian, a high-end audio systems engineer that's been around since 1977.
The Discovery SE's stock Meridan system offers a full-cabin audio experience in which all seven riders receive the same crystal-clear expertise surrounded by a minimum of 12 Speakers and a dual-channel subwoofer. According to the Landrover website, here's what you get when you buy a Discovery SE in terms of the audio experience and enhanced cabin features.
AUDIO AND INFOTAINMENT:
MeridianTM Sound System 400W with 12 speakers and a dual-channel subwoofer
Android AutoTM (subject to availability)2
Apple CarPlay® (subject to availability)2
Remote
Secure Tracker (12-month subscription)3
Pivi Pro (Connected)1
11,4″ Touchscreen
Wireless device charging with phone signal booster
Head-up Display
ADDITIONAL CABIN FEATURES:
Four-zone Climate Control
Cabin Air Purification Plus
Ebony Morzine headlining
Auto-dimming interior rearview mirror
Electrically adjustable steering column
Heated steering wheel
Leather steering wheel
Metal treadplates with R-Dynamic branding
Premium cabin lighting
Front center console cooler compartment
Powered inner tailgate
The recent Rolling Stone article exploring the best sound systems in cars of all categories included the Land Rover/Meridan team-up after a test ride:
Songs sound more true-to-life, and closer to how they were recorded in the studio, as they blast through powerful speakers in the car.

Meridian's "Trifield 3D" technology, meantime, is billed as the world's "first 3D in-car surround sound system," using the addition of dedicated height channels to create an illusion of a fuller, more expansive cabin soundscape.

Worth noting: the Meridian "Signature Sound System" package gets you up to 29 speakers and 1700 watts.
8. Toyota Sequoia—JBL
With an eight-seat capacity, there's no doubt that the Toyota Sequoia is a full-sized SUV. And with onboard 4G Wi-Fi, wireless phone charging, and an 8-14 speaker JBL High-Fidelity Audio System, it's also one of the best stock sound systems in the full-sized SUV scene.
The base level Sequoia's 8-inch Full Color Touchscreen-operated Infotainment system features Real-Time Navigation, a backup camera, and eight high-grade JBL Speakers.
The higher trim levels include a 14-inch screen upgrade and 14 high-grade JBL Speakers.
JBL offers some of the most precise audio in the game, as their systems prioritize clarity and crisp multi-channel detail.
All levels include Apple CarPlay and Android Audio.
Voice Control Virtual Assistant helps manage the multimedia system in a hand-free fashion.
9. Lexus LX—Mark Levinson
In typical Lexus fashion, the Lexus LX crushes the full-sized SUV competition regarding advanced audio and infotainment features with 25 speakers from Mark Levinson Audio Systems.
The Lexus LX's triple-screen display includes an 8-Inch Instrument Cluster screen, a 7-inch climate display screen with access to the vehicle controls, and a 12.3 touchscreen interface with AppleCarPlay and Android Audio wireless phone connectivity.
Don't forget to check out some Lexus LX problems.
Furthermore, The LX's infotainment interface integrates the following features:
An immersive Mark Levinson Sound System with a 360-degree arrangement of 25 class-leading speakers for a deep, rich, and loud audio experience.
Triple Screen Digital Dash Display
Back-Seat entertainment system with Dual Screens
HDMI Port
USB Charging Ports
Multi-Terrain Monitor
Cloud Navigation
Wireless Charging
Make sure to also read our article about full-size SUVs with great sound systems.
Sources
22 Best Mid-size SUVs for 2022 and 2023 | U.S. News (usnews.com)
Discovery | Models & Price | Land Rover
Was this article helpful?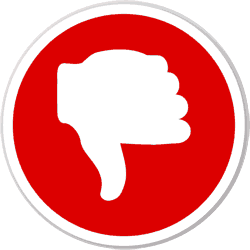 Did you find wrong information or was something missing?
We would love to hear your thoughts! (PS: We read ALL feedback)