Since its launch in 2018, the Subaru Ascent has swiftly earned favor as a flexible and capable SUV.
However, as with every car, performance, dependability, and customer satisfaction have varied.
In this article, we'll look at the five best and worst Subaru Ascent years based on statistics and examples, offering useful information for potential buyers or owners searching for a dependable and fun driving experience.
The Best and Worst Years for Subaru Ascent Are:
According to industry experts and consumer satisfaction, the best and most reliable Subaru Accent years are the 2021, 2022, and 2023 models. On the other hand, it recommended to steer clear of the 2019 and 2020 models.
What Subaru Ascent Years Are the Most Reliable?
When it comes to purchasing a reliable SUV, the Subaru Ascent stands out as a compelling option. 
Designed with performance and longevity in mind, the Ascent has gained a reputation for its dependability and robustness on the road. 
Below, we dive into the world of the Subaru Ascent and highlight the years that have proven to be the most reliable based on various factors such as customer feedback, industry ratings, and historical performance. 
2023 Subaru Ascent
The 2023 Subaru Ascent represents a refined and reliable choice within the Ascent lineup. 
As part of the first generation introduced in 2019, this model benefits from improved technology and a reduced number of initial issues compared to its earlier iterations. 
Notably, the 2023 Ascent has received the prestigious IIHS Top Safety Pick+ award, showcasing its commitment to passenger protection.
Safety is a paramount consideration in the 2023 Ascent, with noteworthy features such as:
Reverse automatic braking

EyeSight assists monitor

Blind-spot monitoring
These features contribute to the vehicle's high safety ratings and provide added peace of mind for owners and passengers alike.
According to notable automotive sources, the 2023 Ascent receives favorable ratings too. 
Edmunds rates it at 4.5 out of 5.0, praising its superior performance compared to other SUVs and highlighting the convenience and safety features available, especially in the Touring model. 

Kelley Blue Book rates it at 4.0 out of 5.0, acknowledging its overall appeal and reliability. 

JD Power provides a score of 82 out of 100, indicating a positive owner satisfaction level.
While customer reviews for the 2023 model are limited, a testimonial from an Edmunds review emphasizes the impressive safety and convenience features of the Ascent. 
The reviewer praises the vehicle's driving experience, safety systems like lane departure warning and automatic high beam dimming, as well as its practicality for accommodating a walker. 
Overall, the 2023 Subaru Ascent showcases promising reliability based on its improved technology, safety ratings, positive expert reviews, and the enduring reputation of its predecessors.
2022 Subaru Ascent
The 2022 Subaru Ascent continues to uphold the reputation of reliability and customer satisfaction that the model has established. 
With minimal complaints reported on the NHTSA website and excellent consumer reviews, the 2022 Ascent is a safe choice for potential buyers.
Based on owner feedback, the 2022 Ascent receives praise for its:
Attractive appearance

Comfortable interior

Safety features

Enjoyable driving experience. 
These positive qualities contribute to the overall satisfaction and reliability of the vehicle.
Expert ratings for the 2022 Ascent reinforce its strong reputation. 
Edmunds rates it at 4.5 out of 5.0, indicating high quality and performance

Kelley Blue Book provides a rating of 4.0 out of 5.0, acknowledging its appeal and positive consumer perception.

J.D. Power assigns a score of 82 out of 100, reflecting a solid owner satisfaction level.
Overall, with minimal complaints, positive consumer reviews, and favorable expert ratings, the 2022 Subaru Ascent continues to exemplify reliability and customer satisfaction within its segment.
2021 Subaru Ascent
The 2021 Subaru Ascent represents a significant improvement in terms of reliability compared to its predecessors. 
With a Quality & Reliability rating of 82/100 from J.D. Power and a Consumer Rating of 82/100, this model year showcases Subaru's commitment to delivering a dependable three-row SUV. 
Notably, there have been only 34 complaints and no recalls reported for the 2021 Ascent as of the current writing.
The 2021 Ascent offers:
A spacious seating arrangement

Ample cargo space

Standard all-wheel drive (AWD)

An extensive list of standard features
Safety is a strong suit of the 2021 Ascent, with excellent safety scores and a range of standard safety features. 
As a testament to its safety performance, the 2021 Ascent has earned the IIHS Top Safety Pick+ award and a 5-star rating from the NHTSA.
The 2021 Ascent strikes a balance between affordability and reliability compared to previous model years. 
It introduces noteworthy additions such as: 
Adaptive cruise control

Lane-keeping assist

Steering-responsive LED headlights

A seat belt notifier for the second and third rows. 
Furthermore, the vehicle boasts an intuitive infotainment system and a wide range of driving aids, and is constructed with good-quality materials to bolster its dependability.
Expert ratings for the 2021 Ascent include a 3.8 out of 5.0 from Edmunds, highlighting some room for improvement, and a 4.0 out of 5.0 from Kelley Blue Book, emphasizing its overall appeal. 
In summary, the 2021 Subaru Ascent offers improved reliability, an array of desirable features, and impressive safety ratings, making it a solid choice for buyers seeking a dependable and well-equipped three-row SUV.
Here is a breakdown of each model's reliability ratings for comparative purposes:
| | | | |
| --- | --- | --- | --- |
| Model Year | J.D. Power Rating | Edmunds Rating | Kelley Blue Book Rating |
| 2023 | 82/100 | 4.5/5.0 | 4.0/5.0 |
| 2022 | 82/100 | 4.5/5.0 | 4.0/5.0 |
| 2021 | 82/100 | 3.8/5.0 | 4.0/5.0 |
Please also check out our article about whether Subaru SUVs hold their value well.
What Subaru Ascent Years Should You Avoid?
When considering the purchase of a Subaru Ascent, it is important to be aware of the model years that may have had more reliability issues or concerns. 
While the Ascent has generally been well-regarded for its dependability, there are a few model years that have received more negative feedback or lower reliability ratings. 
Let's take a look at the least reliable Subaru Ascent years.
2019 Subaru Ascent
The 2019 Subaru Ascent, being the debut model year, encountered several reliability issues, making it a year to avoid when considering this SUV. 
According to CarComplaints.com, the 2019 Ascent received a significant number of complaints, with 398 NHTSA complaints and six recalls, earning it the reputation of being the worst model year for the Ascent.
One of the most severe reliability problems experienced by owners of the 2019 Ascent was a glitch that caused the battery to drain when the tailgate was left open.
The tailgate sensor failed to turn off the cargo light, resulting in a dead battery if the tailgate remained open for an extended period. This problem occurred at around 3,200 miles, affecting even brand-new vehicles.
Another issue that plagued the 2019 Ascent has easily cracked windshields. 
Owners reported spontaneous windshield cracks, chips, and breakages, sometimes occurring while parking or idling.
Subaru was aware of the complaints filed with its dealers and the NHTSA but did not acknowledge the issue, leaving customers to bear the repair expenses.
Furthermore, transmission problems, including hesitation, gear slipping, loss of power, and complete transmission failure, were also common complaints from owners.
All in all, the 2019 Ascent had a total of 67 reported problems on CarComplaints.com and 461 reported problems on CarProblemZoo.com, solidifying its reputation as the most problematic model year. 
Considering the high number of complaints and reliability concerns associated with the 2019 Subaru Ascent, potential buyers should exercise caution and thoroughly evaluate these issues before making a purchase decision.
2020 Subaru Ascent
The 2020 Subaru Ascent is a model year that has exhibited some reliability concerns, making it one of the Subaru Ascent years to approach with caution. 
While Subaru addressed certain issues from the previous year, the 2020 Ascent still faced a few recurring problems that impacted its overall reliability.
Here are some of the most major issues owners faced with this model year:
Easily cracked windshield: Similar to the 2019 model, numerous owners reported spontaneous windshield cracks that appeared without any significant impact or cause.
This problem was not only an inconvenience but also led to a class-action lawsuit against Subaru. 
Premature battery drain: Multiple owners experienced instances where their vehicle's battery died unexpectedly, even shortly after purchase.
This resulted in a class-action lawsuit against Subaru, accusing the manufacturer of knowingly installing batteries with insufficient capacity.
Transmission problems: Complaints included the vehicle lurching forward without acceleration, transmission slippage during acceleration, and unusual noises coming from the transmission.
These transmission issues caused inconvenience and raised safety concerns for some owners.
It's worth noting that the 2020 Ascent had a total of 14 reported problems on CarComplaints.com and 293 reported problems on CarProblemZoo.com.
These numbers provide further insight into the common issues faced by owners of the 2020 Ascent, including windshield cracks, battery drain, and brake rotor wear problems.
While the total number of complaints was lower than the previous year, these recurring reliability issues and their associated costs have affected the perception of reliability for the 2020 Ascent.
Considering these concerns, prospective buyers may want to exercise caution when considering the 2020 Subaru Ascent.
Below is a comparative table of each unreliable model year:
| | | |
| --- | --- | --- |
| Model Year | CarComplaints.com Complaints | CarProblemZoo.com Complaints |
| 2020 | 14 | 293 |
| 2019 | 67 | 461 |
What Are Some Typical Problems With the Subaru Ascent Models?
The Subaru Ascent, while generally a reliable vehicle, has experienced a few problems reported by owners. 
Here are some typical problems with Subaru Ascent models:
Car won't start
Open tailgate drains battery
The EyeSight feature malfunctions
Windshield Cracked Spontaneously
For more, please read our article about common issues with Subaru Ascent SUVs.
It's important to note that not all Subaru Ascent models will experience these problems, and the vehicle's overall reliability remains good. 
Regular maintenance and addressing any known issues or recalls can help prevent or mitigate these problems.
Go back to best and worst years across all Subaru models.
Was this article helpful?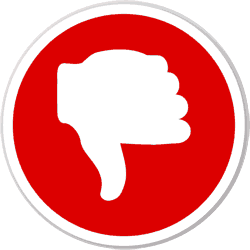 Did you find wrong information or was something missing?
We would love to hear your thoughts! (PS: We read ALL feedback)
ⓘ  The information in this article is based on data from National Highway Traffic Safety Administration (NHTSA) recall reports, consumer complaints submitted to the NHTSA, reliability ratings from J.D. Power, auto review and rating sites such as Edmunds, specialist forums, etc. We analyzed this data to provide insights into the best and worst years for these vehicle models.
---