The best sound systems for full-size SUVs are the ones that maximize your vehicle's space, create a premium feel and offer up high-quality sound.
It's not just about having a great radio. Your SUV could be a family car, so you'll likely want to play music, watch movies and listen to podcasts on the go.
Luckily, there are plenty of options for choosing the right sound system for your needs.
Here are five full-size SUVs that come standard with excellent sound systems.
1. 2023 Toyota Sequoia
The Toyota Sequoia is a full-size SUV that offers seating for up to eight passengers and has plenty of cargo space for all your gear.
With base features like an 8-inch touchscreen infotainment system, navigation system, and rearview camera, you'll have everything you need to stay connected on the road.
The new Toyota Audio Multimedia infotainment technology, which debuted in the 2022 Tundra, was adopted by the 2023 Sequoia.
While all trims receive a sizable 14-inch touchscreen, the base-level trim gets an 8-inch high-resolution color touchscreen.
The 2023 Sequoia is wirelessly compatible with Apple CarPlay and Android Auto, so bulky USB connections are not required to access your content.
While logic-based touchscreen icons and steering-wheel buttons are used to access the system, Toyota decided to retain an accessible analog volume knob for quick, on-the-go modifications to the audio system.
Voice control on the new multimedia system has been considerably enhanced. When you press the voice-control icon button on the steering column or just say a wake-up phrase, the Virtual Assistant activates and asks how it can help you.
This could involve discovering a site of interest in the up-to-date Google database, changing settings, providing route instructions, or locating an audio option, among many more.
Lastly, the 2023 Sequoia is well-equipped with the following to enhance your audio experience while driving:
A standard wireless charger
Onboard 4G Wi-Fi for up to five wireless devices
A 14-speaker JBL audio system (8 speakers in the base level trim) fills the spacious interior with an enhanced, high-fidelity sound.
Meanwhile, check out some mid-size SUVs with great sound systems.
2. 2023 Hyundai Palisade
The 2023 Hyundai Palisade provides the ideal fusion of clever innovations, cutting-edge safety features, and luxury accessories befitting a high-end SUV.
A modern, clear, dynamic, and utterly digital instrument cluster and touchscreen multimedia system are the focal points of the luxurious and stylish cabin.
The digital instrumentation panel seamlessly transitions from the central infotainment display.
Dual 12.3-inch screens, including a navigation touchscreen multimedia system and a complete LCD digital instrument cluster, highlight the 2023 Palisade.
The multimedia system has an updated button panel and a sizable wide-screen monitor with high definition (1920 x 720) that is placed in a revised dash.
This includes the following standard features:
Digital radio
Compatibility with Apple CarPlay and Android Auto (wired)
Multimedia input via USB for music and video
Bluetooth Multi-Connection
SMS playback with music and video
Passenger talk – the driver's voice is heard via the back speakers
Voice memo capability
Quiet Mode function that limits the audio level to 25 in the front row and mutes it in the back
Blue light feature
These features are then complimented by a 12-speaker Harmon Kardon audio system.
3. 2022 Lexus LX
The LX, Lexus' premium SUV, has undergone a redesign for 2022, and it now features an improved cabin and a more contemporary base for accommodating a powerful twin-turbocharged engine.
This means the 2022 LX has been drastically upgraded by Lexus with user-friendly, efficient technological elements that provide seamless integration.
The brand-new Lexus interface within the 2022 Lexus LX enables seamless integration and connectivity through its dash via touchscreen or voice instructions through its intelligent vehicle assistant.
The vehicle's dashboard has three standard displays:
An 8-inch screen for the gauge cluster
Lexus Interface with a 12.3-inch touchscreen display
7-inch screen for climate and vehicle controls
Lexus has ensured their all-new LX is wirelessly compatible with Apple CarPlay and Android Auto.
Additionally, to any music lover's delight, the 2022 LX is equipped with an impressive 25-speaker Mark Levinson surround-sound system, which offers an immersive audio experience.
The 2022 Lexus LX also comes equipped with the following advanced features:
Dual-screen rear-seat entertainment system
HDMI port
USB charging ports
Multi-terrain monitor
Cloud navigation
Wireless charging
While the Lexus LX is available with a wide range of engines and features, one thing remains constant – the LX has one of the best sound systems and the most advanced technology available in an SUV.
4. 2023 Cadillac XT6
The XT6 is the first Cadillac SUV to feature a Bose sound system, and it's one of the best in the industry. However, the XT6 you purchase will have several differences based on the trim you opt for.
Currently, there are three trim levels available for the Cadillac XT6:
Luxury
Premium Luxury
Sport
The Sport trim features carbon fiber throughout the cabin for a more sport-oriented feel, while the Premium Luxury trim has a nice-looking wood-trimmed interior.
Sport and Premium Luxury models have different exterior styles too. The latter has brightwork all around the grill and windows. While sports models come with a blacked-out grill, transparent tail lenses, and either 20-inch or 21-inch wheels as options.
However, that's not where all the differences end.
The Cadillac's infotainment system in the XT6 Luxury consists of the following:
8-inch touchscreen display in color
Bluetooth
Connected services and apps, such as Wi-Fi hotspot access
Satellite Radio
Wireless Apple CarPlay and Android Auto.
Natural voice recognition
Six USB port
Premium Bose sound system with eight speakers
A trim upgrade to either the XT6 Premium Luxury or Sport adds:
Real-time traffic notifications for navigation
Fourteen premium Bose sound system speakers
Wireless smartphone charging
The speakers are made of polished metal grilles that are lightweight and thin to transmit sound more effectively.
Bose offers three unique features through their system:
Audio pilot: Frequently, traffic noise will disrupt your music. With the help of this technology, sounds are adjusted to make it easier to hear your music without needing to touch the controls.
Centrepoint: While the majority of music is recorded in stereo sound, with Centerpoint, the sound is converted into several channels, which immerses you in a surround sound environment.
Surround stage: Signal processing puts every listener at the center of the sound, regardless of where they are seated. It makes the best use of each speaker possible to offer a rich and realistic audio experience inside your SUV.
Despite being small, the 8-inch touchscreen offers clear images, enables swipe and scroll operations, and reacts swiftly to inputs.
Even better, the voice-recognition technology is quite good, effectively deciphering instructions and providing prompt, accurate results.
5. 2023 Chevrolet Suburban
The Chevy Suburban is one of the most popular vehicles on the road. And if you're looking for something different, then the 2023 Chevy Suburban sound system may be just what you need.
With its massive size and powerful engine, this SUV can deal with almost anything on the road. And now, with its new sound system, it can also handle anything in your playlist.
Similar to the Cadillac XT6, the 2023 Chevy Suburban also comes with a Bose sound system that is well-equipped with eight, nine, or ten speakers (depending on the trim level).
The eight or nine-speaker option supplies drivers with premium speakers, including a rich subwoofer. While the ten-speaker option includes more advanced technologies such as:
Audio pilot
Centrepoint
Surround stage
In the Suburban, each high-quality speaker has been meticulously and accurately engineered for peak performance, allowing drivers to be completely engulfed in a rich, expansive sound.
A 10.2-inch Chevrolet infotainment system featuring wireless Apple CarPlay and Android Auto, and a Wi-Fi hotspot are standard on the LT and higher trim levels of the Suburban.
Satellite radio, Bluetooth, five USB-A ports, and one USB-C port are standard for all trim levels.
Sources
Cars with the Best Sound Systems
6 Cars That Have Surprisingly Great Factory Sound Systems
Best Vehicles With Premium Audio
Was this article helpful?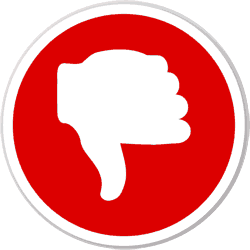 Did you find wrong information or was something missing?
We would love to hear your thoughts! (PS: We read ALL feedback)