The Toyota Camry is a top-shelf sedan that hit the market in 1982 and is now Toyota's second "world car" after the Corolla. It has enjoyed immense commercial success and was the top-selling passenger car in the U.S. every year from 1997 to 2000 and from 2002 to 2020.
It is also one of the best-selling cars in Australia, pulling in five figures in yearly sales with relative ease.
Besides its commercial success, critics often regard the Toyota Camry as one of the top mid-size cars in its class and one of the most iconic sedans ever. On U.S. News and CarandDriver, it notched an overall rating of 8.5 while scoring a decent 7.7 from Edmunds.
Many of the criticisms thrown at the Toyota Camry borders on its boringness. Apparently, many consider it a monotonous model and while this may be true, the Toyota Camry remains one of the most popular models of all time.
So, how exactly does this humdrum model known as the Toyota Camry continue to maintain its popularity?
Well, here is a list of reasons.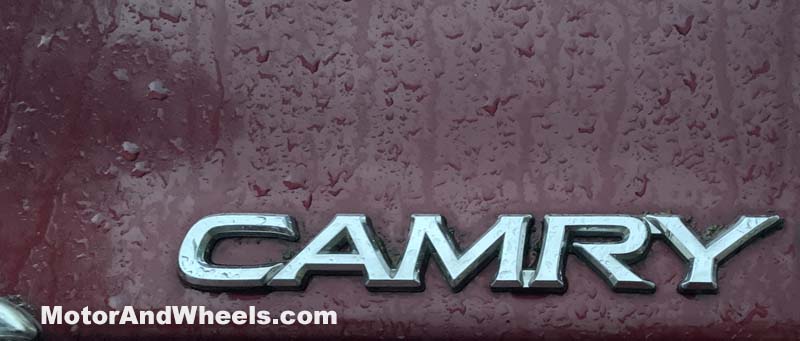 1. A Rich and Humble History
The Toyota Camry was preceded by other Toyota models like the Celica and the Corolla. It took a long while before Toyota, a Japanese company, could gain the trust of Americans.
However, it eventually did and the Toyota Camry came right in the thick of that and rode on the company's newfound goodwill.
Its success grew and in 1997, the Toyota Camry became the best-selling passenger car in the U.S. and it maintained this streak until 2020, but for one odd year (2001).
2. Reliability and Longevity
While the Camry has been deemed as a boring, average-performance car by some, its reliability is incontestable. Many long-term Camry users have reported 200,000-300,000 miles on the odometer with regular maintenance.
And besides the testimony of drivers, most pundits respect the Toyota Camry's longevity. If you own a Toyota Camry and you are looking to retain it for years, all you have to do is to maintain the car, and it will keep running.
This has definitely contributed to its popularity amongst auto consumers, especially those who fancy durable, reliable, and easy-to-maintain vehicles.
Related: 3 Most-Common Problems With Toyota Camry (Explained!)
3. Growing SUV Popularity
It is visible to everyone that SUVs and trucks are taking over the auto market and, in response, brands are dropping smaller cars. At this point, the question on your mind should be "How does that help the Toyota Camry"?
On the surface, that doesn't help at all and if anything, it would deplete the Camry's sales, and that has been the case. H
owever, an in-depth look at this situation reveals exactly how the Toyota Camry is playing it to its advantage.
As SUVs overtook much of the market we saw Toyota Camry generations without 4WD options.
With many brands dropping the small, non-SUV models, it means the Toyota Camry gets to enjoy more market share. So, even though sales are dropping, the Toyota Camry is enjoying a share of consumers who are still interested in smaller non-SUV models.
That explains why the Camry's market share has grown from 15% in 2015 to 20% in 2019. It also explains why the Toyota Camry remains one of the few small cars still moving six figures yearly.
4. Potent Powertrain
The Toyota Camry has a very simple appearance on the surface, but a closer look reveals it carries some power. While most cars often have two engine options, the Toyota Camry takes a confident step further with three.
Drivers get to make a choice between a 268-hp 3.5L V6 engine, a 178-hp 2.5L four-cylinder engine, and a hybrid model.
The hybrid model is on a whole 'nother level, with the 2.5L Atkinson four-cylinder engine combined with a high-torque electric motor. That is one exciting combo and it can deliver up to 200 system net horsepower.
For a car of its size and price tag, that's quite some power, wouldn't you agree? Well, we believe it's one of the secrets behind the Toyota Camry's lasting popularity.
Related: Toyota Camry In Snow & Winter Driving? (Explained)
5. Comfortable Interior and Infotainment System
The Toyota Camry's interior dazzles with its Sport SofTex, top-tier fabric and genuine leather options, all of which make for a snug ride.
This is coupled with other features like the Smart Key System and push-button start, rear-seat vents, and heated front seats.
Add to that, the Apple CarPlay and Android Auto, Bluetooth, Amazon Alexa, and a nine-speaker JBL sound system, among others. With these and more, the Toyota Camry offers comfort at a maximum level and it is one of its top-selling points.
Also, the Toyota Camry offers lots of cargo space.
6. Safety and Technology Features
The Toyota Camry always comes guns blazing with loads of safety and tech features, giving its fans and prospects something to look forward to every year.
In 2018, it famously added an Entune 3.0 system with an 8-inch touchscreen to go along with it.
It also sports a 10-inch color head-up display, a bird's-eye view camera (with perimeter scan), Wi-Fi connection, intelligent clearance sonar and rear-cross traffic alert, amongst others.
The Toyota Safety Sense P is standard on the Toyota Camry. In case you were wondering, the Toyota Safety Sense is Toyota's unique suite of safety systems. They include dynamic radar cruise control, automatic high beams, pre-collision system (with pedestrian detection), and lane departure warning.
That's a pretty stacked line-up of safety features, right? Well, what if we told you the Toyota Camry has an overall five-star rating from NHTSA to show for it? Not to mention it's also the IIHS's top safety pick for the mid-size class.
These tech and safety features have earned it a reputation in the market as one of the safest sedans available.
Related: How Much Do Used Toyota Camrys Cost? (With 11 Examples)
7. Fuel Efficiency
Even with the massive market shift to the big vehicles, a portion of car buyers still refuse to go along with the shift because of fuel efficiency concerns.
The Toyota Camry caters to this section of the market with 22 City MPG and 32 Highway MPG for its 3.5L engine and 29 City MPG/41 Highway MPG for 2.5L engines.
The hybrid model is even more fuel-efficient, with 51 MPG in the city and 53 MPG on the highway. Few vehicles can compete with these numbers and that explains why the Toyota Camry's popularity still hasn't waned.
Check our list of engine sizes for every Toyota Camry model ever made.
8. Easy to Own/Use
The Toyota Camry is very simple and easy to own and with proper maintenance, it gives its drivers little to no problems.
Like most Toyota vehicles, all you have to do is get in the car, turn the ignition and keep it moving; no razzmatazz, no hidden features.
In addition, Toyota dedicates itself to solving whatever problems Camry owners may encounter with its warranties.
The Camry comes standard with a 36,000-mile warranty for normal wear and tear, 60,000-mile powertrain warranty for non-hybrid models and 100,000-mile powertrain warranty for hybrids.
Related: What Are The Best & Worst Years For Toyota Camry? (Explained)
9. Variety of Configurations
The Toyota Camry has different variants and trim levels, including hybrid models that ensure there's something for everyone. Whether you have a tight budget or you're looking for top-shelf gas mileage, the Toyota Camry has got you covered.
Non-hybrid variants have eight trim levels with differences in price and features, while the hybrid variants have five trim levels.
As soon as you walk into a dealership and tell them what you want out of your car, there's a great chance of finding a Toyota Camry that fits perfectly, or at least close.
10. American-Made
While Toyota is a Japanese company through and through, it has spread its tentacles globally. Toyota has a solid presence in the U.S. and a lot of its vehicles are manufactured locally for American buyers.
A great example is the Toyota Camry, which is designed at Toyota studios in Michigan and assembled in Kentucky. The sheer American-ness of the Toyota Camry has most definitely contributed to its popularity in America, where it earns the bulk of its sales.
Was this article helpful?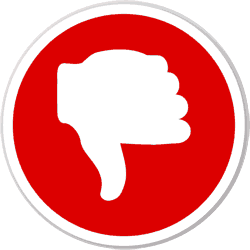 Did you find wrong information or was something missing?
We would love to hear your thoughts! (PS: We read ALL feedback)