The Toyota Camry enjoyed being the bestselling car in America for more than a decade. So it's easy to understand why the Camry has been an excellent choice for Americans in the last two decades.
However, America's favorite sedan car has had its highs and lows.
In this article, we outline the best and worst years of the Toyota Camry.
What Toyota Camry Years Are the Most Reliable?
The 2010 and 2012 models have pretty great reps for reliability. They both had redesigns or new features which improved their overall performance and dependability.
2010 Toyota Camry
It remains one of the most reliable models one can own till date. The '10 Camry won U.S. News' award for "2010 Best Midsize Car for the Money". It also got an 8.3 out of 10 overall rating.
While it scores lower in performance (just 7.7), the 2010 Camry more than excels in safety and ownership costs. The NHTSA even gave the '10 Camry a 5 out of 5 star rating in its frontal and side crash tests.
The vehicle sports a more fuel efficient yet powerful engine than that of its predecessors, plus electronic stability control and other driver assist tech.
On J.D. Power, it got an 85/100 score in quality and reliability. In addition, it topped J.D. Power's list of "Best Midsize Car of 2010" and shared the number 1 spot with the 2010 Ford Fusion.
Cars.com gives 2010 model year a 4.5 out of 5 overall rating based on consumer reviews. However, it bags a higher rating of 4.8 out of 5 in reliability. It is noteworthy that reliability rating plays a huge part in its overall score.
From the reviews, its blend of affordability and dependability usually impresses drivers.
The '10 Camry earned a 4.3 rating on Edmunds.com, which was judged based on consumer reviews. Reports from owners show that its reliability contributes to a lengthy lifespan.
2012 Toyota Camry
This was no doubt an exceptional year for the Toyota Camry. U.S. News gave it an 8.9 out of 10 overall rating and a 9.3 out of 10 safety rating. They described it as having "outstanding reliability".
The website also ranked the sedan number 1 in "2012 Affordable Midsize Cars", a ranking which is based on several features, including reliability.
While these are all impressive achievements, its most impressive feat is a perfect rating of 5 stars from J.D. Power. The rating translates to "among the best". It further got an 86/100 score from J.D. Power in quality and reliability.
The car took the number 1 spot on J.D. Power's list of "Best Midsize Car of 2012". It shares the number 1 spot with the 2012 Suzuki Kizashi.
The '12 Camry has many positive remarks about its fuel efficiency. Little wonder U.S. News gives it a 9.3/10 rating in "total cost of ownership".
Cars.com consumer reviews allot a 4.5 star overall rating to the '12 model. Its highest individual rating is in reliability, where it gets a stunning 4.7 star rating. It likewise brags of an extremely spacious interior with enough room for five grown-up passengers.
2016 Toyota Camry
There aren't any models like the '16 model. First, it won U.S. News' "2016 Best Midsize Car for the Money" award. It was also ranked 2nd in "2016 Affordable Midsize Cars".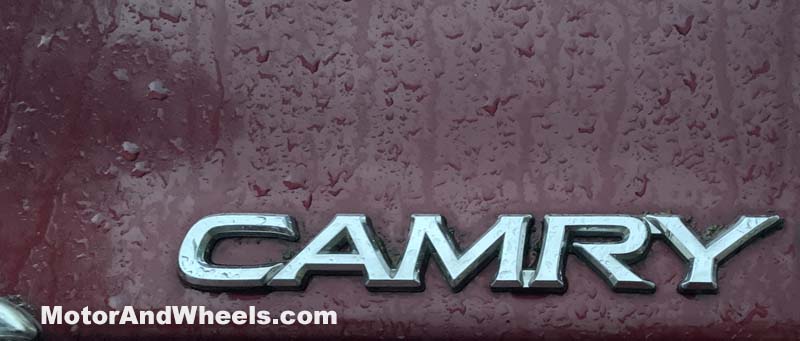 It won the "Best Used Cars for Teens" award in 2019 and 2020. Besides these accolades, it has an 8.8 out of 10 overall rating. The car further impresses us with its 9.3 out of 10 safety rating.
Also, on J.D. Power, the '16 Camry was ranked number 1 in "Midsize Car". They also gave it a perfect 5 star rating in reliability and an 86/100 overall score. Besides all of that, it got a massive 89 out of 100 score in quality and reliability.
Finally, cars.com gave it a 4.7 star overall rating. More importantly, though, it earned a whopping 4.9 rating in reliability. Most of the reviews on the '16 Camry include a positive remark about its reliability or dependability.
Related: 11 Toyota Camry Statistics You Should Know (Facts & Numbers)
What Toyota Camry Years Should You Avoid?
If possible, do not consider buying any of the following models. If you must, then you should know the common reasons they shouldn't be a first choice.
Note, some of the Camry models have only been listed with a towing capacity of 1,000 lbs. However, most Camry models will be able to tow much more. See a full list of towing capacity per Toyota Camry model in our article here with engine sizes for each Toyota Camry model.
Below, we've gone deeper into details.
If you're living in an area with tough weather you should consider one of the Toyota Camry years that feature 4WD.
We also have an article about how the Camry models handle snow.
2007 Toyota Camry
This model stacked up the highest number of complaints on CarComplaints.com. MotorBiscuit describes it as being "universally understood as one of the worst models to buy".
CarComplaints.com advised drivers to steer clear of the '07 Camry. Its engine has reportedly acted up many times and consumes a lot more oil than is normal. This caused a taint in its reliability and frequently leads drivers back to their auto mechanics for servicing.
Still, on unreliability, it has had almost a thousand NHTSA complaints related to its engines alone. Most of the engine complaints involve an alarming oil consumption or a loss of the car's speed control.
Regarding speed control, the 2007 model year got a 10.0 severity rating from CarComplaints.com. This problem has led to over 100 crashes, of which some resulted in injuries and rarely even death.
More terrifying is that the problem may occur at just about 41,000 miles. The extreme oil consumption has a higher mileage of occurrence at about 97,000 miles, however, it is equally dreadful. This is because it has a 7.8 severity rating on CarComplaints.com and piles up hundreds of complaints from drivers.
What's more, it costs about $2,500 to repair. It forced some drivers to fix the problem themselves, as it occurred just after their warranties expired.
Another expensive and equally troubling problem is the engine blowing up. This has a 9.7 severity rating and costs about $4,700 to repair. It comes up on average at around 84,000 miles.
A major reason it's so expensive is that the most common solution usually involves replacing the engine. That being said, all the major complaints regarding the '07 Camry's engine occur under 100,000 miles.
2008 Toyota Camry
The '08 model is also heavily disturbed by engine problems and has the 3rd highest number of complaints on CarComplaints.com.
However, its problems are not as emphasized as the '07 model because they come up at higher mileages. Usually, they become problematic after the 100,000 mile mark. Still, the '08 model is just as scary and you should not underestimate its problems.
The oil consumption in '08 Camrys become excessive at about 107,350 miles. It has a 7.9 severity rating and can cost as much as $2,720 to repair, give or take.
We wouldn't want you to have to spend that much money just to fix a problem you can avoid beforehand. These repair costs are very high relative to the prices that drivers purchase the used cars for.
At about 102,000 miles, the dashboard in some '08 models may melt. Sometimes, the reflection from the dashboard becomes so intense that it affects the driver's view while driving. This, of course, might lead to crashes.
This is recognized as a serious issue as it has an 8.6 severity rating on CarComplaints.com.
2009 Toyota Camry
The '09 Camry has fewer complaints than the '07 model. However, it still stacks up quite several of them and has the 2nd highest number of complaints.
It is also the worst model year on CarComplaints.com. The issues with the '09 model occur at earlier mileages.
Like the '07 and '08 models, it's also dominated by engine related problems and consumes an awful amount of oil. This could start before or after the car hits 96,000 miles and may cost about $1,400 to repair.
Speed control problems, which start showing up at about 25,500 miles, also dominated it. Its severity rating is an extreme 10.0 and has also led to crashes and even injuries. Sometimes, the cruise control ceased functioning while in others, the transmission malfunction led to the loss of control.
Next to the engines, most problems involve the interior accessories. The dashboard melting or cracking is typical on the '09 Camry and has an 8.4 severity rating. Many drivers reported a fierce blinding glare from the dashboard because of sunlight.
Other times, the dashboard would simply start disintegrating from cracks.
On average, at just 24,000 miles, the paint on a '09 Camry may peel off, appear dull or develop rusts. This is more common in white-colored ones and has a 7.6 severity rating.
Related: Toyota Camry In Snow & Winter Driving? (Explained)
What Are Some Typical Problems with Toyota Camry Cars?
These problems have the highest number of complaints on RepairPal.
Leaking power steering hoses
Failed oxygen sensor component
Delayed acceleration because of automatic transmission problems
Leaking valve cover gaskets
Automatic transmission may not shift correctly at high mileages
Failed EVAP purge control valve
Steering rack and pinion leak
While there are more problems that are synonymous with the Toyota Camry, the above-mentioned ones are the most reported.
Related: 3 Most-Common Problems With Toyota Camry (Explained!)
Final Thoughts
Old or new, the Camry is a reliable car. The common problems to avoid are based on collective information and would not affect all individual models. The same goes for the outstanding models since not all cars that fall under those models are great.
Needful to say, do not substitute a thorough check of the car you intend buying for anything. It's always a great idea to go with an expert.
Go back: Best/Worst years for all Toyota models.
Was this article helpful?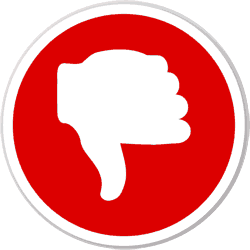 Did you find wrong information or was something missing?
We would love to hear your thoughts! (PS: We read ALL feedback)
ⓘ  The information in this article is based on data from National Highway Traffic Safety Administration (NHTSA) recall reports, consumer complaints submitted to the NHTSA, reliability ratings from J.D. Power, auto review and rating sites such as Edmunds, specialist forums, etc. We analyzed this data to provide insights into the best and worst years for these vehicle models.
---