The Toyota Camry has been around, in several renditions, since 1983. That's a long time for any model car, and the Toyota Camry has numerous awards for its achievements.
When looking for a new sedan, I wanted the sure 4WD footedness of an SUV with the comfort and low entry height of a sedan.
Let's dive into what Camry models are offered with 4WD.
Do Toyota Camrys Have 4WD?
The Toyota Camry offered a 4WD option in its second-generation models (1987-1991). They were discontinued until recently due to the rising SUV market taking over as 4WD options. The Camry introduced a four-wheel drive option again in 2020 and will remain in the 2023 lineup.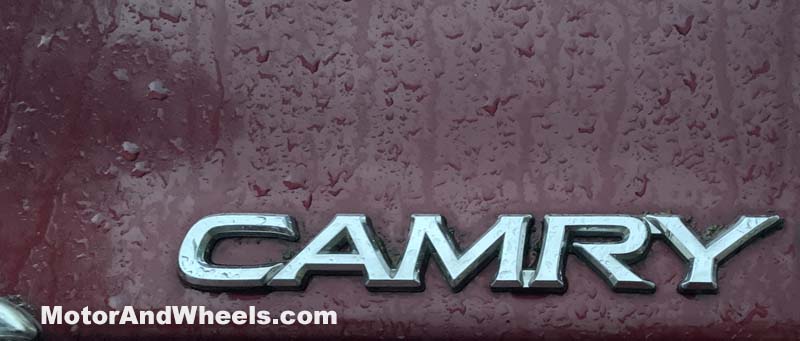 Is the 2023 Toyota Camry offered with 4WD?
Every Camry trim level equipped with the 2.5L engine is available with 4WD. It is an option that costs less than $2000 and mildly affects the fuel mileage. However, it will give your Camry better handling when the weather goes sour.
This is a new direction as the Camry models didn't offer 4WD for decades.
First generation Toyota Camry (1983 – 1986)
The first generation of the Toyota Camry, although slow to be accepted in the United States, won customers over due to its dependability. In addition, the low cost of purchasing and operating the early Camries helped drive sales.
None of the first-generation Camrys were offered as 4WD.
Even though it was fundamental transportation for the era, more car buyers were leaning toward the small, inexpensive Japanese imports.
Second generation Toyota Camry (1987 -1991)
The second generation of this Toyota model was a little longer than the first, and the Camry station wagon was added to the mix.
In 1988, the Camry was offered a 2.5L DOHC 4-cylinder engine that produced 153 hp.
When so equipped, this engine could be mated to the Camry's All-Trac all-wheel drive system, giving Toyota their first all-wheel drive sedan.
These early Camry generations were not without problems though. We have a full list of problems with the Camry models here.
Third-generation Toyota Camry (1992 – 1996)
The third generation of the Camry was the model that became a mid-size sedan that could compete on the world stage.
The addition of a 3.0L V6 upped the power of the Camry to 185 horsepower, added anti-lock brakes, and an airbag on the driver's side.
However, they dropped the 4WD option, which was revived on the Camry in 2020.
In 1994, Toyota offered a Camry coupe to compete with the Honda Accord.
Fourth generation Toyota Camry (1997 – 2001)
As the Camry aged, it evolved into a slightly larger sedan that offered more rear seat room for passengers. The interiors also became more comfortable and showed more upscale touches.
This generation of the Toyota Camry had bodies sculpted into a more aerodynamic shape that continues in today's models.
We also didn't see any 4WD options in this generation of Camrys.
These changes made the Camry one of the world's best-selling mid-sized sedans.
We also have a list of engine sizes for every Toyota Camry model.
Fifth generation Toyota Camry (2002 – 2006)
The size of the Camry continued to grow, and more luxurious touches were offered. A more powerful base engine and a 3.3L V6 that produced 225 horsepower were added.
However, there were still no 4WD Camries made during this stretch.
The Toyota Camry LE was introduced in 2004 and had a more upscale appearance than other trim levels.
This helped make the Toyota Camry extremely popular in the U.S. market.
Sixth generation Toyota Camry (2007-2010)
The sixth generation Camry was offered with hybrid power and a sleeker body, and it was then that the 3.5L V6 was added. It produced 268 horsepower and took the Camry to a new level.
Traction control was added in 2010 as a standard feature, and the Camry's standard 4-cylinder was tweaked to produce 169 horsepower.
But, there are still no all-wheel-drive models for this generation of the Camry.
Also, it's worth mentioning that 2007-2010 were some of the worst years for Toyota Camry.
Current generation Toyota Camry (2011 to today)
In 2020, all-wheel drive was offered as an option on the Toyota Camry and is still available today.
This also makes the recent Toyota Camry models suitable for snow driving.
The years of development of the Toyota Camry decreased its weight, carved it into a more aerodynamic shape, and ultimately reached an EPA-estimated 35 miles per gallon on the highway.
That's excellent fuel mileage for a 5-passenger sedan, and the trend toward the goal of low-fuel mileage continues today.
The addition of high-tech features in 2017, and a redesign of the interior and exterior in 2018, gave the Camry a more modern appearance.
This generation features some of the best Camry models ever produced.
What similar mid-size cars offer 4WD?
The Toyota Camry is not the only mid-size sedan that offers all-wheel drive.
However, it is one of the few in its price range and size.
Honda's Accord Sedan
With a heritage that began in 1976, Honda has added 4WD to several models over the years. All of today's Honda Accords are front-wheel drive, although Honda makes several all-wheel-drive vehicles with room for five passengers.
The sizes of the Honda Accord and Toyota Camry are similar, and they have been competitors in the same market for years.
However, adding all-wheel drive to the Camry will appeal to those who want a sure-footed sedan instead of an SUV.
The Nissan Altima Sedan
In 2018, Nissan offered their first all-wheel drive sedan, and in 2019 they provided a 2.0L turbocharged engine that produces 248 horsepower.
All-wheel drive is offered at various trim levels, and the Platinum trim level is only offered with 4WD.
The Kia K5 Sedan
Although the Kia K5 is a newcomer compared to Honda and Toyota, it has made a name for itself.
The only model that is available with 4WD is the Kia K5 GT.
The base engine of the K5 is a turbocharged 1. 6L inline 4-cylinder. It produces a good 180 horsepower and can make the trip from a dead stop to 60 miles per hour in 7 seconds.
Not impressed?
Then go for the K5 GT.
It can be purchased with a 2.5L 4-cylinder that produces 290 horsepower and will rocket the Kia K5 sedan to 60 mph in 5.2 seconds.
Hyundai Sonata Sedan
The Hyundai Sonata has features similar to the Toyota Camry; all-wheel drive is unavailable on any trim level of the Sonata.
However, Hyundai offers several 4WD Suvs that are comparable in price, size, and space for 5 passengers.
How do I check if my Camry has 4WD?
The quickest way is to look under the car to see if it has a rear differential that drives the rear wheels. The Toyota Camry is a front-wheel drive-only vehicle that is not equipped with 4WD.
However, to save yourself from groveling on the ground, check your car's VIN, which will tell you your vehicle's features.
Your car's manual is also a great place to find the features of your vehicle.
Your local Toyota dealer, however, will be able to take a quick look at your Camry and tell you whether it is front-wheel drive or all-wheel drive.
Is 4WD always on in my Camry?
The Toyota Camry's 4WD system doesn't have an on-and-off button because it is always on. Instead, how the system is designed reroutes power from one wheel to another, as needed.
Since there is no on-and-off switch, it's difficult to tell whether your Camry's 4WD is operating.
How effective is the 4WD on a Toyota Camry?
The Camry 4WD system is very effective and works in the background so seamlessly that you hardly know it's there.
However, when the weather gets nasty, the Camry's 4WD system works quietly in the background to keep you and your passengers safe.
Which mid-size car has the best-rated 4WD?
The Toyota Camry holds the best rating for a mid-size sedan with 4WD.
Toyota's TRD division has been developing all-wheel drive systems for a long time.
The one used in the Toyota Camry is a testament to their constant drive to make their cars the best.
Was this article helpful?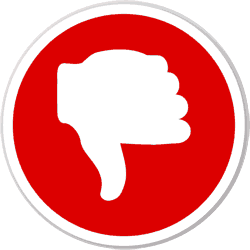 Did you find wrong information or was something missing?
We would love to hear your thoughts! (PS: We read ALL feedback)