Mid-size family sedans offer more value in luggage packing than most compact SUVs. The Toyota Camry is an exceptional example of a high-performance sedan that provides ample space for passengers and their bags.
Its 2022 model is among the best-selling Toyota units, guaranteeing you a ton of usable trunk space.
How Much Cargo Space Does Toyota Camry Have?
The Toyota Camry offers you up to 15.1 cubic feet of cargo space. You can only carry this much in your trunk if you have newer models from 2021. The cargo capacity for the 2020 Camry is 14.1 cubic feet, more than what other mid-size sedans offer.
Since the battery pack occupies part of the trunk, it would help to note that gas-only units have more cargo capacity than hybrid options. This article focuses on explaining the cargo capacity of the different Toyota Camry generations and their interior dimensions.
Here are the cargo capacities of the different Toyota Camry generations;
8th Generation: 2018 – 2023
The latest generation of the Toyota Camry runs from models between 2018 to 2023. This generation focused on making the Camry a more fun vehicle with a reworked suspension to improve the driving experience delivered.
You can see a quick overview of the best and worst Camry models.
The cargo capacity for the 2021 to 2023 models is 15.1 cubic feet, the largest of all Camry models. 2018, 2019, and 2020 models had a slightly lower cargo space, 14.1 cubic feet.
You had two engine options: a 2.5L 4-cylinder engine and a 3.5L V6 variant.
Both engines came with an 8-speed automatic transmission, while the V6 proved smoother and more efficient. Units fitted with this engine recorded an EPA rating of 26 mpg, giving you another reason to get one today.
7th Generation: 2012 – 2017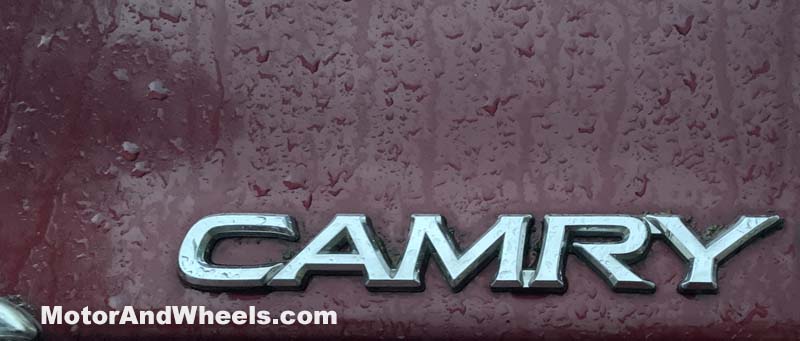 The 2012 Toyota Camry saw significant upgrades from its previous models because of the stiff competition in the mid-size sedan class. This generation of Camry's design and performance configuration focused on gaining an edge against rivals like the Hyundai Sonata and Kia Optima.
The manual transmission option is unavailable as all Camry models have a six-speed automatic configuration.
You get a 2.5L 178 hp 4-cylinder engine option in the base trim, with an optional 3.5L V6 option available on the XLE and SE trims.
The cargo space of Camry sedans under this generation is 14.5 cubic feet.
They have a trunk with a proper shape, allowing you to fit items in the many interior stowage areas.
The 2013 model featured an optional rear cross-traffic alert, while the 2015 unit had more aggressive styling and advanced upgrades. Some notable features include wireless charging, improved fuel efficiency, and advanced safety features.
6th Generation: 2007 – 2011
Another Camry generation that exceeded our expectations is the 2007 to 2011 bracket. The redesigns featured in these units helped maintain the pace with rivals like the Ford Fusion and Honda Accord.
They had a trimmer yet conservative design, delivering an exquisite and aggressive look.
This generation introduced a new Hybrid model and was available in four other trims. All trims featured the standard 2.4L four-cylinder engine, which produced 158 hp.
The SE, LE, and XLE trims had an optional 268 hp, 3.5L V6 engine.
Depending on the trim level selected, there is a five-speed manual or six-speed automatic transmission. These units guaranteed a maximum trunk volume of 15 cubic feet on the SE and LE trims.
Higher trim levels had a slightly lower cargo capacity of 14.5 cubic feet.
5th Generation: 2002 – 2006
The second generation of the Toyota Camry adopted a new platform providing a sleeker design than most sedans. The models featured larger headlamps, taillights, and new engine configurations for a more powerful drive.
The camera in this generation is slightly bigger but maintains its power and fuel economy capabilities.
The new styling effectively added some spice to the vehicle's flat design.
The pricing also dropped considerably without compromising:
quality,
reliability,
and durability.
This was a big factor as to why the Toyota Camry has been so popular.
The Toyota Camry from 2002 to 2006 had a cargo capacity of 16.7 cubic feet with all the seats in place.
The interior volume is around 118.4 cubic feet, more than what other preceding models featured.
4th Generation: 1992 – 2001
The 1992-2001 Camry is the generation that cemented Toyota's reputation for creating reliable and robust sedans. It had a softer style than most of its competitors at the time, making it a preference to many.
The CE, LE, and XLE trim levels come fitted with a 2.2L four-cylinder engine, while the XLE V6 and LE V6 have a 3.0L V6.
The cargo capacity for models of this Camry generation was 14.1 cubic feet, with a 5.2-inch ground clearance and a curb weight of 3,131 pounds.
3rd Generation: 1987 – 1991
This is the only Camry model that came with 4WD. Other than that, you probably don't want to drive such an old sedan today.
How Much Cargo Space Do Similar Mid-Size Cars Have?
The Toyota Camry is among the most reliable and practical midsized sedans, with a cargo capacity of up to 15.1 cubic feet.
The sedan category has other prospects with greater cargo capacities, like the Kia K5, which offers 20.3 cubic feet of usable cargo space.
Here are the cargo spaces of the different sedans:
Kia K5- 16.0 cubic feet
Honda Accord- 19.9 cubic feet
Hyundai Sonata- 19.8 cubic feet
VW Passat- 18.5 cubic feet
How Much Cargo Space Can Rooftop Boxes Add to a Camry?
You can consider installing a rooftop box on your Toyota Camry if you find the available cargo space insufficient.
Rooftop boxes can add 16 to 20 cubic feet of storage on your car's roof, allowing you to carry extra luggage.
No longer will you have to leave some essentials because of insufficient space. It would also help to note that these boxes come in different sizes, each with specific weight restrictions.
How to Choose the Right Size Toyota Camry Cargo Box?
Box Components
Different rooftop cargo boxes are available, and you must consider their purpose before getting one. Ensure you evaluate your needs' length, width and height before settling on a prospect.
Box Dimensions
After knowing what you'll store in your rooftop boxes, you need to examine the dimensions of the various options available. Finding the perfect-sized box helps you save on costs while ensuring you use the added space optimally.
It would help to note that more giant boxes are not always the best. You might think that the extra space will come in handy someday, but the truth is bigger boxes cost more, are cumbersome, and significantly impact your vehicle's fuel efficiency.
Ideal Fit
Before completing the purchase, you must confirm that the rooftop box perfectly fits your Toyota Camry. You will have to check the hatch clearance achieved and ensure it does not interfere with other vehicle functions.
The boxes' size, color, and finish should also complement your vehicle's appeal to achieve perfect aesthetics.
Here are some tips to help improve safety when driving with a rooftop cargo box;
Achieve an even weight distribution between the crossbars
Keep all the necessary items in the vehicle to avoid making frequent stops to access the cargo box
Do not forget you have a rooftop cargo box to avoid damaging it or the car
Always remember to lock your cargo box even when not driving
Cargo boxes are not waterproof or dustproof but are effective in keeping moisture and dirt out
Know how high your vehicle is after installing the box to avoid collisions with low-clearance structures
How Big a Trailer Can It Tow?
The maximum towing capacity of the Camry is around 1,000 pounds for most Camry models. It means your Toyota Camry can safely tow utility trailers under 1,000 pounds, provided you have a class 2 hitch, and your load is well-balanced. It would help to understand towing guidelines and find the right hitch for the job before you start hauling.
What Do You Need to Tow with a Toyota Camry?
The Toyota Camry has impressive towing capabilities despite its small size. The maximum weight you can tow with this vehicle is 1,000 pounds. However, it would be best to observe safe towing guidelines to guarantee road safety by installing a Class 2 or higher hitch.
You also need to know the total weight of your trailer or boat and ensure it is within limits and can pair with the hitch.
Use a tongue jack to lift the hitched object over the ball and lock it in place. If you notice the tongue slipping off the ball, you need a larger ball to fit.
Some drivers secure the hitch using a padlock and attach the safety chains to hooks on both sides of the car's frame. It would help to leave some slacking room, but avoid dragging it on the ground.
It would help if you also considered connecting your taillights for improved visibility and road coordination when towing.
Is It Risky to Tow with a Toyota Camry?
Towing with your Toyota Camry becomes risky when you exceed the indicated towing capacity or fail to adhere to the safety guidelines. You can see here exactly how big an engine each Toyota Camry has.
You should also pay close attention to handling your brakes since the added weight will scrap your brakes more.
Ensure you confirm the state of your brakes before towing, and try to be gentle on them when driving.
It would also help to consider staying under 55 MPH, especially with heavy loads.
Driving faster will expose your hitch to extra stress from the swaying load. The law in most states also requires towing drivers to not go over 55 MPH when pulling, and you risk getting a ticket.
Before embarking on your adventure, you must familiarize yourself with the Camry dimensions.
You can start by testing the hitch and observing how much it takes to turn and brake. The extra weight will result in slower reactions when braking, meaning you need more time to brake. Remember you are not as long as you used to be when taking those turns to avoid bashing into a concrete bumper.
Which Camry Model Has the Most Cargo Space?
The 2023 Toyota Camry offers a cargo space of 15.1 cubic feet, the largest among the Camry generation.
This space is enough to hold your shopping bags or a week-long of supplies for your planned adventures. You can add some extra space by installing a hitch or rooftop box.
Which Mid-Size Car Has the Most Space?
You can get the most cargo space in a Sedan from a Honda Accord. The Honda Accord has a maximum cargo space of 19.9 cubic feet and delivers up to 48 mpg in cities and highways. The massive trunk space is a significant reason why the Accord is common for Uber and Lyft drivers.
Was this article helpful?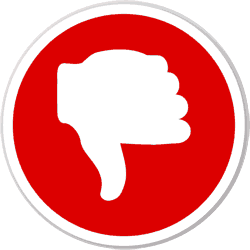 Did you find wrong information or was something missing?
We would love to hear your thoughts! (PS: We read ALL feedback)