4WD can give your vehicle more power and traction, allowing you to climb steep hills and deal with dangerous weather conditions. When this feature is enabled, you'll have better grip on the road, even if you're off-roading or dealing with ice.
If you want 4WD, and you're looking for a minivan, what are your options?
Read on the learn more about your choices for 4WD minivans.
What Minivan Models Have 4WD?
While there are no minivans with 4WD on the market today, there are vehicles with AWD, such as:
the Chrysler Pacifica
and the Toyota Sienna.
AWD, or all-wheel drive, is similar to 4WD in that it allows all four wheels on a vehicle to gain traction.
4WD is more common in cargo vans such as the GMC Safari. Check the best and worst years here for GMC Safari.
The main difference between the two features is that AWD delivers power to wheels via a drivetrain that enacts a differential from the front of the vehicle as well as the center and rear.
In contrast, 4WD uses two differentials to send energy to wheels.
There are also many used minivans that offer this feature.
Used minivans that have 4WD or AWD include:
2001-2004 Dodge Grand Caravan
2005-2006 Saturn Relay
2005-2006 Pontiac Montana
2005-2006 Chevrolet Uplander
2005-2006 Buick Terraza
Most minivans on the market today only offer front-wheel drive, but there are alternatives, including minivans with AWD, SUVs, and used vehicles.
Even though your options are limited, it's possible to find a minivans that can give you the extra traction you're looking for.
If you're a fan of 4WD vehicles but love minivans anyway, you may love the idea that all SUVs look like station wagon minivans.
Toyota Sienna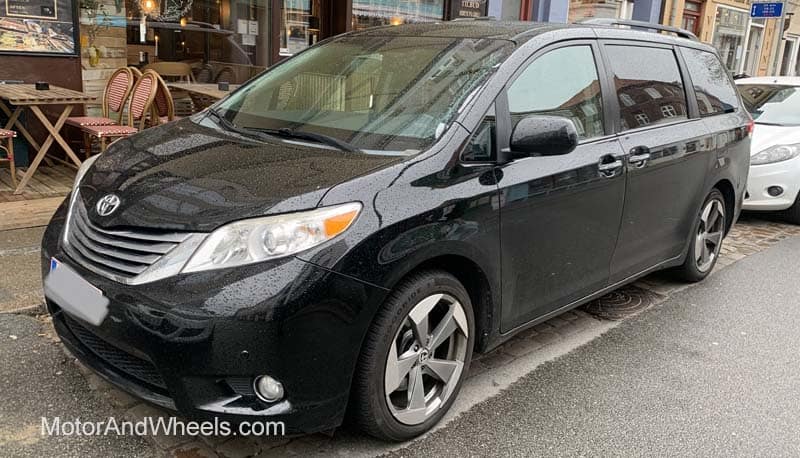 For many years, Toyota Sienna was the only minivan on the market with AWD. The feature was first introduced in 2007 and has been available on every model since. AWD is a standard feature for the 2023 Toyota Sienna XSE, and is an optional upgrade for other models, like the Sienna LE and the 25th Anniversary Edition.
The Toyota Sienna offers full-time AWD and uses an active torque control system.
This is an electromagnetic system that uses an electronic control unit (ECU) to control the distribution of power between the vehicle's front and rear axles.
Some models, like the Sienna Woodland edition, also offer additional ground clearance, which can reduce the risk of a vehicle getting stuck when driving in difficult conditions.
The vehicle is equipped with:
sensors that are able to detect body yaw,
slippage,
and other factors.
When the vehicle needs more traction, it automatically switches from FWD to AWD and sends more power to the wheels.
Not only does this system allow you to use AWD without shifting, but it allows you to save fuel by keeping the vehicle in FWD until it's needed.
The AWD system can send up to 50% of the vehicle's power to its wheels.
Here are the buyer demographics of minivans.
Honda Odyssey
While the Honda Odyssey is one of the top-rated minivans on the market today, it doesn't offer 4WD or AWD.
Even though the Odyssey has always been a FWD vehicle, newer models are equipped with an Intelligent Traction Management System. This system is designed to help Odyssey drivers maintain traction when driving in challenging conditions.
There are two modes for this system:
Standard
and Snow modes.
Drivers can activate Snow mode by pressing the SNOW button located alongside the shift buttons.
When the system is enabled, it uses the transmission shift map, the vehicle stability shift system, and the Drive-by-Wire throttle to send additional power to the vehicle's wheels.
Chrysler Pacifica
The Chrysler Pacifica was introduced in 2016 and has been available with AWD since 2020. While the Pacifica Touring only offers FWD, AWD is available for the Limited, Pinnacle, and Touring L models. AWD is not currently offered for any of the Pacifica hybrid models.
According to Chrysler, the Pacifica has a more advanced AWD system than any other vehicle in its class.
It's capable of transferring 100% of the vehicle's available engine torque to the wheels with the most available traction. This helps to keep the vehicle stable even when roads are slippery and difficult to navigate.
In addition to the AWD, the Pacifica is equipped with Electronic Stability Control. This feature applies throttle control and braking in order to keep the vehicle secure. The combination of these features makes the Pacifica a great option for dangerous weather conditions.
Which Minivan Has the Best Rated 4WD?
The Chrysler Pacifica is one of the best-rated minivans on the market and the top-rated minivan that has AWD. When AWD is engaged, the Toyota Sienna is able to distribute 50% of available power to the vehicle's back wheels. In contrast, the Pacifica is able to divert 100% of power to its wheels.
Although the AWD on the Toyota Sienna is more limited than the AWD on the Pacifica, the Sienna does offer AWD on its hybrid minivan.
If you're interested in the additional traction that AWD provides, and you want to drive a hybrid vehicle, you may find that the Toyota Sienna is the better choice overall.
How Do I Check If a Minivan Has 4WD?
You can check to see if a minivan has 4WD or AWD by looking at the axle shaft at the bottom of the car. The axle shaft helps to support a vehicle's weight and rotate its wheels and typically looks like a long metal rod. If a vehicle has 4WD or AWD, there should be an axle shaft connecting the front and rear axles.
Another option is to consult your minivan's manual or to perform a VIN search for the vehicle. You can use your VIN number to purchase a car report or use a VIN decoder to look up the vehicle's specs.
This will allow you to see all of your vehicle's features and find out if your minivan is equipped with 4WD.
Is 4WD Always on If a Minivan Has It?
If a vehicle has 4WD, drivers will typically have to engage it manually. However, this isn't the case with AWD. While a minivan with AWD won't necessarily have it on all the time, AWD will be engaged automatically.
This can help to prevent accidents and leaves decisions out of the hands of the driver.
This makes AWD suitable for a wide range of weather conditions, including rain, snow, and icy roads.
Although 4WD doesn't provide instant protection in an emergency like AWD can, it's a more efficient option for off-roading and challenging terrain.
When 4WD or AWD is engaged, vehicles typically use more fuel, which is why many vehicles with AWD only engage it when it's needed.
How Effective Is the 4WD on Minivans?
There aren't any minivans with 4WD, but AWD is offers many of the same benefits. Since it's able to send torque to all four of a vehicle's wheels, it can provide minivans with more traction and grip.
It makes it easier for minivans to accelerate when driving on ice or snow, and it can keep vehicles from slipping when they're on the road.
4WD drive systems aren't able to change individual axle speeds, which means they're only suitable for specific weather conditions. On a minivan, AWD will provide better traction on slippery roads and can help to prevent spinning when turning sharp corners.
While AWD systems aren't perfect, this is definitely a feature that will come in handy on most minivans. That said, many minivans do not come with 4WD.
Great SUV alternatives
Although there are a limited number of minivans that offer 4WD or AWD, there are some alternatives available, such as three-row SUVs with AWD.
If you're interested in this feature and need extra space, the Hyundai Palisade, Jeep Wagoneer, and the Kia Telluride are all viable options.
Final Thoughts
Although there aren't any minivans that offer 4WD, there are vehicles equipped with AWD, which offers similar benefits. This is a feature that can keep drivers safe when roads are wet and slippery. While the minivans that offer AWD are safe and reliable vehicles, buyers that want more options may want to consider 3-row SUVs equipped with 4WD or AWD.
Was this article helpful?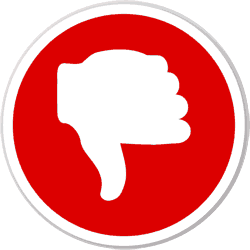 Did you find wrong information or was something missing?
We would love to hear your thoughts! (PS: We read ALL feedback)